Actor Leonardo DiCaprio got political in his Golden Globe acceptance speech on Sunday night.
DiCaprio, who won the Best Actor in a Motion Picture - Drama award for his role in "The Revenant," thanked indigenous peoples around the world and asked for them to receive more respect.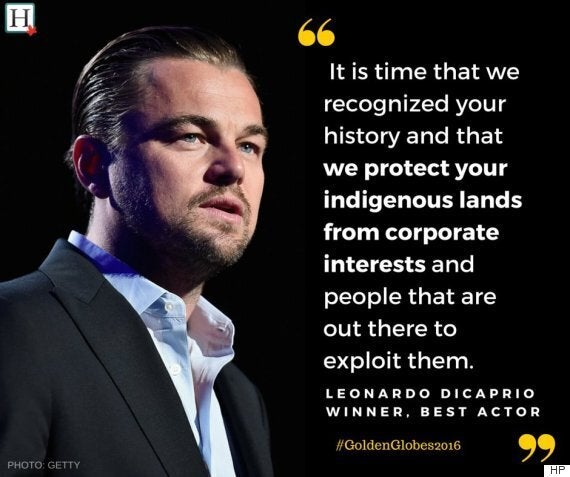 "I want to share this award with all the First Nations people represented in this film and all the indigenous communities around the world," the actor said at the award ceremony held in Los Angeles.
"It is time that we recognized your history and that we protect your indigenous lands from corporate interests and people that are out there to exploit them," added DiCaprio. "It is time that we heard your voice and protected this planet for future generations."
Popular in the Community