Countless studies are released to reveal women remain grossly underrepresented in various fields and executive offices. Year after year, the numbers show that the majority of leaders and decision makers are men and that the progress being made — if any — is coming exceedingly slowly.
The statistics create discouraging headlines, and aspiring young women take notice. Not only are women coming up against real barriers face to face and at every age, they hear about their predestined fate even before they enter the room, sit down to take the test, answer a job interview question, or ask for a promotion.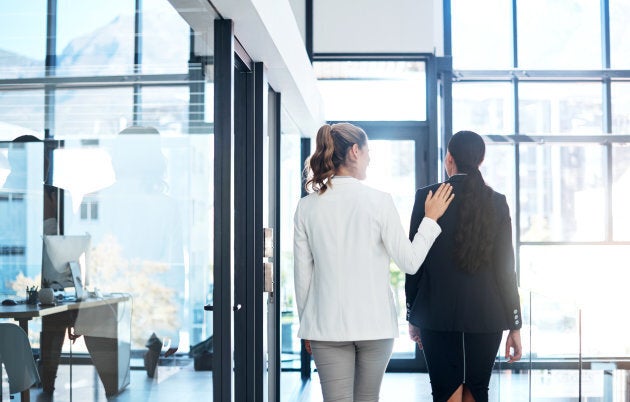 For this reason, highlighting female role models and success stories is critical in challenging our low representation in leadership positions. Numbers — and the truth behind them — are important and shouldn't be dismissed, but we need to compliment the numbers with real-life narratives that inspire and motivate, because inspiration leads to aspiration and supports ambition, which are critical if we are to drive progress and change.
Female role models have always been vital in my career growth and success — from when I was in school to now leading two markets for a global ecommerce business. When I face a challenge or need reenergizing, the stories and examples of fearless female professionals help me recalibrate. So, in the spirit of storytelling, I'd like to share lessons learned from some of the women that inspire me and encourage you to look for similar inspiration in your lives — both personally and professionally.
The leader who breaks the mould
The first time I met Annette Verschuren, chair & CEO of NRStor Inc., was at Rotman School of Management's The Judy Project, a forum designed to support and prepare women for executive or C-suite leadership. What struck me most about Annette was her professional persona: She is confident, direct and assertive as a leader, yet she is also warm, approachable and deeply caring. Especially as women, we are taught that leadership skills are not in-line with affable qualities — we have to choose between being respected and liked; we can't be both. Annette exemplifies not only how baseless this notion is, but also how powerful this combination can be.
Don't believe that successful leadership styles are binary; look for role models who hold a combination of the qualities you respect, because multi-dimensional leaders are invaluable to learn from.
Don't forget to look beyond your immediate surroundings for inspiration — the world is diverse, and there are lessons to learn and energy to gain from every corner.
The teacher who exudes passion
Faith Wallace changed the course of my education. As a professor in McGill's history faculty, professor Wallace's passion for medieval scientific history was so infectious that I took every class she offered. While I may not have gained skills that were directly applicable to a career in tech, I did learn about the powers of passion and communication: telling great stories — even about the driest or most arcane topics — draws people in and captivates them. While perhaps not in vogue, displaying an authentic enthusiasm for your work can be a powerful motivator, both for yourself and for others.
Who exemplifies infectious passion in your own life? Channel their energy in the areas where you want to find success.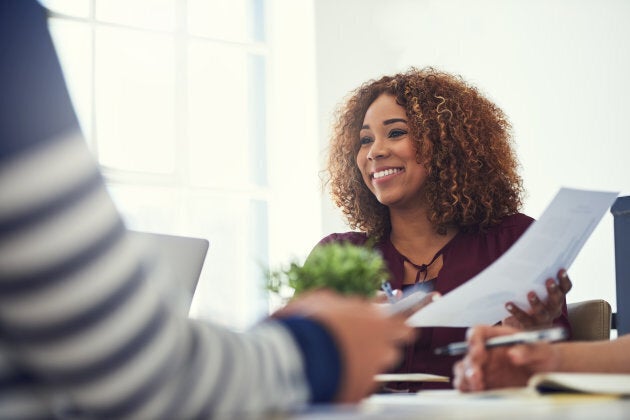 The trailblazer from outside your realm
I love meeting entrepreneurs who are using the eBay platform and learning about their backgrounds and success stories. One story that really resonates with me is that of Christine Deslauriers, a woman who runs a thriving multi-channel athletic gear and apparel retail business. However, Christine didn't start off her career in retail; before becoming an entrepreneur, she enjoyed a long, rewarding career in the male-centric industry of arctic mining in the '90s. Working in remote areas in Northern Canada driving diesel pickup trucks and managing industrial drills, Christine pursued a passion while being nearly the sole female in her entire company. It's trailblazers like Christine who remind us of how breaking down gender barriers isn't just a battle in the boardroom — the issue proliferates numerous industries and sectors, and it takes tenacity to challenge the status quo.
Don't forget to look beyond your immediate surroundings for inspiration — the world is diverse, and there are lessons to learn and energy to gain from every corner.
The personal role model that shares their experiences
My mum spent her entire career at the Bank of Montreal, working her way up to executive vice-president of human resources and becoming one of the most senior women in Canadian business in the 1980s. Her career was a top priority — for all of us in the family. I loved being part of her "team." I remember fondly sitting on the living room floor as she debriefed me on her workday, getting the inside scoop fed my curiosity and gave me a sense of what could be possible for me. I watched my mother's career progress step-by-step, and close up. I saw the realities and sacrifices of being a female leader clearly, and it gave me a healthy balance of inspiration and reality.
As women, we often overlook the value and impact of sharing the lessons we learn at work with those closest to us personally, but these honest conversations are valuable at any age and any stage in our careers. Share more, ask questions and listen.
The acquaintance that motivates
Fresh, new inspiration is always just around the corner. Case in point: Last week, I took part in a panel discussion on women in STEM and met, Huda Idrees, a driven and passionate woman leaving her mark on the Canadian tech space. Huda is the CEO and founder of Dot Health, a start up challenging the status quo in the health sector. In her spare time, Huda is also a highly effective advocate for improving diversity in Canadian tech. Though we've only just met, Huda is inspirational in the way that she remains authentically herself while taking on major challenges.
You don't need to have a direct relationship with someone you find inspirational in order to benefit — stories and examples shared publicly are yours for the taking! Also, make sure to pay it forward by sharing your own stories, as there are others out there looking for inspiration, too.