For many parents, becoming a grandparent is something they hope to live long enough to experience.
For Vera Sommerfeld of Lethbridge, Alta., she's lived to be a great-great-great-grandmother.
Yes, you heard that correctly.
Sommerfeld's great-great-granddaughter, Alisa Marsh, welcomed a daughter to the world in October, making 90-year-old Sommerfeld the matriarch of six generations of women, reports CBC News.
Baby Callie Elizabeth Grace Marsh joins her mother, who's 20, grandmother Amanda Cormier, 39, great-grandmother Grace Couturier, 59, great-great-grandmother Gwen Shaw, 75, and Sommerfeld, 96.
"I knew it would be possible because some of us were fairly young when we had our children, but you know it depends on the longevity of the others, so I didn't really expect it and I didn't realize it was as rare as it was until I Googled it," great-great-grandmother Gwen told the Lethbridge Herald.
The Guinness World Record for the most generations in an unbroken chain is seven – but the Lethbridge clan's feat is still something to celebrate.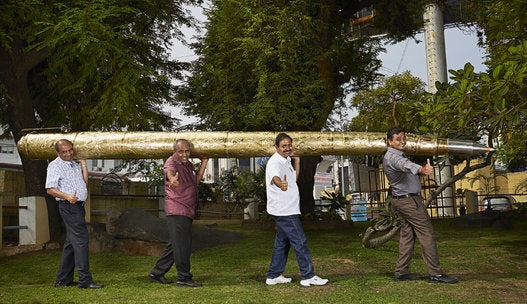 Guinness World Records 2016