 This is Prevention Week, part of Mental Health Awareness Month in the U.S. Too bad that the policies promoted by Prevention Week's creators, the US Substance Abuse and Mental Health Services Administration (SAMHSA), make it more likely that people with the most severe psychotic disorders -- schizophrenia and bipolar disorder -- will remain ill.
To see the problem, just imagine that you are the parent of someone you think may be developing or already has schizophrenia. You go to the SAMHSA website because this is the well-funded U.S. agency in charge of supporting treatment for mental illnesses.
You urgently need some kind of overview about schizophrenia. Let me know if you find it.
In looking for basic information about schizophrenia, you might not think to click on "What a Difference a Friend Makes." This is because your son or daughter's friends fled when the delusional behaviour started. Click on this anyway and you can see the one meager paragraph that I could find on the entire SAMHSA website that discusses schizophrenia. The random comments mention the use of medication.
You may have heard somewhere else that anti-psychotic medications have a good success rate in helping people recover from psychosis and maintain their sanity. I can't find any of this research on SAMHSA's site. However, there are numerous links, amidst the vast resources on recovery, to psychiatric survivor groups ready to explain why medications should be avoided. In the information on recovery, I couldn't find any links to the informative list of strategies for managing schizophrenia that are easily found on the science based US National Institute of Mental Health website.
Perhaps you hope to find information on a psycho-education program that will help your family member learn what is known about their brain disorder and how best to manage it. You'll easily find your way to information about the Wellness Recovery Action Plan (WRAP) program created by Mad in America blogger Mary Ellen Copeland. This program is widely used to educate psychiatric clients in Canada as well as the US. Actually, in Canada, SAMHSA is increasingly touted as the cutting edge leader in recovery.
However, neither WRAP nor SAMHSA mention the neurobiologically based lack of insight, also called anosognosia, which is the reason why people with psychosis often neither seek nor accept treatment. This is a significant omission since, as many people educated in programs like Vancouver's Early Psychosis Intervention program can explain, curriculum on lack of insight helped them accept and learn to manage their disorders.
Maybe you are worried that your child's bizarre behavior could lead to involvement with the criminal justice system, especially since in recent years U.S. and Canadian prisons have been inundated with people with untreated mental illnesses. You want assistance in getting the treatment your ill son or daughter doesn't understand they need. SAMHSA won't help. In fact, you'll make the terrifying discovery that SAMHSA's policies will make your situation much worse. SAMHSA , the agency the U.S. government created to help desperate families like yours, actively opposes involuntary treatment.
Professor Whitley's fellow guest on the CBC program was Dr. Stephen Ayer, who is the executive director of the Schizophrenia Society of Nova Scotia and someone who lives with bipolar disorder. Dr. Ayer explained anosognosia and how it prevents many people from getting treatment. Although Professor Whitley is hearing what we are hearing, he never acknowledges the existence or implications of this lack of awareness of being ill. Listeners will find the program enlightening since several of the callers relate how they probably would have died without involuntary treatment.
SAMHSA's audacity in choosing as a key slogan the message that "Prevention Works" is astonishing. Neuroscience has not yet discovered how to prevent schizophrenia and bipolar disorder, severe brain disorders that afflict 3 per cent of the population. Since SAMHSA has no public education programs on psychotic illnesses, it can't even inform families about the kind of early treatment that can prevent the illnesses from getting worse.
Although SAMHSA's slogan that "Prevention Works" does nothing to help educate people about psychotic disorders, it does shape public consciousness. It increases the stigma that parents of people with these illnesses have to confront as they look for help for their ill children. The implication is clear; parents didn't do what was necessary to prevent these disorders.
Tragically, in recent years, parents describe their worsening situations; they can't get treatment for their psychotic children who don't understand they are ill. I ask them why their local NAMI chapters aren't actively advocating for improving access to the involuntary treatment that could get their children out of psychosis and on the path to recovery. This is the path that many Canadian families, like mine, have been able to pursue. The American families have explained that the NAMI chapters fear losing SAMHSA funding to run their programs.
SAMHSA does have something very valuable to offer Canadians. We can witness the disastrous results of its choice to transform severe mental illnesses into what it calls "behavioural health problems." SAMHSA's demedicalized approach to these brain disorders has led to the untreated mentally ill ending up homeless, victimized, and imprisoned. If we carefully examine the philosophy and impact of SAMHSA, we can learn what not to do.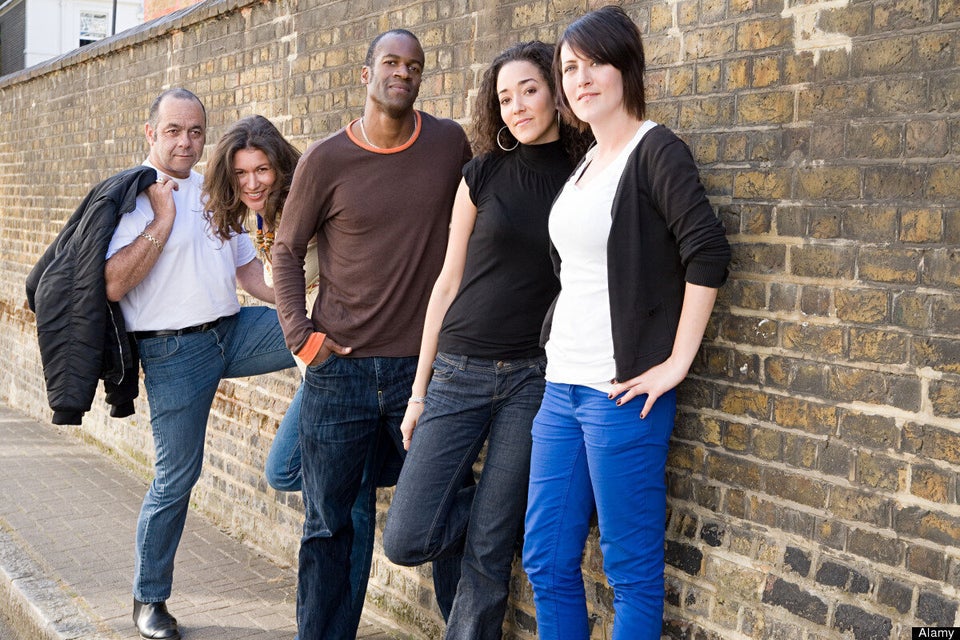 The Toll Of Mental Illness In Canada