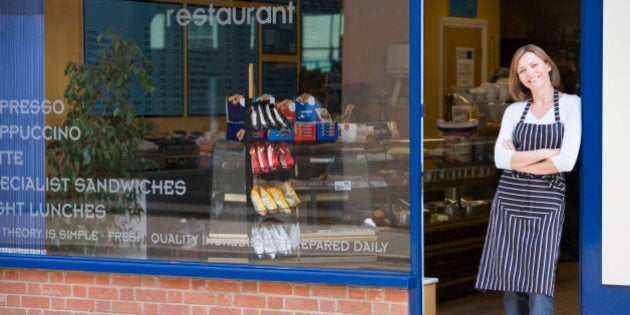 As Canadians head to the polls this October it is a fitting time to look at the issues faced by small and medium enterprises (SMEs). In addition to being election month, it is also Small Business Month. SMEs are the backbone of our economy they continue to struggle to get the capital they need to grow. SMEs represent 98.2 per cent of all businesses across Canada and account for 7.2 million jobs according to BDC, yet have difficulty obtaining financing through banks. Creating policies to help small and medium businesses obtain financing, whether through traditional banks or alternative lenders is of critical importance to our economy.
The biggest financing issue that SMEs face is when banks reject their loan; SMEs are not aware they have alternative options. Today, there is a technology driven, online, alternative finance sector emerging in Canada that can play a significant role in growing our SMEs, our communities and our national economy; if only more SMEs knew this option existed. As we head into the homestretch of the Federal Election, I want to send a message to the successful leader that this issue hasn't been talked about yet, but should be part of their consideration moving forward.
Earlier this year, regulators in the UK created a mandatory referral program for their biggest banks. When a business applies for a loan at a bank and gets rejected, the bank must provide a list of alternative lenders for the business owner to review.
The UK government also went one step further in creating an online platform where alternative finance firms (predominantly FinTech loan providers) can register to be listed. The largest banks in the UK refer the small business they rejected to the platform, where they can apply for a loan with one of the alternative lenders.
According to a UK research poll by One Poll, 85 per cent of small business owners think the UK government's new referral initiative is instrumental to the future success of the small business sector and 63 per cent believe it will lead to more businesses getting funded.
In Canada, our politicians have an opportunity to implement a similar referral program. This will give small businesses alternative options to obtain capital in the event that a bank rejects their request.
A secured lender typically takes all of the assets of a company and registers this security in the public domain for all future potential lenders to see. It is entirely that lender's right not to compromise, postpone or revise their security position if they don't want to and this often prevents SMEs from getting the funding they need. Banks will take more security than they require and yet won't allow the SME to use the remaining security for additional loans.
Small businesses often do not have large enough bank loans or lines of credit to match the lender's needs, and as a result they become stuck in the loan approval process. When those small businesses seek additional financing elsewhere, the lenders will see that the bank has registered its security and will request a waiver from the bank. While the bank has the right to reject the waiver, they often opt not to. The waiver request instead goes into a banking abyss and no response is provided. It could be weeks or months before the borrower receives an answer, leaving the borrower hanging without approved financing.
To address this problem, the UK adopted a law stating that banks must respond within seven days of being issued a waiver. This eliminates the uncertainty of financing for small businesses. If the waiver is rejected, the small business owner can seek other options immediately.
This alternative financing is critical to the small businesses in Canada that contribute significantly to the overall economy. It provides loans to quality businesses that previously could not get the capital through traditional banks. As we draw closer to Election Day, I call for each federal party to consider adopting a similar law as the UK. While tax options are helpful to businesses, access to capital helps is critical to building and growing Canada's SMEs.