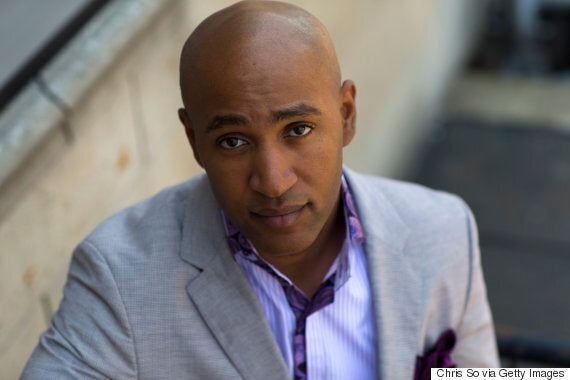 I do not want to rush to the defence of a person whose work I am familiar with and now finds himself facing an assault charge and three counts of mischief. I do not condone violence. However, the real noted Canadian activist and journalist, Andray Domise -- my friend -- is quite different than the one I see projected in the media.
Last year, I attended a carding meeting with Ontario Minister Yasir Naqvi. To Toronto's black activists, this meeting represented a transition from mere activism to considerable people power. With a black president south of the border, it was an age of new, young, ambitious faces who wanted to be at the table advocating for important issues, unlike the elders (infamous for shouting from the outside) they replaced. This was 2015, when Black Lives Matter was transitioning from mere fringe protest to one of mainstream importance.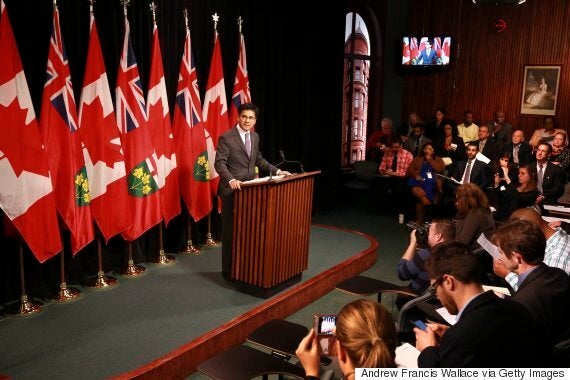 There were many activists and leaders in attendance, including Desmond Cole, Councillor Michael Thompson, Toronto Police Chief Mark Saunders, and my friend, Andray Domise. It seemed that police carding issues had affected all walks of our very uniquely Canadian lives.
Susan Gapka, the provocative LGBTQ activist, stood up and asked a daring question on the role of her community. She was verbally attacked, physically threatened by a noted paralegal I knew, and none of us had the courage to defend her -- except Domise.
He earned my respect and, I am sure, the respect of Gapka and many others in attendance.
Domise needed no microphone to shout his disapproval, nor to spend five minutes lecturing those gathered about how wrong it was to attack her and reminding them that she had every right to speak. She did. Domise did not have to do that, but he stepped up. With this action he earned my respect and, I am sure, the respect of Gapka and many others in attendance.
For almost three years, I have seen Domise write brilliantly, provoking important public discussions; spend scarce personal resources and time to mentor young people; and attend countless community gatherings without credit or recognition.
I have seen him challenge the status quo and witnessed as he refused to attend countless exhausting award ceremonies in the black community, such as the Harry Jerome Awards, when he could have easily been one of its awardees. This is not because he hated awards, I feel, but because he felt the black community had more pressing and substantive issues than continuing to give irrelevant awards to the likes of John Tory.
To me, Domise always stood tall and was authentic. I still like and respect him.
To me, Domise always stood tall and was authentic. I still like and respect him. It hurts me to know that around the same time he was active and making an impression on me and others, he was also contemplating suicide.
To be a black activist in Toronto is often a lonely and expensive lifestyle. The whole black activism system is broken, as there are few winners, almost no mentors, few resources and almost no one willing to give advice. To be attacked and neglected is the norm, as everyone assumes every activist is unbreakable. It does not matter whether one is Ezra Levant or Andray Domise, nobody seems to realize that people become an activist, not because they are perfect, but because we aren't.
I was an activist in Toronto and I felt the burden of the community with overwhelming challenges and many issues yet to be solved.
When I stood up to Rob Ford's racism and complained to the Integrity Commissioner, for instance, I received many racist messages and many challenged my Canadian citizenship and described me in derogatory terms. They told me to go home. For me, home was Ottawa; I am sure that, for them, it was a place much further away. It hurt.
When I advocated for Little Ethiopia on the Danforth -- as a Canadian in a society that encourages us to embrace our heritage -- my patriotism for my country was questioned.
Remember, he is innocent until proven guilty.
In all the ugliness I experienced as an activist in Canada, I saw the best in our country and believed the cause I was advocating for, fighting for, was bigger than I was.
In the midst of my ordeal, it was a local Toronto Star columnist, Royson James, who would often whisper in my ears words of wisdom. He must have seen the burden of what I was carrying as an army of one.
Like a father figure and a typical Canadian, James would often offer me unsolicited advice on the importance of self-care and community. I continue to admire and respect Royson James, as an admired community elder, concerned citizen and respected journalist, and I will do my very best in all I do to follow in his footsteps.
I am sure he must have advised Domise and other activists as well. He might not have noticed it then or understood the impact of his words, but they were helping me function as a human being and helping me rebuild myself. In his words, I learned not to take everything to heart but to "walk good."
As I transition from an Ethiopian activist in Canada to a Canadian activist in Ethiopia, where I currently reside, I hope we will all allow Domise, my friend, the space and the right to defend himself.
Remember, he is innocent until proven guilty. That is a Canadian tradition I value and treasure.
Let us not compromise it.
Follow HuffPost Canada Blogs on Facebook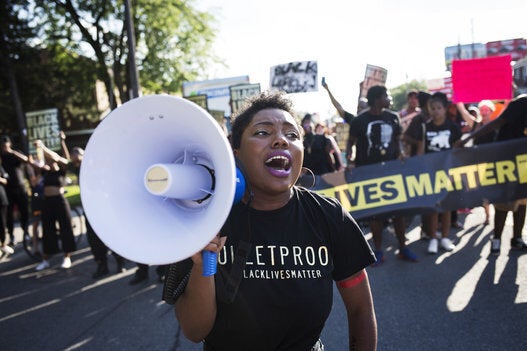 Black Lives Matter Toronto
Popular in the Community