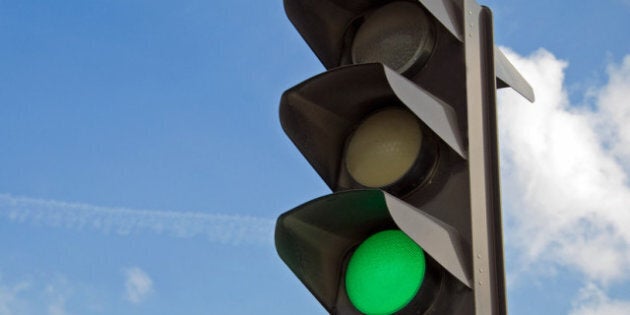 Albertans are seen as mythically monolithic.
Our culture is viewed as homogenous, our politics linear, our values limited and our attitudes predictable. But at The Huffington Post Alberta, we know the myth is not reality.
Alberta is, in fact, a dynamic landscape powered by driven people. Some help fuel Canada's economy, others thrive in mountain culture and lore, some ride the cowboy trail while others work to keep the multi-generational family farm alive.
Equally, Albertans work hard and play hard, embrace economic achievement as well as ecological sustainability. Some may rely on traditional values while others thrive in change. Some live life according to religion, while others worship the beauty of our environment. Many do all of this, all at once.
The province has been home to First Nations people for thousands of years. It was branded and stamped by the Northwest Mounted Police, not by force or conflict, but by resolution and dialogue. Today, we blaze trails in business and technology. We continue to carve our place from the land but we now do it at an industrial scale. We continue to turn to dialogue and cooperation to find solutions and we admire those who came before us, as we grow from those who will join us tomorrow. And, we continue to evolve.
As the last few years in provincial politics can attest, Albertans take issues seriously and have proven to be pragmatic. Yes, economic stability is a staple of our collective psyche, but more and more, so are socio-economic issues. A healthy free-market economy, safe cities and individual rights are all values we hold dear. But so is the belief in a robust health-care system and accessible education. Albertans also care about affordable housing, sustainability, environmental stewardship, acceptance and, we at HuffPost Alberta believe, dialogue.
We believe Albertans are ready to embrace the exchange of ideas. This is a province being shaped by a young, connected, diverse and intelligent citizenry -- a citizenry that needs a punchy, politically savvy, smart online publication that sparks ideas and stirs the imagination, but that doesn't always take itself seriously.
Politics and business are in Albertans' DNA. They drive our world but leave many victims. That's why in politics we'll focus on ideas and the people behind those ideas, always with an eye on the opposition. In business, we'll cheer our thriving economy, but also examine the price it exacts on our communities and wild spaces, and its effect on wage inequality.
Our pages will be a place for breaking news, features and analysis, but you'll also find all those other things that make the Internet such a fun place to be. Gossip and scandal will have a place on our site, but so will stories and features on how to unplug, how to love and how to let go.
And since we're part of the larger Huffington Post Canada family, we'll also showcase the different interests, views and voices that make Canada what it is today. And, by extension, hopefully help our readers rediscover that we are all Canadians living in Alberta.
But most importantly, The Huffington Post Alberta will have a voice. But in order for us to have that voice, you, our readers, must lend us yours.
The common complaint has always been that the voice of the everyday person is never heard in media and that views and issues are never fully explored. We agree, so here's the opportunity to do just that. By opening our pages to bloggers, we are giving everyone who wants to share their voice with the world a high-profile, far-reaching platform. Are you an expert in a subject or a passionate amateur? Are you politically savvy or a professional politician? Do you work on the rigs or do you run a corporation? If you have thoughts, or opinions, or gripes, we want to hear them, and we want to share them with Alberta and the world.
And we have much to share. So let's get started -- our new site is yours for the reading. And for the commenting -- wade into the conversation and become part of the vibrant HuffPost community. Or get social and join us on Facebook or Twitter. Or drop us a line at Alberta@huffingtonpost.com. Wherever you have something to say, we'll be listening.