This year will prove to be an important one for health care in Canada. Our country will be tasked with finding solutions to the opioid crisis, reconciling the legalization of marijuana and advocating for a national pharmacare program. While the federal government has been non-committal on a universal drug plan for Canadians, it is clear that this growing national conversation is becoming harder for politicians to ignore.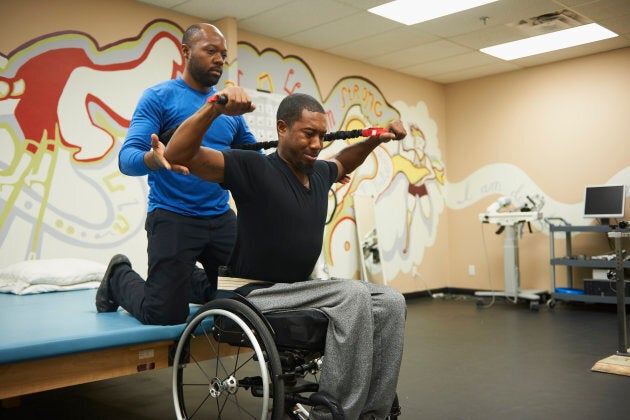 Pharmacare 2020, a report created in collaboration between the Pharmaceutical Policy Research Collaboration and the Canadian Institutes of Health Research, is an initiative endorsing a publicly funded program for prescription drugs by the end of the decade. While critics will justifiably question the enormous cost to taxpayers, I consider it unacceptable for my patients to be diagnosed with a problem without being able to afford the treatment. To that end, a universal drug program is a natural extension of the Canadian philosophy of universal access to health care.
Absent in the language of this proposal is any mention of treatment that focuses on rehabilitation beyond the use of medications. In my area of clinical care, known as physical medicine and rehabilitation, patients have suffered significant injuries that have led to impairments and subsequent disability. This includes you if you've had a stroke, spinal cord injury, brain injury or amputation. While my patients' care will include medication management, there are other essential rehabilitation treatments and services that they need but are not fully funded by our system.
The remaining cost is frequently too burdensome for my patients.
Take, for example, Ontario's Assistive Devices Program. This program was designed to help those of you with a chronic physical disability, such as a leg amputation, pay for equipment and supplies. However, the current funding only covers 75 per cent of the total cost, which can be thousands of dollars for artificial limbs and wheelchairs. The remaining cost is frequently too burdensome for my patients, many of whom still have difficulty applying for the disability tax credit or qualifying for social assistance through the Ontario Disability Support Program. This equipment is as essential to your care and functional quality of life as your blood pressure medication.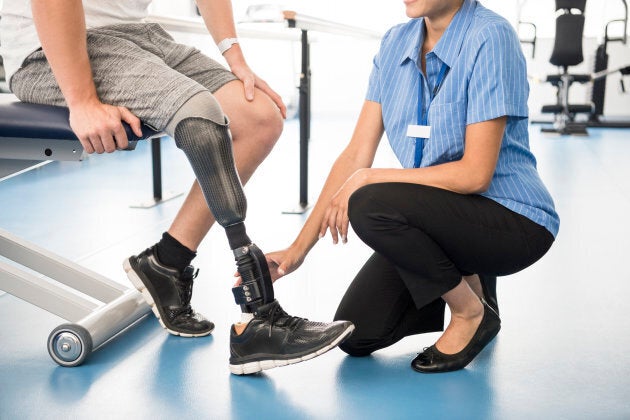 The pharmacare debate has mainly focused on medications as intervention, which will ensure patients have access to the drugs they need. Recently, the idea of prevention has gained popularity, including the promotion of healthier lifestyles through diet and exercise, which you should be prescribed by your doctor. The last pillar of comprehensive care that will become increasingly more important as our communities age, is the concept of rehabilitation as treatment — a notion that we should recognize and encourage.
Our politicians would also be wise to heed the advice of physicians advocating for their patients. Any hope for a national universal drug program lies in the hands of federally elected leaders. It is, therefore, curious that an administration with such a voracious appetite for deficit spending has slashed funding for health care through the Canada Health Transfers by three per cent annually. In essence, the federal government is punting the responsibility of health care to the provinces while providing them with fewer resources than they need. We deserve a Minister of Health and a Minister of Sport and Persons with Disabilities who work together to improve health care instead of trying to shortchange patients or insult those with disabilities.
Ultimately, we must broaden our understanding of treatment to include non-pharmacologic solutions that help improve quality of life. I see the importance of this everyday by working with my patients with disabilities who are often neglected, ignored and forgotten about. In its current form, our system is ill-equipped to optimize their care because it does not address their needs in an inclusive way. This national pharmacare conversation should be viewed as an opportunity to advocate for some of the most marginalized patients in our country. By ignoring the rehabilitation needs of our patients with disabilities, this national discussion fails them.
Follow HuffPost Canada Blogs on Facebook
Popular in the Community