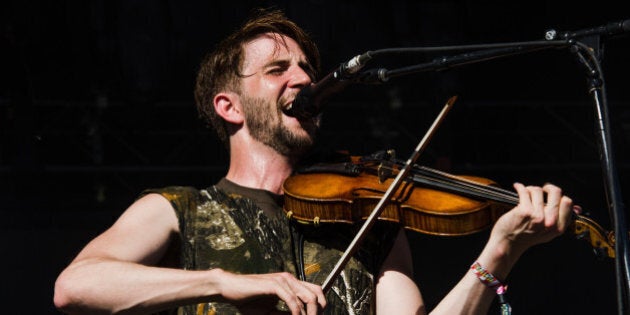 Although we have a long way to go in the fight for equality, it's cities like Toronto who pave the way for acceptance and support of LGBT expression. This support is reflected in the long history of supporting queer music. Yes, we have areas like Church and Wellesley that are best known for their nightclubs, DJs, drag shows and annual Pride festivities, but it's LBGT artists who have played a role in almost every important scene or movement in the Toronto music scene's history, stretching across genres, time periods and neighbourhoods.
The history goes back further than you might think -- to a time when it was controversial for queer artists to be accepted for who they really were.
Cross-dressing gay soul singer Jackie Shane emerged into the limelight on Toronto's vibrant Yonge Street strip in the early '60s. His cover of American R&B song "Any Other Way" became a local hit, reaching #2 on the CHUM chart. Toronto was still a homophobic place at the time, and many listeners either assumed he was a woman, or that his flamboyant performances were just part of the show.
By the early '70s, the Yonge Street strip had transitioned into the hard rock sound of the CanCon era associated with straight-male-dom. Yet one of the biggest acts to come out of that era was Rough Trade, fronted by lesbian icon Carole Pope, one of the world's first openly queer performers. With their glam rock style and provocative lyrics, Rough Trade were Toronto's missing link between the '60s and the punk explosion of the '70s.
When punk rock hit Toronto hard in 1976, some of the first bands to embrace the sound, such as The Dishes and Drastic Measures, had openly queer members. One of the city's first punk clubs, Club David's, was actually a gay disco. Punk's wake helped spawn the Queen West music scene as we now know it, spawning live clubs like the Horseshoe Tavern, Cameron House and the BamBoo Club. Regulars at the BamBoo included the Parachute Club, a multicultural funk-pop band fronted by out lesbian artist Lorraine Segato. The band would soon dominate Canadian pop charts with "Rise Up," their stirring liberation anthem and call for "freedom to love who we please."
When the post-punk scene went underground later in the '80s, it spawned the internationally influential "homocore" movement led by bands such as feminist punk rockers Fifth Column.
The live music scene in Toronto was dominated by straight indie-rock in the '90s, but DJ culture took up the slack of providing a safe space for queer expression. The book Then & Now: Toronto Nightlife History by Denise Benson speaks of the importance of clubs, as well as popular DJs who spun disco, house and techno.
At the turn of the millennium, the late DJ Will Munro (visual artist and creator of queer rock club night, Vazaleen) led the charge of the "Queer West" movement. Vazaleen took over straight-associated venues like El Mocambo and Lee's Palace with live bands alongside hard rock DJ sets and gender-bending performances. A dizzying number of LGBT-identified artists rocketed out of Toronto over the course of the 2000s: Peaches a.k.a. Merrill Nisker blasted off to Berlin with her TR-505 drum machine, taking over the world with her pan-sexual shock rock. The Hidden Cameras imbued tuneful indie-pop with queer pride, relabelling it "gay church folk music." Gentleman Reg a.k.a. Reg Vermue wrote countless great, bittersweet pop songs. Kids on TV commanded dance floors with their sassy electro-punk. The Cliks became the first rock band with a trans man frontman, Lucas Silviera. And violinist Owen Pallett, when not arranging strings for Arcade Fire, became one of the world's foremost proponents of the "indie classical" sound.
Today: In the current decade, Austra and Tasseomancy are hypnotizing global audiences with their R&B-speckled electro-pop. And Above Top Secret (formerly Abstract Random) are bringing a queer perspective to hip-hop.
Wavelength is proud to have championed many of these artists in our efforts to help build an inclusive music community in Toronto with our ongoing concert series. We are also thrilled to celebrate Pride on June 30 at the Garrison by collaborating with Red Bull Sound Select -- a worldwide music platform for which we are one of three local curators. This show is built on real history as well.
Special guests Xiu Xiu -- the ongoing project of provocative singer/songwriter Jamie Stewart -- last performed at Wavelength back in 2005, a show that was opened by Owen Pallett's former group, Les Mouches.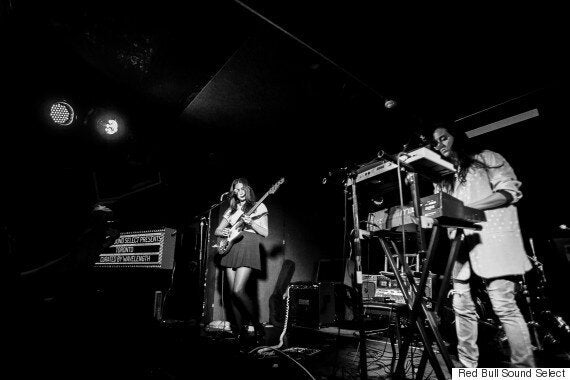 Perhaps what we have learned from the history of queer music in Toronto is that true community is built when you make a safe space for everyone that feels different or marginalized. Let's continue to drive the movement towards equality and stand up for what matters.
Follow HuffPost Canada Blogs on Facebook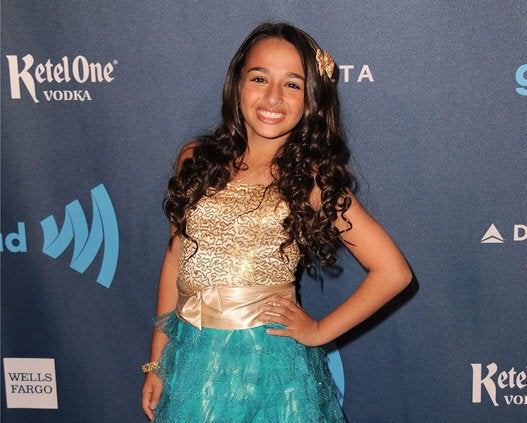 10 Queer Things You Couldn't Have Seen On TV 10 Years Ago