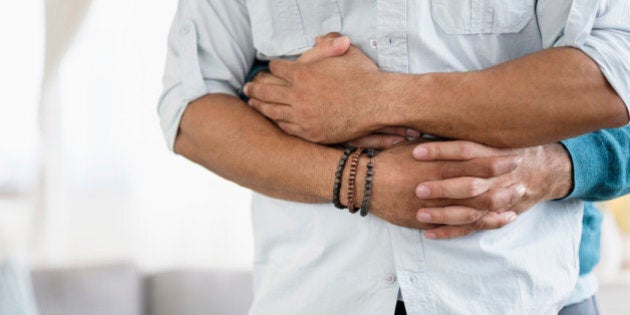 In 1994 the United Nations proclaimed May 15 as the International Day of Families. Since then each year a different theme is celebrated. This year the theme is "families, healthy lives and sustainable future."
However, can healthy families be celebrated when many states, communities and families marginalize their own LGBT youth, sometimes to the extent of oppression?
In 2008 the honour killing of a 26-year-old gay Turkish student got much media attention and also inspired a movie. However, this did not pre-empt other cases like the honour killing of a 17-year-old gay teenager in 2012. Last year an Afghan teenager in Germany had to endure abduction by his own father and uncles.
Tragedy also strikes outside honour killings and the draconian conduct of repressive regimes. Many Muslim LGBT youth continue to experience great duress from their faith-based and biological families. Last year a gay British Muslim doctor committed suicide. His distraught partner poignantly expressed:
"I blame a community that is so closed minded to allow these bigoted views that make families believe that their honour is more important than loving their children."
Such unfortunate instances necessitate that it is more important than ever to echo Muslim Nobel laureates -- Muhammad Yunus of Bangladesh and Shireen Ebadi of Iran -- who joined a chorus of other voices in 2012 to affirm the following message:
"Today more than ever, we wish to express that the same cultural values, which have fostered and supported our lifelong quests for peace, also command us to speak out against the violence and discrimination our fellow human beings are enduring every day solely because they are lesbian, gay, bisexual, transgender or intersex."
It is 2016 and fiery Muslim community leaders continue to perpetuate and superimpose archaic categories of lutis (perpetrators of the actions of Lot's people) and ma'buns (men suffering from anal itch) onto the lives of our LGBT Muslim youth.
However, these are our children and their lives are at stake. Many of them are compassionate and sensitive youth and they simply cannot be dehumanized by equation with the ancient category of the people of Lot. Indeed, that analogy fails on multiple reasons including coercion, exploitation and inhospitality.
As Muslim community leaders and elders, we cannot condemn our LGBT children to a life devoid of affection, intimacy and companionship. Many of them already suffer through a plethora of issues including low self-esteem that arises from negative religious messages on the one hand, and internalized racism and poor body image due to subcultural expectations on the other hand.
LGBT Muslim youth deserve the unconditional love of their families and their larger, faith-based families. They should not have to deal with homelessness or estrangement from their families irrespective of any theological differences on same-sex marriages.
Given the immense amount of duress LGBT Muslim have to face that often leads to cognitive dissonance and unhealthy choices, many Muslim leaders, straight and queer, have banded together to send out a strong message that every Muslim without exception deserves to be loved and respected.
Sometimes this love comes from biological parents and sometimes it is forged through adopted family members, partners and friends. This affirms that at the end it is not biology that determines healthy families, but unconditional love.
The following leaders vehemently affirm that every Muslim without exception deserves intimacy, affection and companionship, for family is family, and love is love:
Imam Daayiee Abdullah, President and Chair, Muslim Education Center for Creative Academics
Dr. Junaid Jahangir, Assistant Professor, MacEwan University, Edmonton, Alberta
Jamila Tharp, Imam, spiritual guide, writer & activist, Unitarian Universalist candidate for ministry
Frank Parmir, Director, Muslims for Progressive Values, Columbus, Ohio
Kelly Wentworth, Secretary, Muslims for Progressive Values; President, MPV-Atlanta
Amanda Quraishi, straight Muslim ally, Austin, Texas
LaTrina Jackson, Board Member and Imam, MPV Atlanta
Mark Brustman, writer and activist , Oakland, California.
Shayma Johnson, women and LGBT rights activist, Strathmore, Alberta
Stephanie Roy, straight daughter of gay men and ally, Ontario
Hadi Hussain, writer and activist, Lahore, Pakistan
Garrett Nicholas Fugate-Kiriakos, PhD Candidate in Islamic Studies, Boston University
Omar Sarwar, Queer Muslim Activist and PhD Candidate in History, Columbia University
Seth Adkison, Deaf, Queer Muslim activist, aspiring graduate student, Washington
Manwar Khan, straight Muslim ally, Founder of "Do not be a Bystander" Anti-Bullying Campaign, Edmonton
Tynan Power, Founder of Pioneer Valley Progressive Muslims and Steering Committee member of the Muslim Alliance for Sexual and Gender Diversity (MASGD)
Follow HuffPost Canada Blogs on Facebook