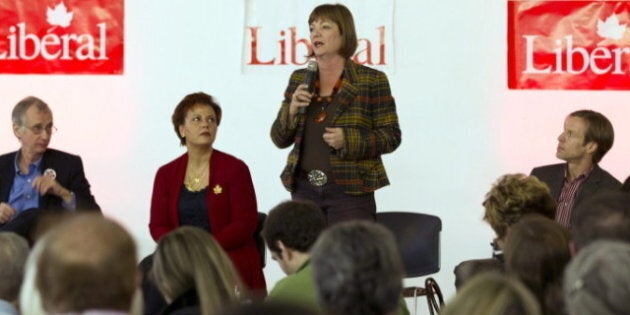 UPDATE: Charles Ward has dropped out of the race for Liberal party president and endorsed Mike Crawley.
Copps said her experience in Parliament and winning an election in a dead Liberal riding set her apart. She's focused on bread and butter issues that will help the Liberals win the next election: investing in modern technology to identify their voters and building an active presence in each federal riding.
Copps said she better represents change than her principal rival Crawley.
"For the past 25 years, the party has had many men from Bay Street running, they have not had a single woman actually complete her term as president in a quarter century," she said.
Investing in hopes and dreams for the future means bringing in women and minorities and having a spokesperson who speaks French, she added.
Crawley said it's difficult to run against Copps, whose name recognition means a lot. He thinks the Liberals need to spend more time talking about the future and less time talking about the past.
He said he's focused on modernizing the party's policy process so that it doesn't take two years to bring forward new policy ideas. He also wants to see members re-engaged by potentially suggesting questions the parliamentary caucus can ask the Conservative government in Question Period.
"True success in fundraising for the Liberal Party will come as a product of real engagement with members and supporters across Canada, that's why I'm running," he said.
Mendes herself suggested she embodies the type of Canada the country has become: a first generation immigrant and woman from Quebec who is multilingual and has parliamentary and riding experience to boot.
"I know the party inside out," she told HuffPost.
What concerns her most is getting members engaged. She said she's a consensus builder who plans on consulting members on major decisions.
She's currently concerned a proposed constitutional amendment that would move the Liberals towards a primary-style system for all nominations, either at the riding level or for the federal leadership, is unwieldy. It hasn't been fleshed-out enough for the members to give carte-blanche to the national executive, she said, and members should decide when the details are in place.
"I really, really reject the idea that the national executive imposes these changes on membership without consulting and without actually getting their approval for the final fine print," she said. "Okay, let's look at it, but let's not make any major decisions before coming back to the membership with a proper proposal of how this system would work."
She also believes riding associations should be freed from the burdens of filing Elections Canada paperwork, with reporting duties assigned to a paid employee so volunteers can focus on reaching out, fundraising and community building.
While Copps, Crawley and Mendes have received a lot of ink, Hartling suggested for true reform Liberals need to look to non-establishment candidates. The way to do that, he said, is to look at how much money the three front-runners have spent on their campaigns.
"It's a truism in politics that establishment money lurks in the background, never going to the candidates of real change. In this race, unfortunately, there are no spending limits and no transparency. That's one of the many things I'm standing for president to change!" he wrote on his blog this week.
Hartling said he raised over $7,000 dollars from modest donations during his year-long presidency campaign. He spent approximately $14,000 in total, the rest coming of his own pocket.
Hartling is also disappointed convention organizers reduced the length of candidate speeches. He said candidates for the national presidency will now have only a few minutes, a "sound-bite 'debate' " that is totally inadequate for delegates to make an informed decision.
Ward, a grandfather and retired vice-president of Air France Cargo, said he's running to be a behind-the-scenes Mr. Fix-it.
"Plainspoken, I say what I mean and mean what I say. I have little time or patience for political games and obfuscation," he wrote in his pitch for the job.
"I have no ambition to be the face of the party or use it as a stepping stone for Leadership," he noted in bold.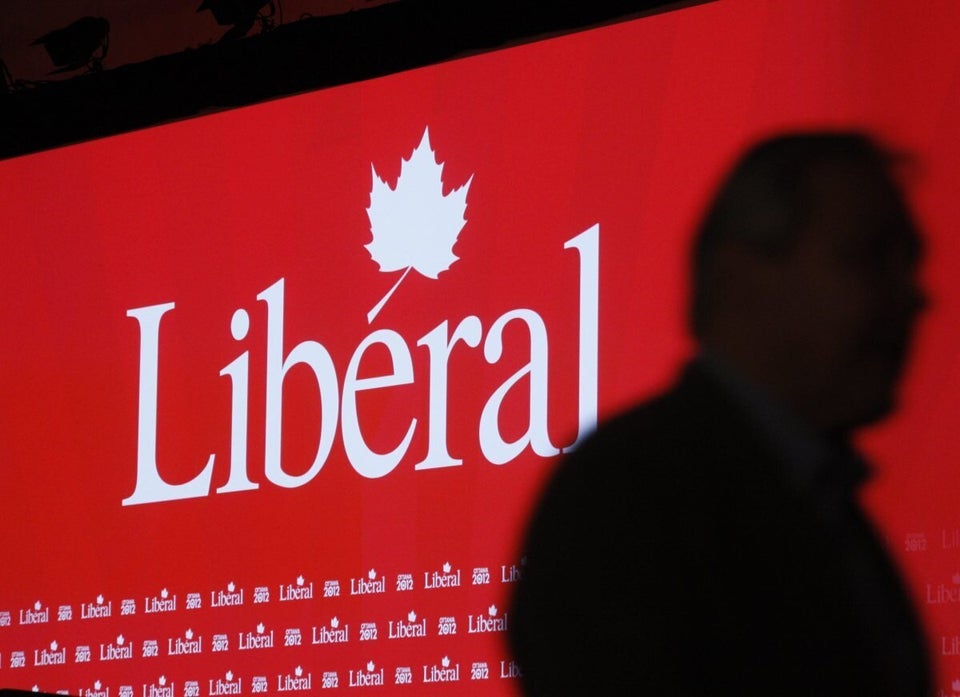 Hot Topics At Liberal Convention