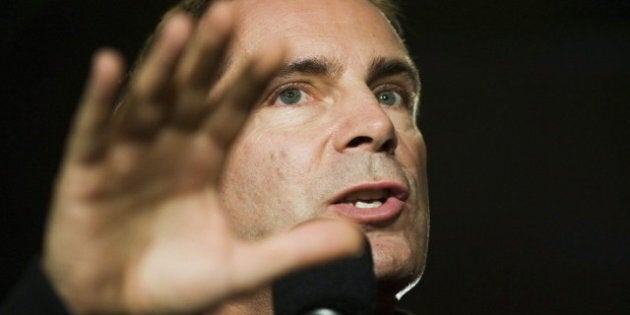 Last night we heard speeches from various luminaries, including Jim Watson, mayor of Ottawa, then Dalton McGuinty, premier of Ontario started the evening off. Among many good lines from the premier's speech, here was my favourite: "To those who would have us merge with another party, get behind us -- we will be moving forward with or without you."
Then there followed the tribute to Michael Ignatieff, with, on the stage, a whole group of young Liberals who only joined the Party, and got involved in political engagement, because of Michael. The tribute finished with a really appropriate touch, the announcement of the Michael Ignatieff Scholarships. Very, very nice.
Some other great quotes from the evening... From Michael Ignatieff: "I tried, I didn't leave anything on the table, but I didn't get there. To the new leader, whoever he or she is: Never give up, never give in, never let them define you, never settle -- and you will get there."
And from Ron Hartling during the debate among candidates for president: "Many of you have been encouraged to vote for Mike Crawley, in order to vote against Sheila Copps. Many of you have been encouraged to vote for Sheila Copps, in order to vote against Mike Crawley. It's time this party stopped voting against people, and FOR the best person for the job."
The mood at all the hospitality suites was a highlight, however. People kept raving about what a great atmosphere there is here. It is a far better turnout than anyone expected, with more delegates here than at the last NDP and Conservative conventions combined. But key is the level of optimism, which is terrific.
Lots to see and do today...