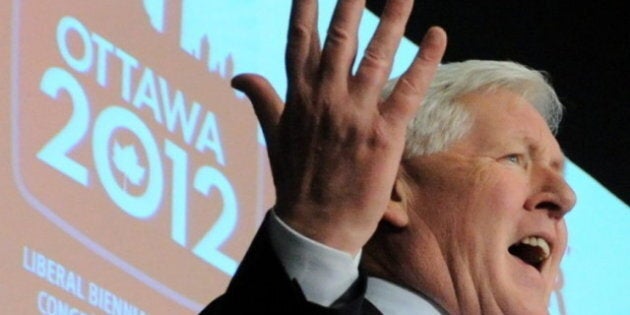 I gave a speech to the gathering of young liberals this morning. It was a great turnout. I stressed the importance of thinking not of "left," nor "right" but the need to go forward; applauding the fact that some young liberals are running for positions that are NOT just "young liberal" positions (there are three people under 25 who are, for example, running for the National Policy Chair); and noted that, on that theme, I don't do things because I'm a woman, but because I'm a Liberal. I also said that although people always say the youth are the "future" of the party -- they, and all of us here are, indeed, the future of the party and the country, but we are also all part of the present, the here and now. It was fun, and the reaction was great.
I have also been sitting in sessions listening to the questions and answers on some of the proposed constitutional changes. Whatever one thinks of the pros and cons of primaries, of opening the voting process up to "supporters" and not just "members," whether for ridings and/or leadership -- the involvement is extraordinary. Contrary to some commentary I've seen, this party is very much alive. As people have been making clear, there are clearly some pros and cons to some of the proposals (no shortage of strong opinions here!)
One wonders, however, how many Canadians will end up voting Liberal who didn't before, because of different voting structures -- I continue to stress the need for us to confirm what we stand for, what our vision is for the country, and how we'd achieve it.