Gowron, Klingon High Council chancellor, is now running under the Liberal party banner. At least, that's the suggested takeaway from a slick edit of a Montreal candidate's poster.
A photo was uploaded to Facebook Wednesday showing a playful Star Trek-themed parody off the Liberal party's red and black campaign poster colour scheme.
The designer obviously had fun drawing inspiration from the "sinister" tones of the party's new campaign posters, even adding the detail the Klingon character is seeking a seat in the riding of Qo'nos-Praxis-Verdun.
For those just tuning into Canadian politics, there is no Qo'nos-Praxis-Verdun riding. It's a blend of the name of a Klingon planet, its moon, hyphenated with the name of a Federation Starfleet starship.
Verdun is also happens to be one third of the actual Montreal riding's name, LaSalle–Émard–Verdun, where the original poster was photographed in.
But the modified Liberal colours also triggered different reactions among others.
Reaction to the party's new poster has prompted people to confess everything from vampire vibes to Quaker oat quips on social media.
The Liberal party declined to comment on the Star Trek-themed rip of its election poster.
UPDATE: An earlier version of this post stated the poster was spotted in Montreal — as in human eyeballs saw it on a physical street. Nique Yager did not respond to a request for comment, but has since clarified it's a tricorder-duping optical ruse mediated into reality via undisclosed digital-only edit of an actual Liberal poster.
This version has been updated. Newsroom tricorder will be updated, too.
"The Klingon Empire will remember what has happened here. You have sided against us in battle. And this we do not forgive ... or forget."
- Gowron in "Star Trek: Deep Space Nine"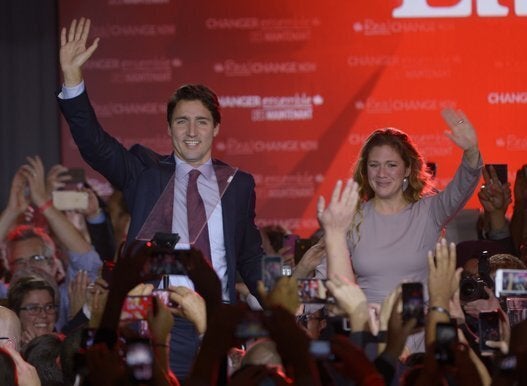 In Photos: Canada Election 2015