The six remaining Liberal leadership contenders made their final pitches to Grits today and said goodbye to outgoing, interim leader, Bob Rae.
But was the "showcase" really a success?
Here are 15 observations: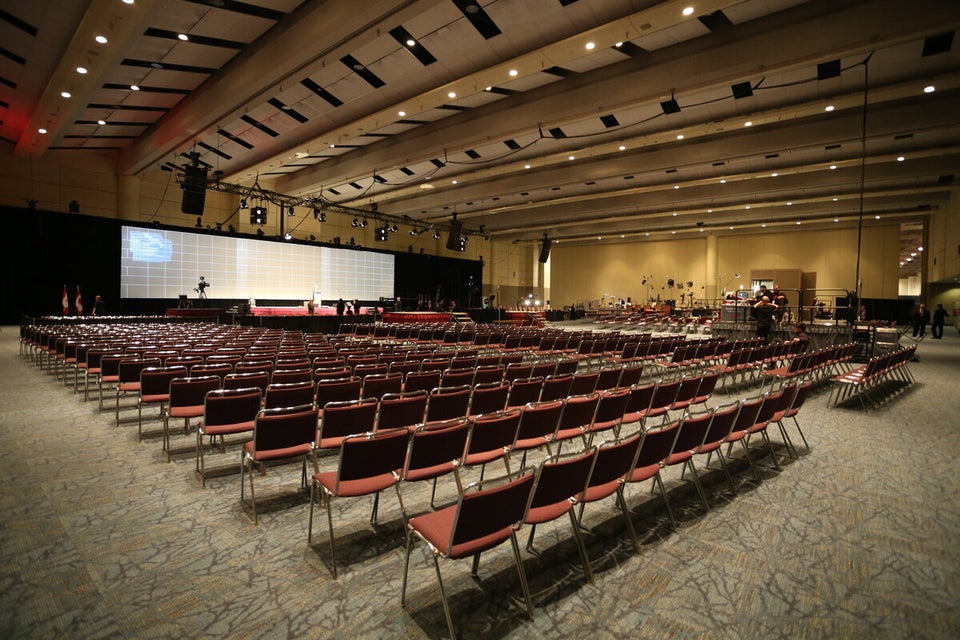 15 Questions Answered About The Liberal Convention
The convention was successful. There were bums in seats and everything went off smoothly and relatively on time. It wasn't as brash or impressive a showcase as the NDP's convention in 2012, but it was a success.
The Bob Rae tribute video was beautifully produced and his off-the-cuff speech probably made some Liberals in the room think about what could have been if the party had selected him as leader in 2006.
Justin Trudeau. His speech was strongly delivered, showed he can attack his opponents and successfully defuse some of the criticism against him. He showed just how much better a politician he is compared to his opponents, but he still injected some of the corniness and over-performance he is known for.
Deborah Coyne. Her speech was long, fell flat and it seemed no one in the audience was rooting for her. Some people looked like they were sleeping.
Martha Hall Findlay. If she had won her seat in 2011, it may have been a different race. Hall Findlay did a convincing job of saying, without naming Trudeau, that Liberal supporters will have a tough job defending him on the doorstep during the next election and she should be their choice if they don't want to support Trudeau.
Most Surprising Development
Joyce Murray's speech was a complete flop. People who were hoping to vote for a candidate other than Justin Trudeau did not find it in Murray today. Her video was great, the endorsements she has collected are impressive, but she is a terrible politician and she showed why in the delivery of her speech.
It was clear from the cheers in the crowd that most of Murray's support comes from NDP supporters, Green Party members and other Canadians who are not Liberal members, so it's unclear how much her lackluster performance will impact her votes. But I think it's safe to say that she didn't mobilize any new support and Trudeau remains unchallenged.
Paul Martin. He gave a really nice tribute to Bob Rae, although he went over the top with the suggestion that Rae's questioning of Stephen Harper in the House of Commons was something monumental and will one day be considered a key part of Canada's history. Still, he, along with Rae, looked like the only statesmen/persons on stage today.
Who Could Have Done Better?
Joyce Murray should have done better. It seemed she hadn't practised her speech enough.
How Did It Compare To Last Year's NDP Convention?
There were more impressive challengers to the-then front-runner, Thomas Mulcair, than Trudeau faced. Nathan Cullen delivered a really strong speech, although Brian Topp delivered a weak performance and Paul Dewar kept people scratching their heads with the rap in his showcase. There was more enthusiasm because NDP members could actually vote and there were three times more people -- or so the NDP claims.
Who (If Any) Emerges As Someone To Watch In The Future?
Where Does Co-operation With NDP Stand?
Absolutely nowhere. No Liberal supporters in this room had an appetite for it and the NDP doesn't want it either.
Is Trudeau Ready For Harper And Mulcair?
He tried to suggest he was and he was by far the strongest candidate to play in their league but he still has work to do -- he still looks "junior." But he has skills that both those men lack, notably an ability to connect with people.
Liberals vote and we'll watch to see how many of those 127,000 registered supporters actually cast a ballot. The results will be announced April 14 in Ottawa.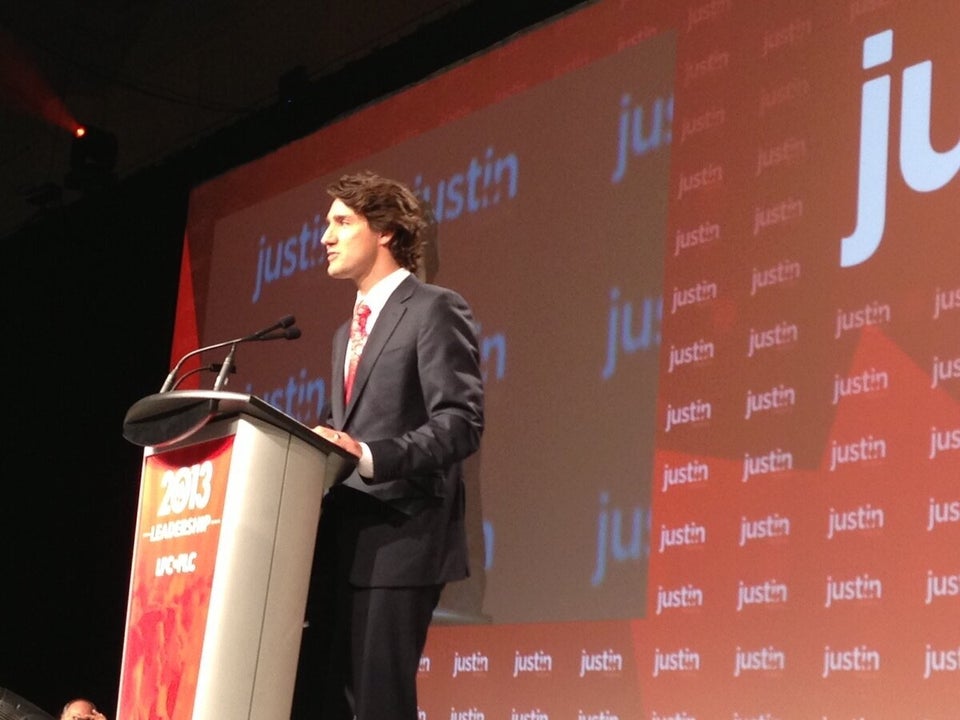 Liberal Leadership Showcase Sights & Sounds
Popular in the Community