It's hard to follow in the footsteps of Pierre Trudeau if you're his son – not only politically, but sartorially.
It's a huge improvement from when we saw Trudeau last October where he wore a lackluster grey suit to announce his party leadership candidacy.
But in front of a packed hall full of scarf-wearing supporters, Trudeau livened up what could have been another boring black suit with a powerful and confident statement tie.
Will his colourful accessory win Justin the race?
Christie Ressel, an international image consultant and founder of Personal Power Image Consulting says: "The contrast of white, navy and red stand out and give [Trudeau] a powerful presence. The tie with pattern on it is a bit fun -- a nice change from some of the 'stuffy' alternatives."
At least Justin will always have his awesome hair. Well, hopefully always.
Check out Justin's style at the Liberal leadership race: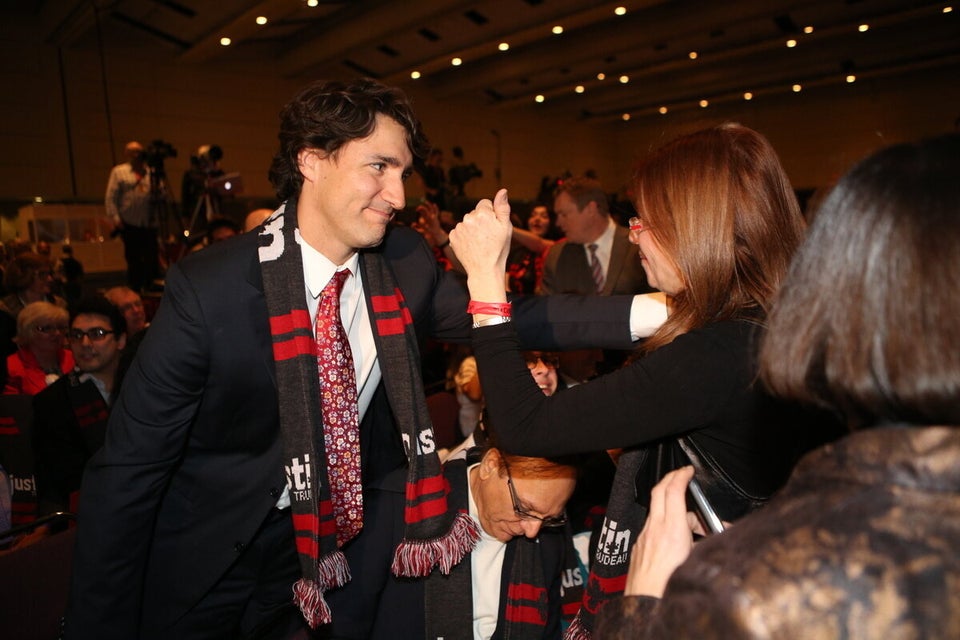 Liberal Leadership Showcase: Justin Trudeau
Check out what the Liberal supporters are wearing at the showcase: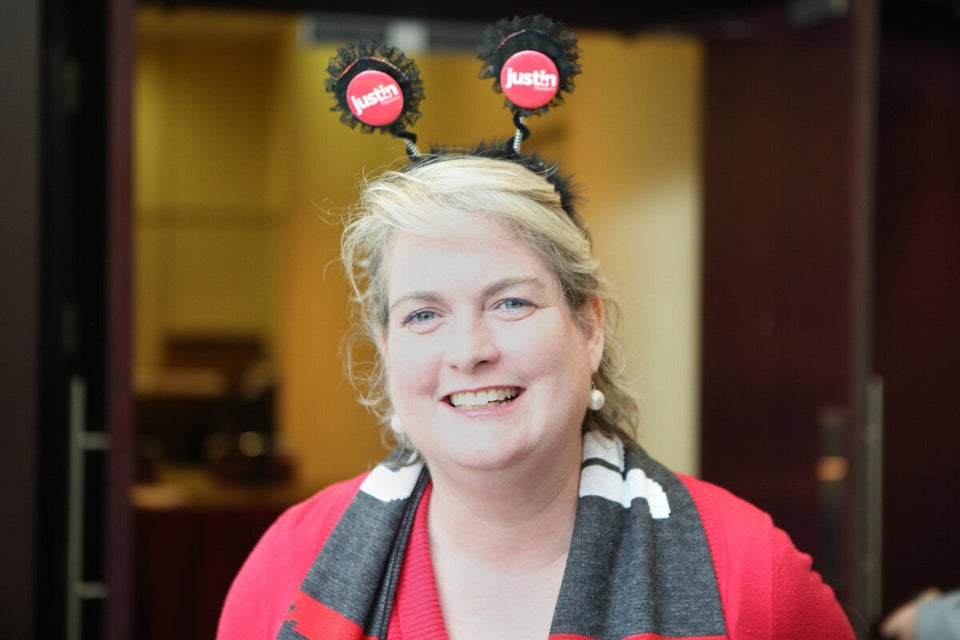 Liberal Style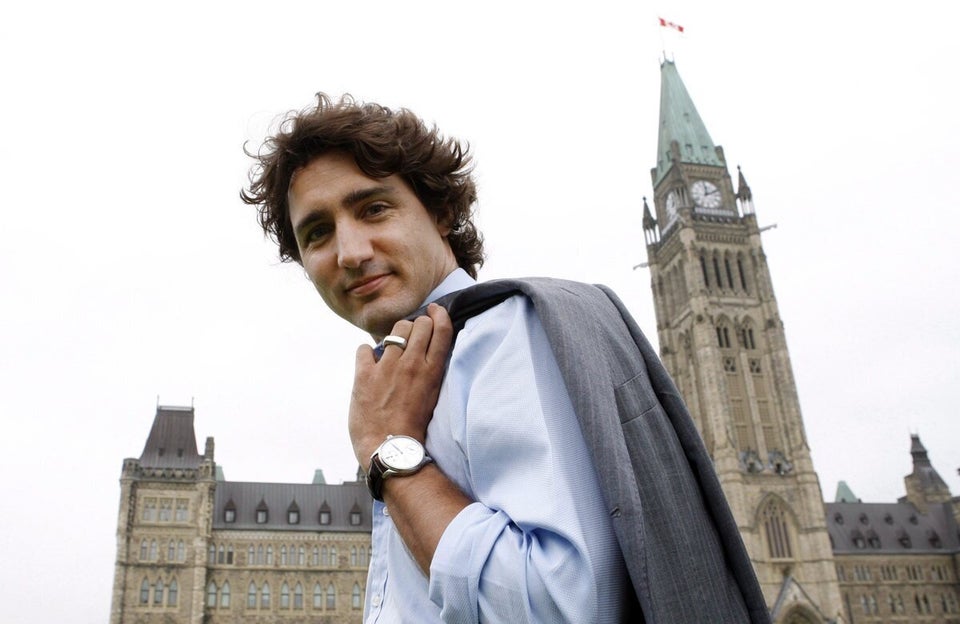 Justin Trudeau's hair
Popular in the Community