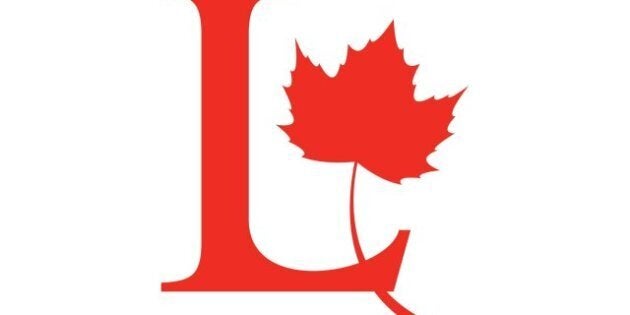 To mark the official start of the federal Liberal leadership race, The Huffington Post Canada asked all the declared candidate to tell us, in their words, why they decided to run. B.C. Liberal MP Joyce Murray has not formally announced her bid, but will soon do so.
What are today's Canadians are looking for in their political leaders? Yes, they look for inspiration and hope for the future; but they expect more than that. I believe what Canadians are looking for is genuine representation: to see themselves and their values reflected and respected in their society, they must first see them reflected through their political leaders and the political process.
Canadians know they are more than mere taxpayers and more than simply voters. They are citizens who deserve a principled government that governs for all Canadians. And they know that requires a collaborative approach that brings people together not divides them; not just cooperation between this party and that, they want collaboration between citizen and government.
I know this from experience, the Canadian experience. Part way through grade three I came to Canada from South Africa, and I was put in my first class taught in English. My dad supported us well, but for the first nine years we saw him only every third weekend and during holidays. My mother, virtually a single parent to three small children, worked late nights and eventually become one of the first award-winning female architects in Canada. From her, I learned that in Canada everyone is equal and that hard work is rewarding.
Collaboration and genuine transformation are the themes of my career. In 1979 my husband and I incorporated a 50/50 partnership that grew so quickly into a thriving business that just after my 26th birthday, and close on the birth of my second child, I was running the back office of a company with 500 employees completing 60 projects over five months. In 2010 our company celebrated planting its one billionth tree. So I know the collaborative business of nurturing growth.
After 25 years in business, three children almost grown, I contested a provincial B.C. Liberal nomination and won B.C.'s longest-held NDP seat, New Westminster. Through serving as an MLA and cabinet minister from 2001 to 2005, I experienced how leadership skills that build a business can also serve the people of British Columbia. In 2008, after another contested nomination, I was elected as the MP for Vancouver Quadra in a by-election, and re-elected twice more. So I know the Party and how to work to build a government.
Liberals need someone who connects, collaborates and deeply understands our current challenges; who stewards our Party through change, and who returns it to a position of relevance and value to those we wish to serve. Canada's Liberal Prime Ministers can claim a proud history and legacy. Liberal principles and ideals embedded in many of the great accomplishments and institutions that continue to contribute so much to Canadians are now taken for granted as Canadian values. But as important as those contributions have been, they are not enough. For the Liberal Party to succeed, we must look to the future, not the past.
Policy development in the Party must change. As Leader, I would not impose platform positions without consultation. Consultation requires well-thought-out and reasoned proposals for members to discuss, to review against Liberal values, improve and promote. The Liberals' new Supporter category offers a unique mechanism to engage more widely in values-based consultation and validation.
Our country is going in the wrong direction. As an immigrant I love and am immensely proud of my country. Our pragmatic liberal political heritage was used to reform society through reason, and was borne out of the desire for individual freedom: the freedom to speak your mind; to live your life as you see fit; to pursue your own hopes and dreams; and to take responsibility to collectively ensure equality, freedom of opportunity and human dignity for all. Yet, before many grave challenges to our future freedoms -- global warming, growing debt and deficits, diverse inequalities, the erosion of democratic principles -- Canada is retreating.
Let's face it. Even our Party shies away from "doing the right thing" when it comes to electoral politics. If we believe -- and I do -- in creating a safe country, a healthy population and a fair taxation system that promotes and supports a sustainable economy, then we must follow the evidence, we must seriously consider the overall societal and economic benefits attributable to such measures as the legalization and control of cannabis and blocking the Northern Gateway pipeline project. These are part of a full set of proposals that I have brought forward at different times -- concrete policies I look forward to debating over the course of the race.
My experience is the Canadian experience. As an immigrant, as a woman, as an entrepreneur, as a proudly "green" Canadian, and as a parent, I am someone who sees the future and seizes it. That's what I want to share with the Party and our country.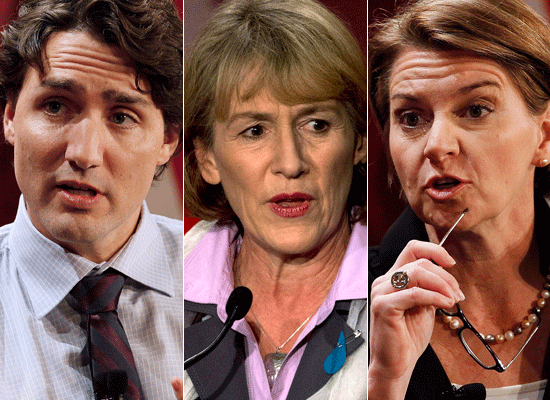 Liberal Leadership Candidates