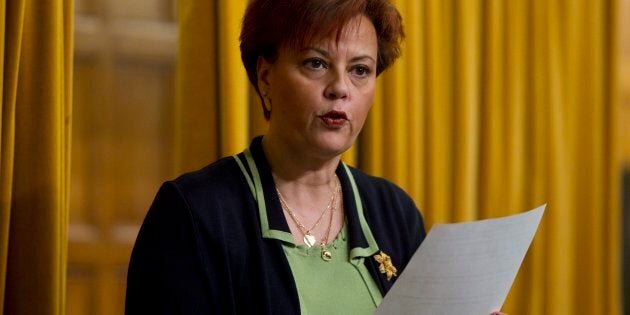 OTTAWA — A Quebec Liberal MP called on her leader Wednesday to contest a provincial law that bans Muslim women who wear a niqab or burqa from obtaining government services without showing their faces.
Alexandra Mendès, the MP from Brossard–Saint-Lambert, a riding on the south shore of Montreal, told reporters she expects that Prime Minister Justin Trudeau's government won't let the law the stand.
"I presume we will, because I know him. Well, I normally know his opinions on this subject. He was pretty clear during the 2015 election, so I presume he is in agreement with my position," she said. "It's not up to the government to impose on a woman what she can and cannot wear."
Law denounced by human rights groups
The Quebec Liberal government passed Bill 62 Wednesday morning. The controversial legislation prevents anyone wearing a face covering from delivering or accessing public services, including taking the bus. The law was swiftly denounced by human rights advocates.
Mendès served as president of the Liberal Party of Canada's Quebec wing from 2012 to 2014, and was the MP for Brossard–La Prairie from 2008 to 2011, sitting in the House of Commons alongside Trudeau.
During the 2015 campaign, Trudeau spoke out against another piece of legislation that discriminated against veiled Muslim women — an effort by the federal Conservative government to force women to give the oath of citizenship with their faces bared.
In the middle of the election, the Federal Court of Appeal rejected a bid by the Tories to reverse a lower court's ruling that struck down the government's ban on face veils during citizenship ceremonies.
"In any situation where a government chooses to limit or restrict individual rights or freedoms, it has to clearly explain why," Trudeau said at the time during a campaign stop in Calgary. "This [the Conservative] government has not done that. It is continuing with the politics of division and even fear, and that is not worthy of a country as diverse and extraordinary as Canada."
Earlier: NDP leadership contenders discuss Bill 62:
After winning the election, the Liberals swiftly announced plans to ditch a further appeal the Tories had planned to the Supreme Court.
"In all of our policy as a government, we will ensure that we respect the values that make us Canadians — those of diversity, inclusion and respect for those fundamental values," Justice Minister Jody Wilson-Raybould told reporters at the time.
On Wednesday, however, the prime minister would not say one way or another whether the federal government would fight the new provincial law or walk back its ardent defence of human rights.
Bloc Québécois MP Xavier Barsalou-Duval demanded to know whether Trudeau would commit to not challenge the bill in court and pledge not to fund any possible challenges by private citizens.
"The Canadian Charter of Rights and Freedoms applies to every Canadian. The responsibilities of the prime minister include upholding the charter, and I will continue to work to ensure that all Canadians are protected by the charter, while respecting the choices that different legislative assemblies can make. Here at the federal level, we defend every Canadian's rights."
Heritage minister's office unclear on stance
Wednesday evening Trudeau took to Twitter to share a speech he had given in March 2015, in which he spoke out about the importance of the charter in safeguarding Canadians' rights and chastised prime minister Stephen Harper for failing to promote Canadian liberty and inclusivity.
"It is a cruel joke to claim you are liberating people from oppression by dictating in law what they can and cannot wear," Trudeau said at the time.
Trudeau's tweet did not say the government would fight Quebec's new law. The message from the office of Heritage Minister Mélanie Joly — the lead minister on the file — in fact suggested the opposite.
In a statement to HuffPost Canada, Joly's press secretary, Simon Ross, said: "With regard to the legislation in question, it is a matter for the Quebec National Assembly, where it has been debated at length and we will not interfere.
"That said, it goes without question that our government will always defend the constitution and the rights of Canadians under the Charter of Rights and Freedoms."
Ross refused to respond to follow-up questions asking whether the federal government is closing the door on possibly intervening.
"The statement I sent speaks by itself and answers the question," he wrote.
Quebec MPs weigh in
During Wednesday's caucus meeting, Mendès said, discussions among Quebec MPs focused on the Bombardier-Airbus deal, not Bill 62. But she said she feels her point of view is shared by most of her colleagues.
"I wouldn't say it is unanimous, but it is probably shared by a very large majority," Mendès told reporters.
Colleague Marc Miller, the MP for the downtown Montreal riding of Ville-Marie–Le Sud-Ouest–Île-des-Sœurs, told reporters that while he "entirely respect[s] the right of Quebec to legislate in its domain of competency..., I do have — as a citizen and as a legislator of the Canadian government — I do have some preoccupation as to the application of the law."
Revenue Minister Diane Lebouthillier, an MP from Quebec's Gaspé region, suggested the federal Liberals will let the law stand.
"We are a government that works with the Charter of Rights and Freedoms, but, at the same time, we won't go tell the government of Quebec how to do its job at the National Assembly," she told reporters coming out of the caucus meeting.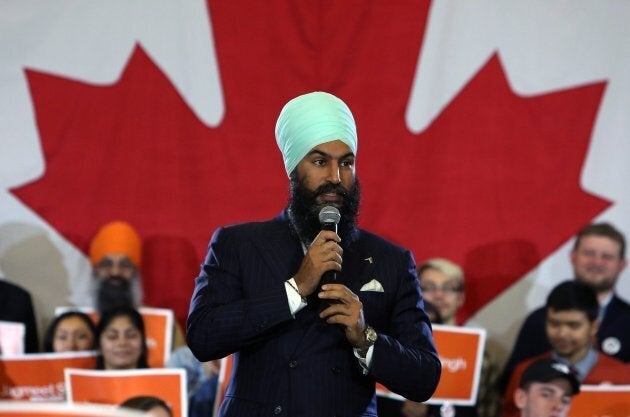 When asked if Ottawa should take part in a legal challenge, Lebouthillier responded: "No, it will follow the regular path. Us, our position is clear."
NDP Leader Jagmeet Singh also told reporters that while he finds the law offensive, he also believes the federal government should not butt in.
"I'm opposed to the bill. I'm completely opposed to the bill, but I'm completely confident in the existing protections that are in place in Quebec that will protect human rights," he said, pointing to the Canadian charter and Quebec's Charter of Human Rights and Freedoms.
Appealing the legislation will be up to Quebecers themselves, Singh said, adding that Quebec Justice Minister Stéphanie Vallée is "in the wrong" when she says the legislation is charter compliant.
"From time to time, ministers ... say things that are not right, that are not founded in reality," he said.
"I think that [a challenge] will happen.... given the fact that there is a clear law that protects rights, human rights, and this [bill] is something that seems to me violates it."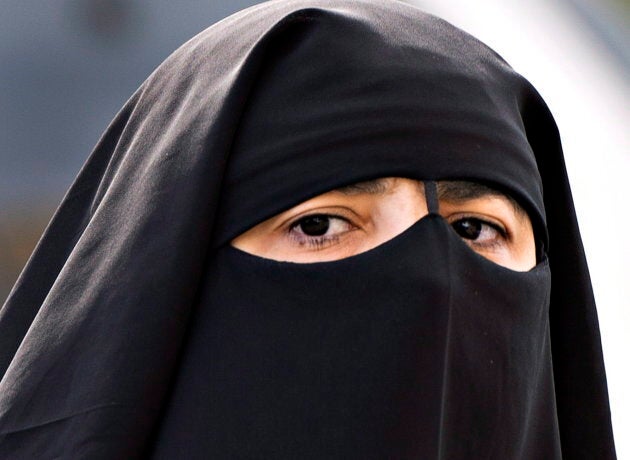 Human Rights Watch called Quebec's decision "a sad day for Canadian democracy" and said women who wear face veils will continue to be marginalized, barred from employment opportunities, and suffer interference with their right to health and freedom.
"Bill 62 fans the flames of Islamophobia and violates Canada's international legal obligations," Farida Deif, the group's Canadian director, said in a statement.
The National Council of Canadian Muslims said passage of the bill, "coming as it does in the lead-up to a provincial election campaign, boils down to ugly identity politics."
"...the Quebec government is advancing a dangerous political agenda on the backs of minorities, while pandering to bigoted populism instead of practising principled governance," said Ihsaan Gardee, the organization's executive director.
Popular in the Community