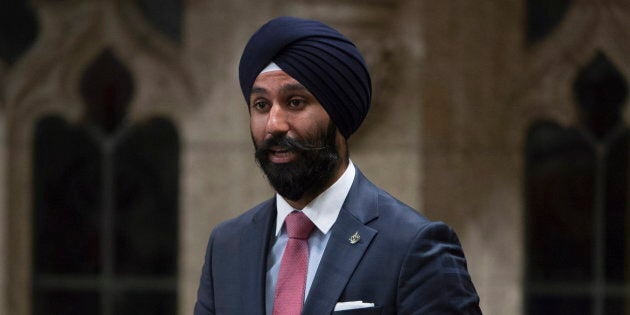 Liberal MP Raj Grewal says he's stepping down for what he says are "personal and medical" reasons.
UPDATE — Friday, Nov. 23: CBC News reports that Grewal resigned to deal with a gambling problem that led to "significant personal debts," according to a statement from the Prime Minister's Office.
"This has been a decision I've struggled with for some time now and one I made with great difficulty and real sadness," Grewal wrote. "But I feel I need this time to focus on my health and family."
Party whip Mark Holland said Grewal's resignation is effective immediately.
A few hours after the announcement, Prime Minister Justin Trudeau posted a tweet saying he had learned of Grewal's "serious personal challenges" a day prior.
"While it may have been a difficult decision, it was the right one," Trudeau wrote of Grewal's resignation.
"I hope he receives the support he needs."
Grewal was elected as the MP for Brampton East in the 2015 federal election. He was re-nominated in October to run for the Liberals in the 2019 federal election.
"It has been the greatest honour of my life to serve as your MP and I look forward to earning your trust once again in 2019!" he wrote on Instagram last month.
With a file from The Canadian Press
Earlier On HuffPost: A snapshot of the new Brampton East riding