OTTAWA — Most Canadians will forgive Prime Minister Justin Trudeau for breaking his electoral pledge, many Grit MPs told The Huffington Post Canada on Wednesday.
"It's a bold move, and it's a brave move on the prime minister's part," longtime Nova Scotia MP Rodger Cuzner said shortly after Democratic Institutions Minister Karina Gould announced that the Liberal government is going back on its promise to make 2015 the last election held under the first-past-the-post voting system.
"Those that care [about electoral reform], care a great deal about it," Cuzner said. But he added that people in his riding are more interested in changes with employment insurance than changing the way Canadians vote, he said. When he held a joint town-hall on the environment and election reforms, 100 people showed up to talk about climate change but only about 30 stayed to talk about voting systems, he said.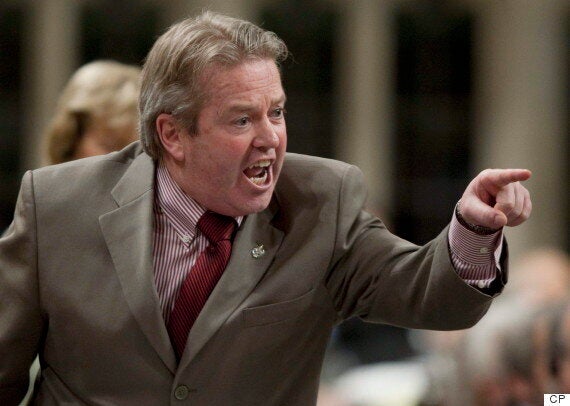 Ridings that have a fairly high level of support for the NDP might lose some Liberal voters, Cuzner said, but "the people who base their vote solely on one issue, there is not much chance of winning their support.
"I think that most Canadians are less motivated by a single issue and more [by] the overall performance of the government."
Calgary MP Darshan Kang said the Liberals were "not breaking the pledge."
"We spoke to thousands of Canadians, and there is no clear consensus on which way we should go," he said.
During the last election, the Liberal party ran on a platform that clearly stated: "We will make every vote count."
No clear consensus: Gould
The Liberals promised to convene an all-party committee to review of variety of reforms — namely ranked ballots and proportional representation — and, within 18 months of forming a government, to table legislation to enact electoral reform. The promise was repeated in the throne speech.
On Wednesday, however, Gould repeated what former Democratic Institutions minister Maryam Monsef had concluded: that there was no consensus.
"…A clear preference for a new electoral system, let alone a consensus, has not emerged," Gould said. "Furthermore, without a clear preference or a clear question, a referendum would not be in Canada's interest. Changing the electoral system is not in my mandate."
In the Commons, Trudeau was defiant. There is "no clear path forward" and "no consensus," he said.
"I am not going to do something that is wrong for Canadians just to tick off a box on an electoral platform. That is not the kind of prime minister I will be," he said.
"Quite frankly, a divisive referendum at this time — an augmentation of extremist voices in the House — is not what is in the best interest of Canada," he later added.
"There are more important issues we should be dealing with. I don't think this is a priority for Canadians."
The Liberals noted that during a recent public consultation process — postcards sent to 15 million Canadians household inviting them to participate in an online survey — some 383,000 responses had been received, through the input from only 243,057 was counted and weighed. The result, according to the report's executive summary, found that Canadians are generally satisfied with Canada's democracy.
The data in the report, however, suggest that Canadians actually want change. Seventy per cent of respondents preferred a government in which several parties need to agree collectively before a decision is made, rather than one in which one party makes all the decisions, the survey found.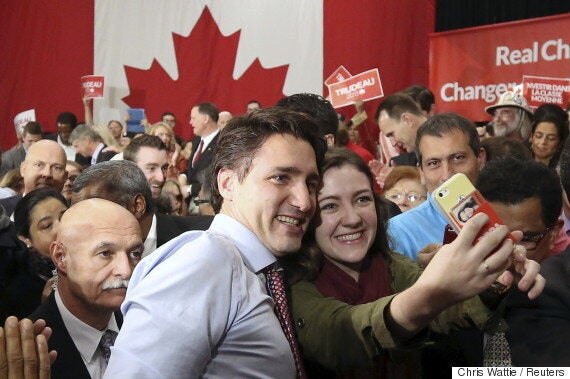 The town halls that the electoral committee held overwhelmingly suggested participants wanted a more proportional system, so that a party that obtains, for example, 39 per cent of the vote — as the Liberals did in the last election — receives 39 per cent of the seats in the Commons.
The committee the Liberals struck also found consensus among the opposition parties, which all recommended a system with more proportionality and a referendum to consult Canadians on the proposed changes. The Liberal members on the committee, however, were the ones who recommended that the government abandon its promise and take time to consult and study the issue more carefully.
Opposition members, furious with the government, were quick to denounce Trudeau's decision. NDP Leader Thomas Mulcair said Trudeau had "lied" to Canadians during the election campaign. Green Party Leader Elizabeth May said she had never felt so betrayed by her government in her entire adult life. Bloc Québécois MP Gabriel Ste-Marie said now that Trudeau had 100 per cent of the power with 39 per cent of the vote the Liberals saw no need for reform.
Conservative democratic institutions critic Scott Reid said the Liberals' promise could not have been worded more clearly. "To some degree, that just goes to his credibility. How can we trust him on other promises he may make?"
Whether or not the Trudeau government is breaking its word, Kang said, the issue isn't a concern for his constituents.
"There are more important issues we should be dealing with. I don't think this is a priority for Canadians…. In Alberta, it's the economy, jobs, and we are more concerned with getting [people] back to work."
Canadians don't vote on one issue: Brampton MP
Andrew Leslie, an Ottawa MP and the new parliamentary secretary for foreign affairs, told HuffPost the government had consulted widely with Canadians and there is no overwhelming appetite to move forward on electoral reform.
"There is a good argument to be made that roughly 300,000 plus out of many tens of millions [of Canadians] does not trigger enough of a support base to actually get the moral mandate to get it done," he said.
Brampton MP Raj Grewal said he doesn't think Canadians vote on one issue. "I think Canadians are very smart and look at what the government does as a whole."
Ninety-nine per cent of the calls his constituency office gets are related to immigration, he said.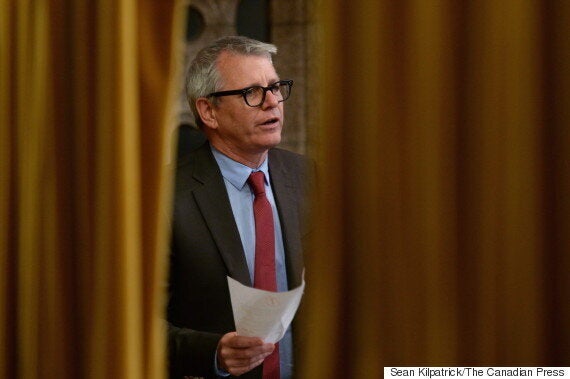 Toronto MP Adam Vaughan explained the government's decision by saying it had to make a number of tough choices among a lot of competing priorities.
"The circumstances in the last three or four months, have created some significant challenges," he said. "We have a suicide rate among youth that has not abated despite new investments. We have situations internationally that are more volatile and changing even more quickly than we anticipated. We have a situation in my own riding with homelessness that must be tackled. And, we have an election promise that we made that we have had to break."
Vaughan understands that a lot of people feel passionate about electoral reform — many who live in his riding do, he said.
"We've had to make a tough decision. We have very serious priorities. We have, literally, people's lives hanging in the balance, and as a government we had to make a decision as to where we were going to focus our efforts to make the most change for Canadians.
"For people who wanted electoral reform, … I understand their disappointment. I understand that they were promised something in the campaign and they may have voted for me precisely because of that, but I've made it abundantly clear in my political career that I'm here in Ottawa to deliver a national housing program, and that's the work I'm focused on, and if you ask me what is more important, I will tell you that the national housing program in my opinion is more important."
"I would have liked the conversation to keep going."
Some Liberal MPs didn't want to comment on the broken election pledge. Toronto MP Rob Oliphant said he wasn't ready to speak: "Not yet. I'm thinking."
Manitoba MP Dan Vandal didn't think the Liberals' decision is going to personally cost him in his Saint Boniface—Saint Vital riding, but it isn't the direction he had hoped the government would take.
"I could understand why it was getting late to do this year, but I would have liked the conversation to keep going, because I think it's something that is worthwhile and I would have liked to see some form of electoral reform," he said.
Perhaps, the government could have said it is still committed to changes but thinks installing a new voting system by 2019 would be too short a time frame to work with, he said.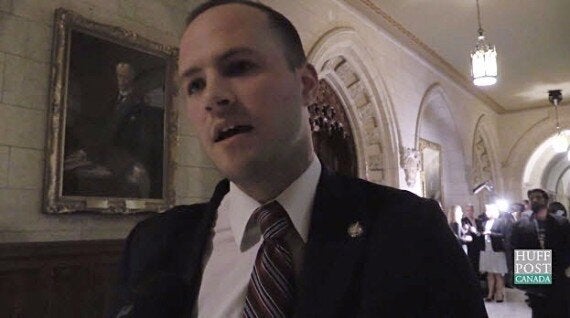 The desire for electoral reform isn't going away, Vandal added. "Many of my constituents expressed the same thing. So I know I'm going to hear it."
Toronto MP Nathaniel Erskine-Smith expressed the strongest disappointment.
"I disagree with the government's decision to abandon electoral reform," he told HuffPost. "I believe a referendum at the same time as the 2019 election would have been a fair compromise for all parties."
Erskine-Smith said he made those points in and out of caucus, and he still plans to speak out in favour of an electoral system that is more proportional.
"I'm disappointed not for my own political ambition but because I think we missed an opportunity to improve our democracy," he said. "It's not a good day."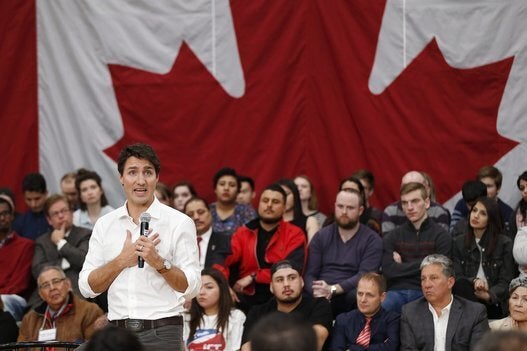 Trudeau's Cross-Country Tour 2017