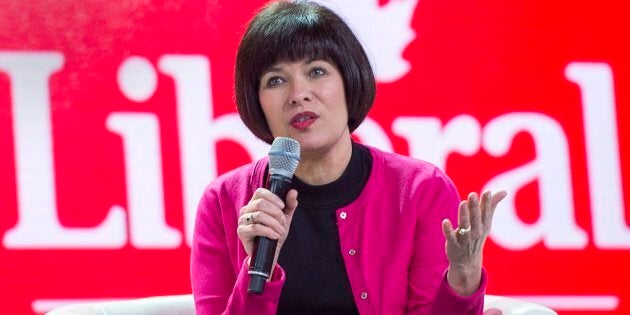 HALIFAX — A Liberal MP who has spent years advocating for the decriminalization of illicit drugs as a way of mitigating Canada's opioid crisis says he isn't dismayed by the health minister's dismissal of the idea.
Referencing Portugal's decision to decriminalize illicit drugs in 2001, Health Minister Ginette Petitpas Taylor suggested this week that the model would not work in a country as large and as jurisdictionally diverse as Canada.
"Our prime minister has been clear, we are not going to open the door to decriminalization," she told reporters in Ottawa.
"Decriminalization...is not going to fix our problems on the ground," she added, referencing the country's opioid crisis.
Petitpas Taylor's rejection came just before Liberal delegates met to debate such a policy proposal at the party's biennial convention in Halifax.
"The minister of health is one voice and voices are equal at convention. And that's why we have conventions," Beaches—East York MP Nathaniel Erskine-Smith said in an interview with HuffPost Canada.
The issue is one of 30 resolutions up for debate this weekend.
Erskine-Smith had a role in crafting the resolution titled: "Address the opioid crisis through a public health approach." He affirmed it's a policy idea that has picked up robust support from the party's national caucus.
Roya Shidfar, told HuffPost, she was inspired by her MP, Erskine-Smith, to campaign for the idea at convention.
"We have the resources to re-allocate money and services to help our society's most vulnerable people and use the money that we are currently using to incarcerate people for small possession offences and use that money for mental health and addiction services," she said. "That's why I am here."
Shidfar was handing out buttons and pamphlets saying "Save Lives" to other delegates. "We'll be doing it all day today and all day tomorrow."
"We have a lot of young people on board," she said, noting that she'd also spoken to a lot of the delegates from British Columbia who have seen the crisis "first hand."
I imagine these discussions are going to continue.Justice Minister Jody Wilson-Raybould
Erskine-Smith's resolution calls on the government treat "drug abuse as a health issue, expand treatment and harm reduction services and re-classify low-level drug possession and consumption as administrative violations."
Friday, Justice Minister Jody Wilson-Raybould told reporters that she's open to listening to arguments in favour of decriminalizing small quantities of illicit drugs as well as reforming Canada's prostitution laws — another topic garnering popular support among young Liberal delegates.
"I imagine these discussions are going to continue," she said, according toa CBC report. "It's certainly a conversation I think it's important to have."
Reformed laws and increases in substance abuse treatment
It's been 17 years since Portugal reformed its drugs laws to decriminalize the personal possession of illicit drugs. In that country, individuals don't face criminal sanctions if they're caught with a small quantity of an illicit drug such as meth, cocaine, heroin, and fentanyl.
Instead of jail, they appear before a so-called dissuasion commission which includes a legal expert, health professional, and a social worker. It's up to that group to decide whether to send the individual for treatment or to ask them to pay a fine.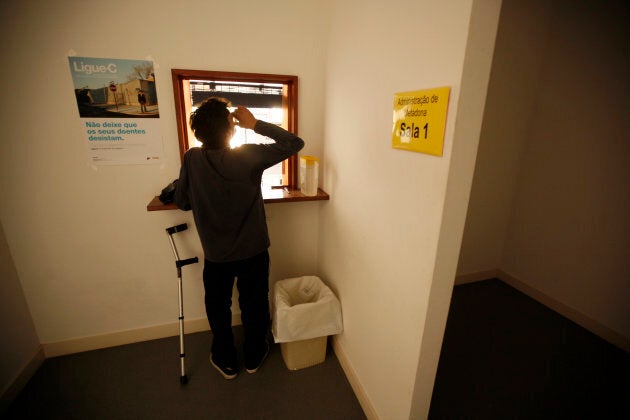 So far, results show a 60 per cent decrease in the number of drug arrests. Officials have also recorded a 60 per cent increase in the number of people seeking treatment for substance abuse.
There's been some debate on the legal effects post-decriminalization. Hannah Laqueur, of the University of California Berkeley, has suggested the country was already lax with its anti-drug laws before the legislation was introduced.
The resolution at the Liberal convention is health-focused. Its supporters want to break down the stigma of drug use to encourage users to get treatment.
What politicians really want
There were 2,861 deaths in 2016 attributed to opioid poisoning. In British Columbia, the epicentre of the crisis, the province saw a 43 per cent increase in its opioid death toll from the previous year. The province recorded 1,422 deaths last year alone.
With upcoming marijuana legalization consuming significant political resources, Erskine-Smith said he thinks the hold-up on decriminalizing illicit drugs can be chalked up to politics.
"When politicians say, 'I'm not sure Canadians are ready,' it fundamentally means I don't know that this will earn votes for me," he said. But the rationales for the two issues are different, he explained.
Watch: Justin Trudeau says opioid crisis continues to be 'top priority'
Political support for marijuana legalization came after studies suggested nearly half of Canadians had smoked pot at least once in their lifetime. Given the high usage rate, the Toronto MP argued, the government needed to come in and build laws around it.
Canada needs a more "comprehensive approach" to address the thousands of opioid deaths, Erskine-Smith said. He referred to the body of evidence and studies that recommend decriminalization.
The idea has picked up support from Vancouver Mayor Gregor Robertson and former NDP premier and interim Liberal leader Bob Rae, he said.
"We have an obligation to listen to the experts, to follow the evidence to save lives."
The Canadian Mental Health Association (CMHA) recently published a report recommending the federal government move to decriminalize personal possession of illicit drugs.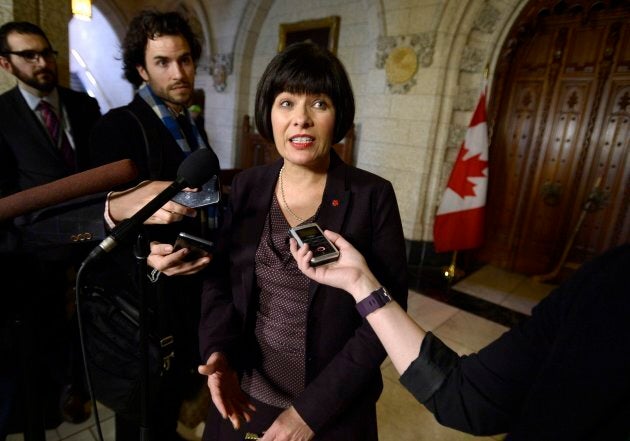 In February, the federal government announced a doubling of funding to address the country's opioid epidemic. More than $230 million has been pledged over five years.
But the CMHA report warns "even with the expansion of harm reduction and treatment measures, the opioid crisis in Canada continues to escalate every year."
Federal politicians know the opioid crisis is a public health issue, Erskine-Smith added. While more money for overdose prevention sites and passing legislation to give immunity to Good Samaritans are all good measures, he said, they scratch the surface of a more "comprehensive approach."
"We've led on marijuana legalization at policy conventions, we've led on marriage equality at policy conventions. We are compassionate. We are not punitive," he said. "And we follow the evidence."
With files from Althia Raj