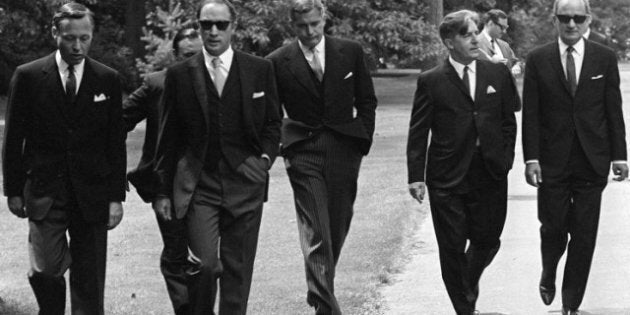 OTTAWA — The Conservatives have one. The NDP too.
Now some Liberals want to establish their own policy think tank.
Former Liberal MP Siobhan Coady is actively working to get an institute off the ground quickly — although some in the party suggest now is not the time to cut the Liberals' fundraising pool.
"We should have a think tank. A 'Canada Institute' that looks at the various ideals and principles that the Liberal Party has been bringing to the country, (and) investigates…what type of vision we want for our country," she said.
The Liberals' institute would study, analyze and find policy suggestions to questions such as how to best ensure a quality health care system in the future, as well as how to ensure innovation, productivity and job growth, Coady said Monday, on the second day of the Liberals' summer caucus meetings.
"It would be an institute that engages Canadians," she added.
Liberal MP John McCallum said he thought the institute was generally a good idea but he worried it would siphon badly needed funds away from the party.
"In principle, I think it is a great idea because there is the Manning one, the Broadbent one, we Liberals are left out. So it certainly has some logic to it. I guess, we need to somehow fund it and you know one of our biggest issues is funding for the party as a whole, both because of the loss of the (per vote public) subsidy and because of loss of members, we have substantially less money, so a big challenge is to raise money," he said.
McCallum made it clear an institute would not be a top priority when "money is limited," but added that if it could be funded, he backs the idea.
Another Liberal said he thought there probably were donors with deep pockets who would be open to funding the new institute.
"But they'd want to see the right people in charge," the Liberal, a former MP, added.
"Over the last little while the Liberal party has had a bit of problems with execution," he said.