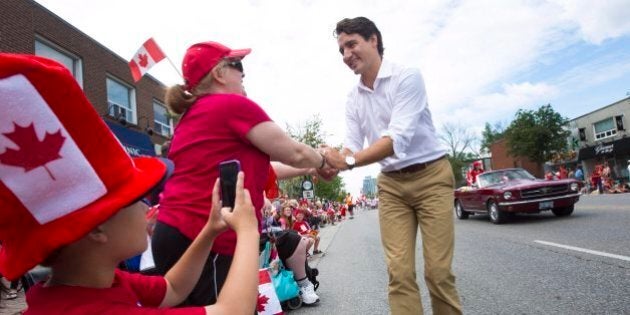 It's not the tectonic shift Liberal strategists may have hoped for, but recent polling suggests Justin Trudeau's party is starting to get its groove back.
"The Liberals seem to have stopped the bleeding and are now statistically tied with the floundering Conservatives who are over 12 points back from their majority achievement in 2011,"said EKOS president Frank Graves in a report released Friday.
Thomas Mulcair's NDP remains on top with 30.9 per cent support, a slight increase since last week. The Conservatives follow with 27.3 per cent; the Liberals stick close by with 25.6 per cent — a small 0.5 per cent slip within the scope of the dramatic drops the party has experienced in recent months.
The Greens slide to 6.6 per cent support.
"It appears that the Liberals have managed to raise the volume and clarity of their plans for Canadians," Graves said. "This previously muted connection was probably as or more important than any other factor in their fall from voter face over the past few months."
Support for the New Democrats continues to rise, Graves notes, pointing out the party's pick-up in two seat-rich provinces: Quebec and British Columbia.
The federal Conservatives, however, appear to be receding in Quebec "as the terror and culture themes that revitalized them fade from public priority."
Both the Liberals and NDP may face a tough fight against Gilles Duceppe's Bloc Quebecois, a party regarded by EKOS as a political wildcard heading into the next election.
"This dynamic will be important to watch in coming months."
In Ontario, another high-stakes election battleground, the three-way race between the Conservatives, NDP, and Liberals remains a "critical unknown" to pollsters.
Among the 1,221 people surveyed in that poll, 30 per cent of respondents said they expect a Conservative victory; 27 per cent predict a Liberal win; and 26 per cent said NDP.
"The NDP lead is not so clear now, the Liberals aren't really trailing so much and the Conservatives are still holding on to their core support," said Forum president Lorne Bozinoff, adding that support for the NDP is shifting west toward B.C. and Alberta.
"This is going to be a very interesting election."
The EKOS poll was conducted among 1,752 Canadians between June 24-28. The sample has a margin of error of 2.3 percentage points, 19 times out of 20.
Forum's poll was conducted June 28-29 with a margin of error of three percentage points, 19 times out of 20 for its sample size.
Voters are expected to head to federal election polls Oct. 19.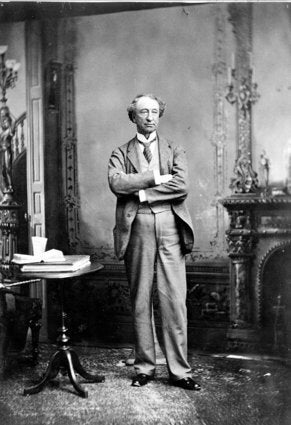 What Canada's PMs Have Said About Canada