OTTAWA — Federal Liberals plan to tax Netflix, Google, and Facebook, as well as the rich who buy private jets and yachts, as a way of offsetting even larger structural deficits, the party announced Sunday.
The Grits laid out more than 48 new measures, nearly $57-billion in "investments" aimed at helping make life more affordable for the middle class and those struggling to get by, during its platform announcement in Ottawa and Toronto.
Their big spending plan forecasts nearly a doubling of current deficits in four years, from what the Parliamentary Budget Officer (PBO) projected this spring to be a $11.2 billion deficit by 2023-2024 to a now $21 billion deficit — with no plan to return to a balanced budget. Revenue is not projected to keep pace with spending. The party projects adding $31 billion to the debt over the course of a new mandate.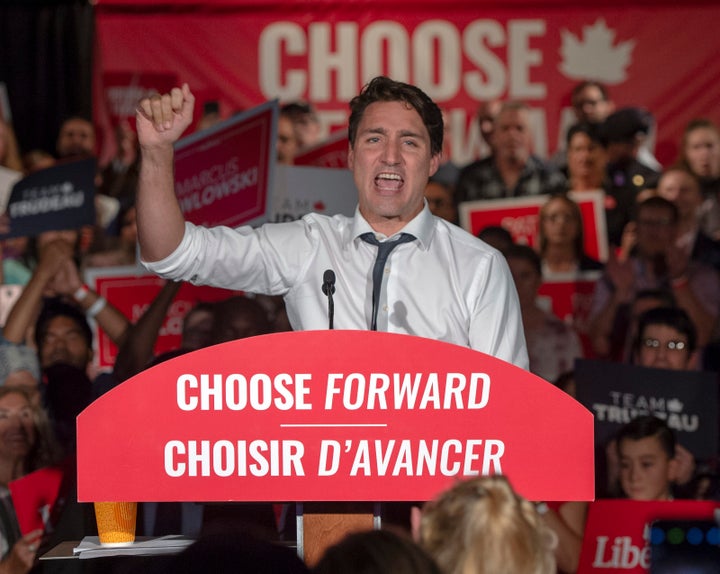 Ralph Goodale, the party's national platform committee co-chair, told reporters Canadians have no need to worry about the country's finances because the debt-to-GDP ratio is projected to keep falling. If Canada sticks to its fiscal track, the former finance minister said, he wouldn't worry for his children or grandchildren.
Goodale has no children or grandchildren.
"The growth projection is prudent and cautious," he said.
If there is a downturn in the economy, as some experts predict, Goodale said the Liberals would "do what is necessary."
The party, he said, had chosen not to follow the "austerity pattern" of the previous Stephen Harper government. Instead, the Liberals invested in growth and in jobs, and the results, he said, were a million new jobs created, unemployment near a 40-year low, wages "getting stronger," nearly 900,000 Canadians lifted out of poverty, a triple-A credit rating and "the best debt-to-GDP ratio in the G7."
The country, he said, needs to continue to invest in growth.
The largest ticket items outlined in the Liberals' platform are a $286 tax cut for those earning less than $150,605 a year ($143 for those earning up to $214,557), a 10 per cent boost to Old Age Security (OAS) for seniors over 75, and more money for parents with younger children by increasing the Canada Child Benefit for those younger than one to $7,750 a year, extending maternity benefits to adoptive parents and exempting parental EI benefits from income tax.

Watch: How Canada's political parties plan on winning over parents. Story continues after the video.
A promise of a $6-billion investment in public health care over four years to pay expanded pharmacare, access to family doctors and more mental health services, and increased financial aid for post-secondary education round out the Liberals' top five expenditures, most of which have been costed by the PBO.
In total, the Liberals project $9.3 billion in new spending next year (in 2020-2021), rising to $17 billion by the end of a possible second mandate (in 2023-2024).
How they'll pay for all of it remains a bit of a mystery. The party says it plans to find $5.2 billion in new money next year, and $7.2 billion by 2023.
It has identified five ways to find cash:
1) The Liberals have counted $2-billion to $3-billion in yearly savings, money they say they'll find by looking for ways to deliver programs more "efficiently" and by doing a "comprehensive review" of tax measures that "disproportionately benefit Canada's wealthiest individuals and large corporations."
2) The Grits plan to increase taxes on big companies, in line with changes made in the United States, by limiting the amount of interest corporations can deduct to a maximum of 30 per cent of total interest charges. That alone is projected to bring in between $1.4 billion and $1.7 billion a year.
3) Making multinational tech giants pay "their fair share" is expected to bring in $2.5 billion in new revenue over a new mandate. The Liberals say they'll work with other countries to come up with a common set of rules. Until then, for companies with global revenue of more than $1 billion a year and $40 million in Canada, the Liberals will slap a three per cent tax starting next year on revenue generated through online advertising and from the sale of user data.
The tax is modelled on a similar measures introduced in France.
The Grits also plan to add a sales tax to products from international digital companies, such as Netflix, Apple, Amazon and Alibaba, that are consumed in Canada.
Quebec already has a Netflix tax. The Liberals had previously said they had no plans to tax the company — and by extension Canadians who use their products. The Conservatives have previously said they are opposed to such measures. The NDP is in favour.
4) Another new measure is a 10 per cent sales tax on luxury — very luxurious — goods. Canadians who buy fancy cars, boats and personal aircraft that cost more than $100,000 will have to pay the additional tax. This measure is expected to bring in $2.4 billion over four years, though the PBO notes that this figure is highly uncertain and customers might change their consumption patterns to avoid the tax.
5) Finally, the Grits are also eyeing foreigners who sit on vacant homes or use them as Airbnb rentals. The Liberals pledge to put in place a national tax on vacant residential properties owned by non-Canadians. The party says the tax would apply only in areas of the country where speculation is a concern, and will apply only for properties that are not rented for more than six months.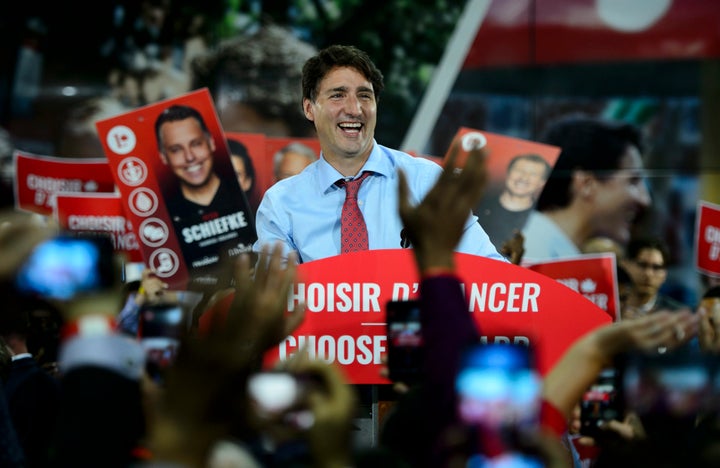 According to a McGill University study published in June, approximately 31,000 units have been removed from long-term rental housing supply because of Airbnb. The impact is felt most in cities such as Montreal, Toronto, and Vancouver, where nearly half of Airbnb's listings are concentrated.
The Liberals' platform announcement included several measures that had not yet been revealed on the campaign trail.
The Grits, for example, are pledging to adopt a long-standing NDP policy of implementing a $15-an-hour minimum wage for all federally regulated employees. They are also promising a $200 "Culture Pass" for Canadian kids as soon as they turn 12 to use to attend the theatre or museums; a ban on LGBTQ conversion therapy through Criminal Code amendments; a modification to CBC's mandate to spur more local news coverage; and a vague pledge to make social media platforms more accountable for allowing online messages considered "hate speech, exploitation, and harassment."
Some items in the platform are throwbacks to promises the Liberals made in 2015 but didn't achieve in their four years in government. Liberals have pledged again to end a discriminatory ban that bars sexually active gay and bisexual men from donating blood. The Liberals had failed to scrap the Canadian Blood Services rule, instead reducing the deferral period from five years to one. This spring, it was reduced again to three months.
Two failed bills folded into plan
The party has also folded two failed bills, introduced by opposition MPs, that faced headwinds from Conservative senators.
A re-elected Liberal government would resurrect former interim Conservative leader Rona Ambrose's bill requiring judges to undergo mandatory training to review sexual assault law. It would address "myths and stereotypes about victims and the effects of trauma on victims' memories," the platform reads.
Supreme Court Justice Richard Wagner discounted the need for such legislation, telling reporters in June that current training is sufficient and that the bill is unnecessary.
With files from Samantha Beattie