A Liberal bill to legalize marijuana is likely to mean more children will become "drug mules," a Conservative MP says.
Marilyn Gladu made the charge in the House of Commons Tuesday while debating Bill C-45, the Cannabis Act, tabled by Justice Minister Jody Wilson-Raybould last month.
Gladu and other Conservatives argued that the bill will not achieve what Liberals have called its central purpose: to keep the drug out of the hands of children.
In particular, Tories seized on how C-45 deals with children caught with under five grams of the drug, and a provision allowing adults over the age of 18 to grow up to four cannabis plants per residence, as long as they're under a metre high.
Gladu suggested pot plants in the home will pose an immediate risk to children.
"With respect to the four plants in the household, if the minister would refer to poisoning data, she would see that kids eat plants all the time because their parents do not put them up in the cupboard," she said.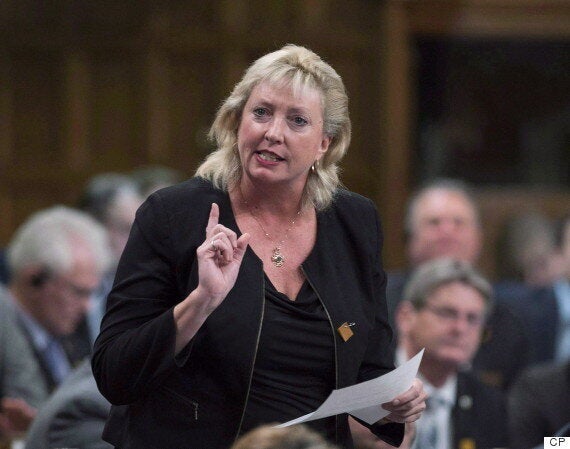 The MP highlighted how the bill would exempt young people between the ages of 12-17 from facing criminal prosecution for possessing up to five grams of pot, which she said amounted to "about 10 joints."
"Does the minister not agree that this would put cannabis in the hands of youth? In fact, they would probably become the drug mules at the school," Gladu said.
Focus on rehabilitation rather than criminal penalty
In an earlier speech to the House, Wilson-Raybould said that provision was included because Liberals did not "want to expose young people to the criminal justice system for possessing what amounts to very small amounts of marijuana."
"Is there any easier way for young people to get marijuana than if their parents have four plants in the kitchen?"

— Rob Nicholson
Wilson-Raybould told Gladu there is nothing in C-45 that legally allows young people under 18 to access marijuana.
Tory justice critic Rob Nicholson, a former attorney general, suggested the bill would make it effortless for kids to get their hands on pot.
"Is there any easier way for young people to get marijuana than if their parents have four plants in the kitchen? Is there any easier way for them to have access than that?" he asked.
Wilson-Raybould responded that, much like in cases where prescription drugs or alcohol are in the home, adults would be expected to take extra precautions and "safety measures."
'This is a lax approach': ex-minister
But in his speech to the House, Nicholson said that marijuana plants can't be compared to prescription drugs because they "have to be out in the open" in order to grow.
Like Gladu, he suggested the bill could mean children are recruited by drug dealers who would be smart enough, he said, to send them to the streets with three or four grams of marijuana instead of five.
What's Happening In Ottawa?

Stay on top of the biggest political stories of the day with our newsletter.
"What happens when a 12-year-old uses or distributes cannabis to his peers on the playgrounds, every day, with no questions asked? This is a lax approach," Nicholson said.
Liberal MP Marco Mendicino, the justice minister's parliamentary secretary, shot back that C-45 would not increase risks of adults using kids to traffic drugs because it contains much harsher penalties for providing pot to someone under the age of 17.
"In fact, we are proposing a higher maximum sentence — a 14-year sentence — which is an improvement from the current regime," Mendicino said.
NDP justice critic Alistair MacGregor ended up coming to the defence of the Liberals, saying the exemption dealing with youth would not mean that they can legally access marijuana.
"It is just so it is a ticketable offence so they are not stuck for the rest of their lives with a criminal record," MacGregor said.
The status quo and "criminal law-and-order approach" to this issue hasn't worked, MacGregor said.
"What do the Conservatives propose as an alternative?" he asked.
Nicholson reiterated that Tories are concerned about children having access to the drug and suggested Liberals didn't expect to actually have to bring about such reforms.
"They probably thought the NDP would win the election so they could promise anything, such as new electoral reform, legalize marijuana. These are wonderful things but then it turned out they ended up in government," Nicholson said.
"Now we can see that the government has not thought this out at all."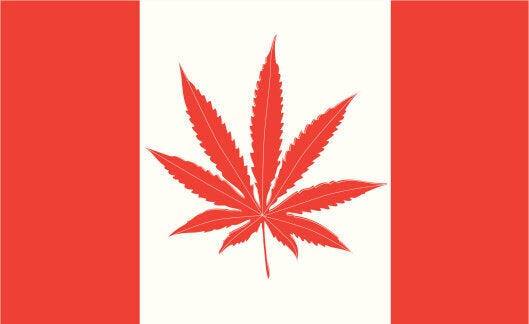 Which Province Smokes The Most Pot?