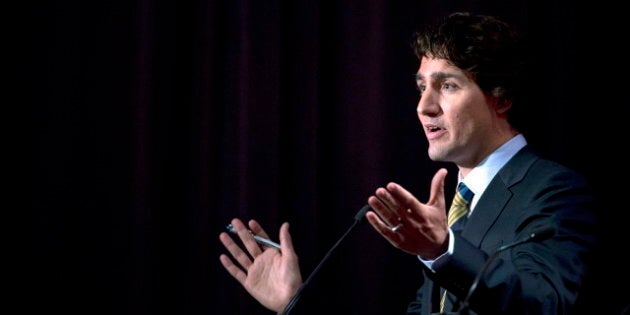 An experiment by the federal Liberal party to open itself up to non-members and allow so-called "supporters" to vote in its April leadership contest may end up being more an embarrassment than a success story for the party and front-running candidate Justin Trudeau.
With a Thursday deadline looming, less than one third – 89,000 – of the 294,000 new Liberal members and supporters signed up since the leadership race began have registered to cast a ballot. A party official said the Liberals are "on track" to register 100,000 by Thursday.
UPDATE: The Liberal Party of Canada said late Tuesday afternoon it will make a decision Wednesday about extending the registration deadline.

"The Leadership Committee, appointed by the Board, indicated that decisions pertaining to the registration deadline will be determined by the National Membership Secretary, who is taking submissions from all points of view and will make a decision by or before tomorrow," party press secretary Sarah Bain wrote in an email.
The failure to convert large numbers of new supporters and members into registered voters, most of whom signed up for free, prompted calls from both Trudeau's campaign team and the Ontario wing of the party to extend the voter registration deadline and make several other changes to ensure an easier registration process.
Bain said board membership, the leadership committee and staff across the country are working round the clock to convert supporters and members to voters.
"Staff here are incredibly focused on it, and incredibly happy with how well we are doing," Bain said, adding that the party does not have a comparison because it has never done anything quite like this before.
But Conservative strategist Jason Lietaer said the disparity between the party's overall supporter numbers and registered voters suggests a colossal failure of all the leadership candidates' get-out-the-vote operations.
"You can't come out with a number like 300,000 one week and a week later say, 'oops, it's really only 100,000.' That just shows, that the other 200,000 were phony to start," Lietaer said. "I really think they need to have two thirds to register in order to be credible."
University of Toronto political scientist Nelson Wiseman said he's not surprised by the low-registration numbers.
The supporter category "doesn't bring people into the party, it gets people to press a button. That's all it did," Wiseman said. "It gets people clicking a button saying they like Trudeau, it's no more than clicking on your Facebook page."
Few people who signed up as supporters were probably aware they also had to register in order to vote in the race, he added.
Trudeau's campaign team, worried that many of their 160,000-plus new supporters will not be able to vote for their candidate, wrote a letter to the Liberal Party of Canada's leadership vote rules committee on Sunday urging the party to extend the registration deadline by one week.
"This is a big missed opportunity for the party... . It's not just that it's embarrassing for our team," a senior Trudeau campaign official, speaking on condition of anonymity, told The Huffington Post Canada.
"Honestly, I know this is going to be hard to believe but this isn't really going to affect the outcome of who wins and who loses," the insider said. Rather, the Trudeau team fears many of these new supporters will be frustrated by the registration process and fail to engage with the party.
"People are basically saying that the Trudeau campaign can't get their supporters registered. Well, the reason we can't get our supporters registered is because the party has created a process that makes it very very difficult to do so," the official said, declining to provide the number of registered Trudeau supporters thus far.
In a letter to co-chairs of the leadership vote rules committee, Cyrus Reporter, Trudeau's representative, detailed a litany of problems, including:
Less than five per cent of the 100,000 Liberal supporters and members who'd signed-up using a phone number rather than an email address had registered to vote;
Possibly thousands will receive registration packages this week, giving them just a day or two to return it postmarked before the deadline;
Some English-speaking supporters in Quebec have received registration packages only in French;
Several people have had difficulty registering with outdated browsers;
More than a hundred people claimed they hadn't received an online registration email from the party despite having a valid email address;
Several people had not received confirmation they were in fact registered after going through the process.
Reporter called on the party to hire an external firm that could set up a dedicated phone bank to contact every single supporter who had not yet registered. He recommended that the party develop a way for supporters to register by phone rather than only on the Internet or via regular mail and he suggested the party establish same-day voting and registration using an individual's photo identification to ensure that some supporters are not disenfranchised.
Trudeau's team said that it has been voicing concerns for months but that the party has so far ignored the pleas.
"We have been playing nice and making our case very forcefully through that (candidate liaison) process and around that process, but nobody is hearing anything we are saying," the senior Trudeau official said.
"The last thing we want, and we've tried to avoid this at all cost, is a public fight with the party... . We still think there is an opportunity to fix this, but the minutes and hours are clicking by pretty quickly."
The insider said the Liberal party seems to believe that as long as Liberals register more people than the NDP (128,350 in their 2012 leadership race) everything would be "fine."
"They think they are going to beat that number but our internal tracking shows that if things keep going the way they are going, we are going to be lucky to break 100,000 — somewhere between 105 and 110. But even if it is 130 - that is not the point, 130 would be fewer than half," the official said.
Not that it will hurt Trudeau's chances, said Wiseman, noting the front-runner is so far ahead that even if he retains only a fraction of his supporters, "(t)hey are going to win hands down on the first count."
The Ontario wing of the Liberal Party, after hearing from several people who had trouble registering, passed a resolution Sunday calling on the federal party to extend the March 14 registration deadline.
Jason Cherniak, vice-president of communications at the Liberal Party of Canada (Ontario), said the party appears to be a victim of its own success.
"I don't think that anyone actually expected 300,000 people to be supporters in the end," he said. "And now, the system needs more time (to register them) than was originally planned."
Cherniak said he believes the Liberal Party will take appropriate action to ensure that supporters will be able to cast a ballot.
Bain said she was not aware of any discussions related to delaying the registration deadline.
Tuesday afternoon, Marc Garneau's campaign contacted HuffPost to say it too had raised concerns about the weak registration numbers and was "supportive" of exploring the extension of the registration period and other options to register more voters.
Anne Dawson, Garneau's spokeswoman who Monday had expressed confidence the Liberal Party of Canada was doing its utmost to register members and supporters, said Tuesday that their campaign was particularly concerned about the party's elderly members, who had no email addresses and were unaware of the registration process.
Lietaer, the Conservative strategist, believes the Liberals' lackluster registration numbers show the weakness of the supporter model, which allows anyone to join the party without having to pay membership dues.
Never mind paying $10 or $20, Lietaer said. "If you don't have the attachment to the party to even click a mouse in order to vote, I mean it just shows that you were never really there to begin with."
Despite the "ephemeral" nature of the supporter category, Wiseman believes the process was worthwhile because it helped Liberals reach out to potential sympathizers and drum up more enthusiasm for the Liberal leadership than a membership drive would have.
"I think hardly anybody would have signed up as a member. And that might have been a really disastrous loss for the Liberals," he said.
Karl Bélanger, NDP Leader Thomas Mulcair's principal secretary, said it was too early to speculate on what the fallout would be. "We are looking with interest," he said, on the phone from Washington, D.C..
"We love supporters; we prefer members," he said of the NDP.
Trudeau's press secretary, Kate Monfette, said their team had worked hard to sign up all these supporters and "it would be a shame if it doesn't translate into registration."
Joyce Murray's campaign director, Ian Perkins, said his team is doing quite well getting its supporters registered, although he would not say how many have actually signed up. Despite some technical glitches, he said, Murray's supporters were registering at "an acceptable rate" of 70 per cent.
"In many cases, you just have to walk them through the spam filters and things like that," Perkins said.
"So far, we really haven't had a problem. Our people are really quite motivated," he added.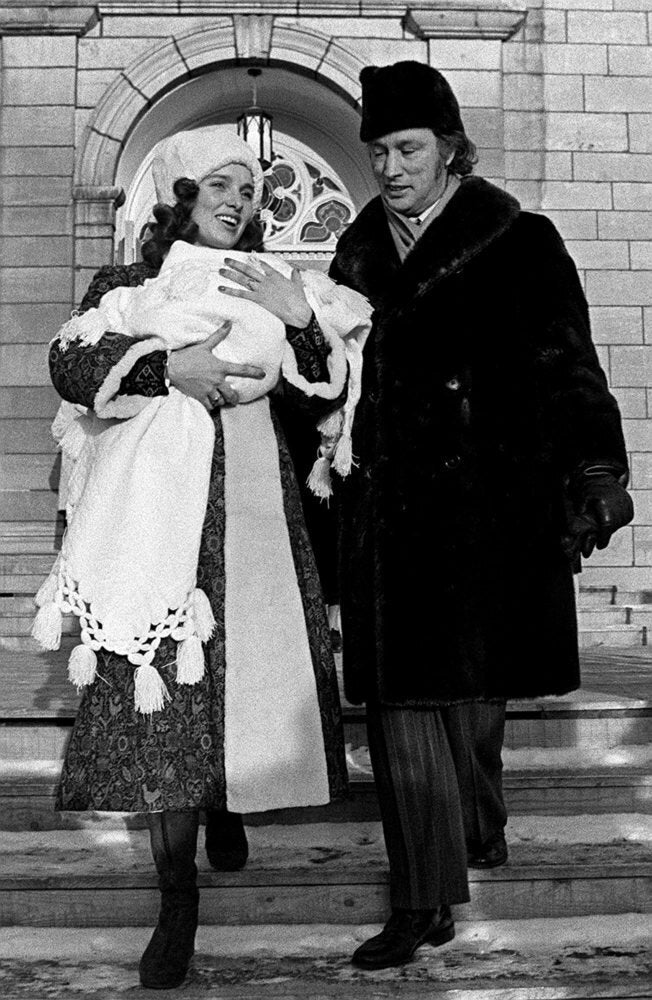 Justin Trudeau Through The Years
Popular in the Community