OTTAWA — The Liberal government will present legislation next week that removes a ban on engaging in anal sex.
The bill entitled, "An Act related to the repeal of section 159 of the Criminal Code," is expected to be tabled in the House of Commons on Tuesday, The Huffington Post Canada has learned.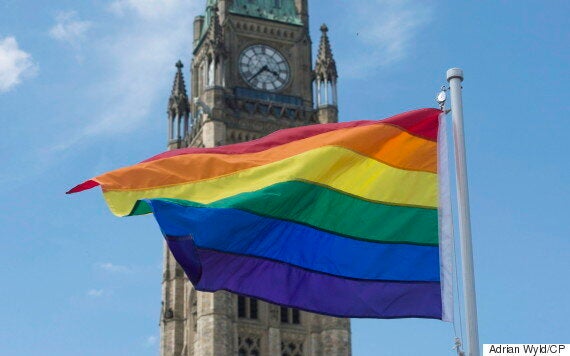 Section 159 states that "every person who engages in an act of anal intercourse is guilty of an indictable offence and liable to imprisonment for a term not exceeding ten years or is guilty of an offence punishable on summary conviction."
The law makes an exception for heterosexual married couples and for any two persons over the age of 18 who consent and do so in a private space.
The law applies, however, if more than two persons engage in anal sex or if another person watches.
Justice Minister Jody Wilson-Raybould's office declined to comment but a senior government source said the law is "anachronistic" and needs to be updated.
Repealing section 159 has been an ongoing request by members of the LGBTQ community for years.
In its June Just Society report, Egale called for a repeal of the ban on anal intercourse, calling it unconstitutional and discriminatory to gay men.
Unmarried, heterosexual adolescents of 16 years and above are allowed to participate in consensual intercourse while gay male teenagers cannot, Egale noted.
Police have continued to apply provision
Judges in federal, Quebec, Alberta, B.C. and Nova Scotia appellate courts have all ruled that section 159 is unconstitutional, the report also stated.
Since the law remains in the Criminal Code — and is in effect in five provinces and three territories — Egale said police continue to apply it.
"Even after Ontario struck down the law in 1995, police continued to charge people with anal intercourse," their report stated. "Between 2008 and 2014 in Ontario, 22 people were charged with anal intercourse under Section 159. Two of those were youth. More than half of those charged in Quebec were youth."
Former MP's bill sought to make change
In 2011, NDP MP Joe Comartin introduced a private member's bill to repeal section 159 to remove the distinction between anal intercourse and other forms of sexual activity but it was never debated in the Commons.
The age of consent for sexual activity is 16 years in Canada. It was raised from 14 years by the Conservative government in 2008.
However, for sexual activity involving prostitution, pornography, or a relationship with a person of authority or dependency, such as a teacher or a coach, the age of consent is 18.
Social conservatives mobilizing
Social conservatives are already mobilizing against the issue.
Gwen Landolt of REAL Women told Lifesitenews.com in August that if the government repeals section 159 it will mean "there's no age of consent" for anal sex.
If "you wipe out 159 without any amendments, you can have access to anal intercourse with anyone at any age," she is quoted telling the website. "That is extremely alarming," she said.
A government source told HuffPost the new law will propose 16 be the age of consent for anal intercourse as for any other sexual activities.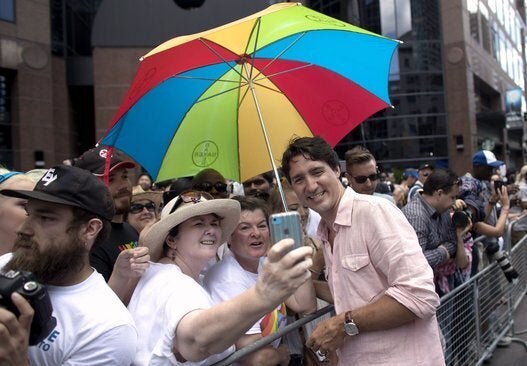 Toronto Pride Parade 2016