Democratic Institutions Minister Maryam Monsef is misleading you.
She is misleading your elected representatives.
And she is casting doubt on the sincerity of the Liberal government's pledge to change the way Canadians elect their MPs.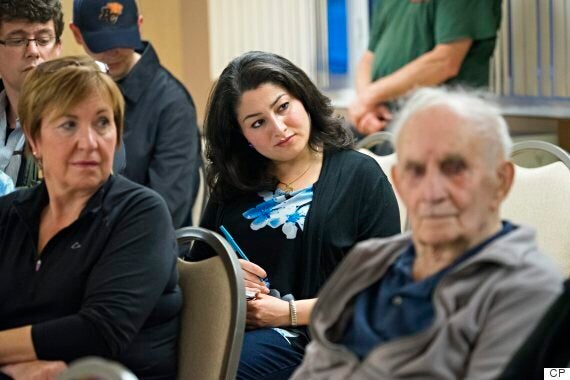 For several months now, the minister has been an invited guest at town halls across the country. She has held her own consultations from coast to coast to coast. She has followed -- I assume -- the work of the all-party committee that she struck with a mandate to study, consult and recommend a new voting system.
Overwhelmingly, the Canadians who showed up at these town halls and at the committee hearings (and I'm not suggesting that these individuals are necessarily representative of the country as a whole) mostly said one thing: they want MPs to be elected by a proportional system.
That is, they believe that if a political party obtains 40 per cent of the popular vote, that party's members of Parliament should have 40 per cent of the seats in the House of Commons.
Everybody, that is, except the minister.
Monsef wrote to the committee last week telling them: "Canadians have not expressed a consensus on a particular electoral system to replace the one we have now."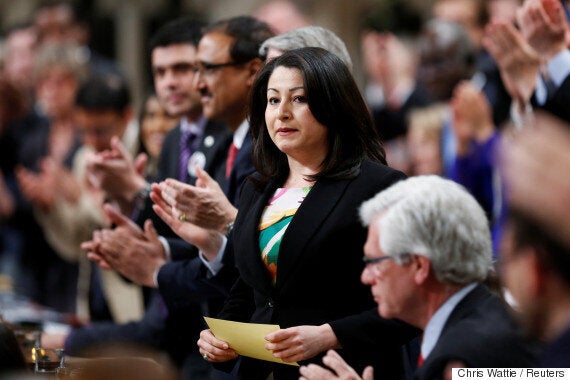 Monsef stated that while she had heard "the most passion" from advocates of proportional representation and first-past-the-post (the current system), she said: "I have not yet heard a consensus around one particular system over another."
What may be worse is that it comes from a minister who last month told a Victoria town hall that the prime minister has a preference for a new electoral system and that she too has a preference.
Yet, Monsef has no problem interfering now in the committee's work. She has essentially instructed the Liberal MPs who sit on that committee -- and who continue discussions this week with opposition colleagues on their upcoming report's recommendations -- that she wishes to see no consensus in their report. (The Grits, of course, do not need to listen to her).
This, after Monsef repeatedly said she respects the committee's work, suggested that she would like to see the all-party committee come to a consensus, and stated that if there were a unanimous report, it would be hard to ignore.
One cannot help but wonder why the minister decided to take this unusual step.
Was it because the NDP last week, emboldened by the recent result of a referendum in Prince Edward Island that called for new proportional system, agreed to the Conservatives' longstanding call for a referendum on any new voting method?
Was it because a consensus appears actually to be forming at the all-party committee?
Was it because a consensus is forming not around a ranked ballot -- which is what Prime Minister Justin Trudeau previously said he preferred -- but rather around the NDP and Green Party's preferred option of a proportional system as long as Canadians, in a referendum, say they want it?
In June, the minister gave the committee the task of recommending to the government the "best method of ensuring that any proposal has the full or broad support of Canadians."
"The government will not proceed without the broad support of Canadians," she said at the time and continues to repeat now.
Not liking the broad agreement that has emerged, Monsef, it seems, has now decided to consult a possibly wider spectrum of Canadians. Reports suggest that the Liberal government plans to send postcards to each household across the country asking people to engage online on the "values" they want to see reflected in their democracy.
Monsef provided very little detail of this plan in her letter to the committee. She confirmed reports already in the news media and stated that "this project has been planned for some time."
"The minister is giving herself a very long leash to propose a voting system that few may desire."
It is unclear whether Monsef will actually ask Canadians what new system they prefer or if they favour the status quo. (In fact, something quite different -- relating more to Canadians' values -- looks likely).
It is also unclear how transparent the result of this new consultation will be.
By focusing on the values Monsef says Canadians want, such as accountable local representation and greater voter participation, the minister is giving herself a very long leash to propose a voting system that few may desire.
Note how she doesn't suggest that one value Canadians want is for their vote to be better reflected in the overall composition of the House? That was a value Trudeau appeared to promise during the election campaign when he said: "We will make every vote count."
Last month, the prime minister hinted that he may have had a change of heart regarding reforms to the voting system. Canadians' desire for a new electoral system has waned since the Liberals are in power, he told Le Devoir.
Monsef has been saying since September that a consensus hasn't formed. One cannot help but wonder if she has been listening at all.
Replay electoral town hall with Maryam Monsef:
Follow HuffPost Canada Blogs on Facebook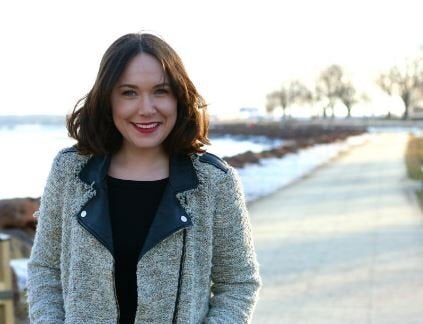 Young Canadians Working To Change How We Vote
Popular in the Community