This week, the House of Commons will debate the government's Arms Trade Treaty (ATT) bill, following a Liberal campaign promise that Canada would finally join the international accord that regulates the legal global trade in conventional weapons.
Liberal Members of Parliament will claim they're standing up for human rights and fixing Canada's flawed system that permits continuing sales of arms to countries like Saudi Arabia and the Philippines. Don't believe them.
Bill C-47, which in theory was designed to bring our country's arms export rules up to the standard of the ATT, doesn't actually do that. In reality, this bill is full of loopholes that would permit continued sales of arms to countries with terrible human rights records. Canadian and international experts agree: this bill must be withdrawn.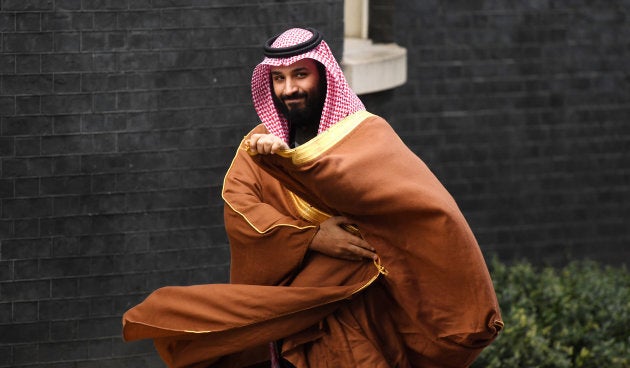 Canadians should be concerned given credible reports of misuse of Canadian weapons by countries with appalling records on human rights. With this bill, Justin Trudeau's government is ensuring many of the arms sales to these countries will continue, with no real improvements to transparency or accountability.
The most serious problem with this bill is the continued exclusion of Canadian military exports to the United States from arms export regulations. Over half of Canadian arms sales go to (and through) the U.S. without any need for export permits, thanks to a longstanding exemption agreed between the two countries. Canada does not track or report on these exports to the U.S., so Canadians have no information about where these arms and components, manufactured in Canada, end up in the world, or how they're used.
Even the human rights advisor to former foreign affairs minister Stéphane Dion came out against this bill last fall because of the U.S. exemption. And experts on arms control have been clear that the exemption of the US from Canada's arms export controls also contravenes the ATT. It gets worse: U.S. President Donald Trump significantly weakened arms export rules this year, which means Canadian arms going through the U.S. are even more likely to be exported on to countries with poor human rights records. The Liberals know this, of course, but still refuse to act.
Canadians have a right to know who we sell arms to, where these arms end up and how they're used
When bill C-47 hit the HoC Foreign Affairs Committee, I presented several amendments that were quickly rejected by the Liberals. When I asked for arms sales to the U.S. to be reported to Parliament annually, one Liberal MP told me, "It's very hard to report on something that isn't tracked." My response was clear: "It should be tracked." Canadians have a right to know who we sell arms to, where these arms end up and how they're used.
The bill has other problems, too, including the fact that it won't apply to two Canadian entities that broker arms deals: the Canadian Commercial Corporation (CCC) and the Department of National Defence.
Remember the helicopter deal to the Philippines that was cancelled a few months ago only after a public outcry? That deal was brokered by the CCC without any need for export permits from the Minister. Bill C-47 won't change any of that process, so similar deals are likely to go forward without Canadians ever knowing about them, and without any parliamentary, or even ministerial, oversight.
And, to come back to the problem that many Canadian weapons are sent through the U.S., there are alarming reports that the Canadian company that failed to sell helicopters to the Philippines a few months ago is now trying to send those same helicopters to Filipino president Rodrigo Duterte's government via the U.S., by taking advantage of loopholes in the system.
The Minister has also already admitted that she won't reassess any existing export permits if new information comes to light about human rights abuses. This means that even in the case of armoured vehicle exports to Saudi Arabia, where we've learned that Canadian weapons were used in crackdowns on dissidents, the Minister won't reassess permits. Once again, this contravenes the spirit and the letter of the ATT.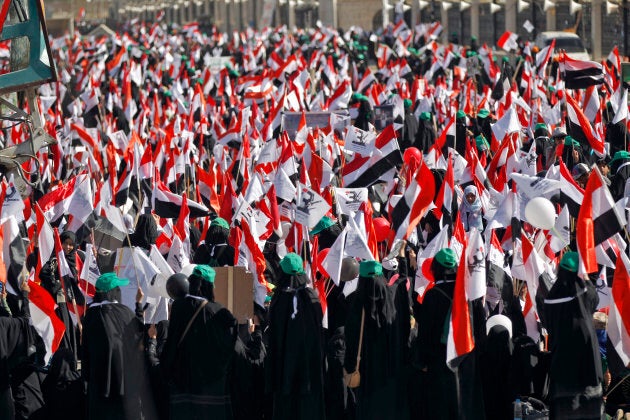 Let's be honest: we know why the Liberals won't fix this bill. For them, the economic benefits of selling weapons to countries like Saudi Arabia outweigh human rights. But there are ways to ensure good manufacturing jobs in regions like Southern Ontario without selling arms to human rights abusers.
We must remember this bill goes beyond arms sales to Saudi Arabia: this is about the future of Canadian arms exports in an immensely damaging global trade, a trade that must be regulated to the highest standard. Parliament has one chance to get this right. It's an immense failure of Trudeau's foreign policy to push this bill through parliament as-is, and a terrible hypocrisy to claim his government stands up for human rights when they're clearly doing just the opposite.
More from Hélène Laverdière:

I Am Ashamed Of The Liberals' Position On Nuclear Disarmament

Federal Budget 2017: Feminist Foreign Policy Needs More Than Rhetoric

When It Comes To Arms Exports, Canada Isn't 'Back'
Already, the Liberals have refused several NDP attempts to create Parliamentary oversight of Canadian arms exports. But these multiple failures in Bill C-47 go beyond issues of transparency. If this bill goes forward as-is, Canada risks ongoing and future complicity in some of the world's most devastating conflicts. And experts are concerned this bill may also risk weakening the entire treaty, by establishing such a low bar that other states may follow suit. How is that global leadership?
The NDP has always supported the ATT and we absolutely want Canada to accede to the treaty (and, by the way, the Nuclear Ban Treaty too, which the Liberals refuse to sign.) But not like this. The Liberals need to withdraw the bill.
As one Canadian, I say: not this bill. Not in my name.
Popular in the Community