OTTAWA — A controversial government survey designed to gauge public appetite on reforming the electoral system has concluded that two-thirds of Canadians are satisfied with this country's democracy.
The findings indicate, however, that while 17 per cent are "very satisfied" with the state of Canada's democracy, half the respondents are only "somewhat satisfied."
MyDemocracy.ca was launched on Dec. 5, 2016. Invitations to participate in the online survey were sent to 15 million Canadian households. Six weeks later, approximately 383,074 unique users had taken part in the poll, the survey's creator, Vox Pop Labs, said in a report released late Tuesday.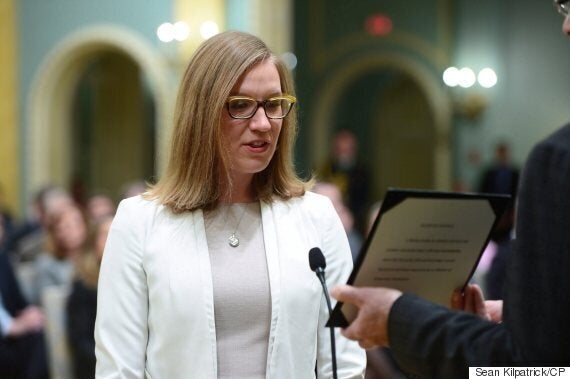 "Though satisfaction does not necessarily preclude a desire for reforming the electoral system, a majority of Canadians (67%) report being somewhat or very satisfied with the way democracy works in Canada," he stated.
The survey's responses could give the Trudeau government an excuse not to push forward with changes.
The online consultation was celebrated by former Democratic Institutions Minister Maryam Monsef as a way to consult directly with Canadians on the values they wanted to see reflected in a new electoral system. The Liberal party promised during the 2015 election campaign that it would be the last under the first-past-the-post, or winner-take-all, system. Liberal Leader Justin Trudeau pledged he would "make every vote count."
Since forming the government, however, the Grits have not shown as much enthusiasm for reform.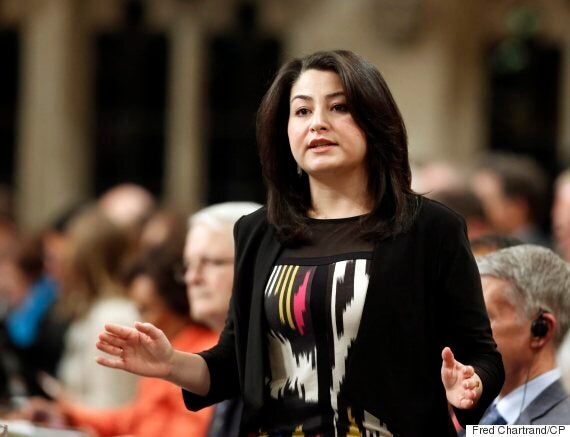 Critics panned the survey because it didn't ask Canadians what electoral system they would prefer, nor did it ask simple questions such as: "Do you believe a political party that obtains 30 per cent of the popular vote should have 30 per cent of the seats in the House of Commons?"
Van der Linden wrote in his report that many Canadians value different features associated with different types of electoral systems. For example, 58.6 per cent of respondents said having the ability to hold governments to account was important — a feature often associated with the first-past-the-post system, where lines of party accountability are clear.
At the same time, 55.7 per cent of respondents said collaborating with other parties should be a priority in Parliament — this is often a hallmark of legislatures with voting systems that are more proportional.
This could embolden advocates of proportional representation, such as the NDP and the Green party, which have long championed having more disparate voices in Parliament and, likely, more minority governments.
The government's survey found a "clear preference" for a Parliament that is more co-operative, where parties work together to develop policy and share responsibility, as long as it is clear who is ultimately responsible.
Seventy per cent of respondents preferred a government where several parties have to collectively agree before a decision is made rather than a government where one party governs and can make decisions on its own, the report said.
Monsef was shuffled out of the democratic institutions portfolio earlier this month. The new minister, Karina Gould, said Tuesday that she was grateful so many Canadians had participated in the process.
"We will carefully consider these findings as we move forward," she said in a statement.
Legislation promised for this spring
The Liberals promised during the campaign they would introduce legislation this spring so that changes could be enacted before the 2019 election.
A Commons committee dominated by opposition MPs recommended in December that the Liberals bring forward a new system of proportional representation. It also asked that Canadians be consulted n a national referendum on whether they preferred the proposed new system or the current first-past-the-post.
The Liberals on the committee, however, suggested the government should cool its heels and do nothing for the moment but take time to consult citizens before bringing in any potential changes.
The MyDemocracy.ca survey results revealed several interesting findings. Among them:
Canadians want a voting system that is easy to understand, where the ballot is not difficult to interpret;
Canadians are divided on whether special measures should be adopted to increase the representation of groups — such as women — who are currently under-represented in Parliament;
Canadians want members of Parliament to be less tied to party discipline and to have more autonomy to represent the interests of their constituents;
A slight majority of Canadians, 53 per cent, oppose mandatory voting;
A majority of Canadians support online voting but only if it doesn't increase security risks;
Two-thirds of Canadians, 66 per cent, oppose lowering the voting age.
More than 90 per cent of Canadians support placing limits on the length of a federal election campaign.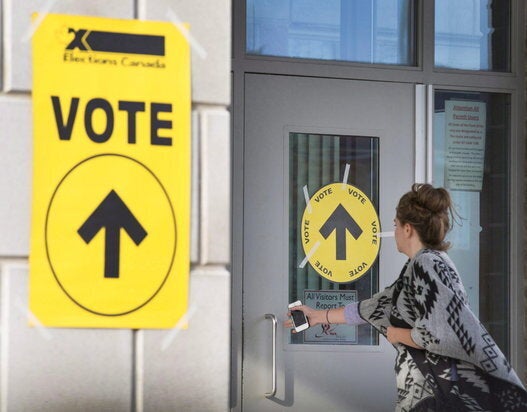 Voting Around The World