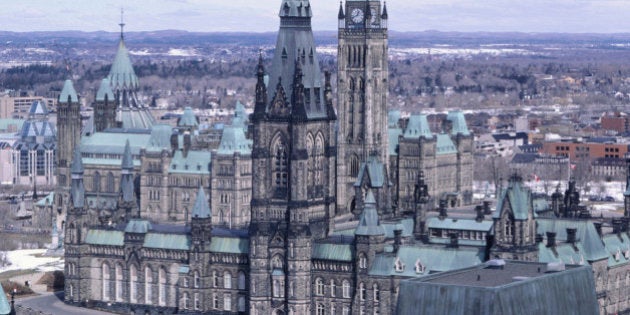 During the federal election campaign, the Liberals had promised a new, government-wide appointment process that is open and based on merit. They recently reaffirmed that promise and added that they will ensure gender parity and that indigenous peoples and minority groups are reflected in positions of leadership.
Nobody yet knows what this new government-wide process will look like. It is likely that even Liberal advisors assigned to this file do not fully know, and are frantically putting something together for Prime Minister Trudeau's feedback. Meanwhile, there are a few things we do know about the current process for Governor in Council (GiC) appointments, and we should ask some of the incisive questions below to help shape a more focused public discussion.
Promising a new process that is "open" is good politics. It implies that the process under the previous regime was secretive, and there is something to fix. But the truth is that the process is already open to a degree. The Privy Council Office runs a public appointments website that lists the vast majority of GiC appointment positions, with detailed information on what positions are vacant, how to qualify and where to apply.
Candidates who qualify based on publicly advertised selection criteria end up a short list, which is submitted for vetting by political staff, who then make ultimate recommendations to their Ministers. The only not-so-open part is these political recommendations, which have historically been treated as confidential, internal documents and not necessarily subject to the Access to Information Act under both Liberal and Conservative governments. Will the Liberals make these recommendations public? Is this the degree of openness to which they are committed?
Similarly, promising a new process "based on merit" implies that the current process is not. But it is in different ways for different positions. For example, to be considered for appointment as a member of the Social Security Tribunal (SST), a candidate must pass two difficult, customized exams and an interview administered by public servants. This level of rigour is appropriate for the SST, given that it is a quasi-judicial body, and decision-makers need to be proficient in law and possess technical knowledge. Running this selection process takes time and costs a lot of money. It is, however, necessary to weed out incapable candidates.
To be considered for appointment as a member of Social Sciences and Humanities Research Council (SSHRC), a candidate does not have to go through time consuming and costly exams. Instead, the leadership of the SSHRC with the support of expert staff assesses the candidate, and provides either a thumbs up or down to the Minister in charge. This is deemed sufficient in most cases because they intimately know the field and, therefore, are able to assess the candidate more effectively than any standardized exam.
In short, different appointments processes are in place for different bodies. Imposing a one size fits all, government-wide process for all GiC appointments could be counterproductive. If the new process is something like passing the Public Service Entrance Exam, it could lower standards of qualification, and render the process less merit-based in the case of the SST, and other bodies that require far more rigorous examinations. On the other hand, it could create unnecessary, cumbersome and costly steps for some positions in the case of SSHRC, and other bodies where an assessment by the leadership may be sufficient. Will the Liberals ensure that the new government-wide process is nuanced and flexible to accommodate for different needs of different bodies?
On the issue of gender parity, putting aside the question of whether or not this is good policy or sexist, the Liberals should clarify their plan. Excluding Senate, Judicial, Ambassadorial and Consular appointments, there are approximately 1,450 GiC positions.
Some basic questions should be asked. First, how many of these positions are currently filled, and what is the percentage of women? When will gender parity be achieved? Liberals will face difficulty in attracting women to these positions, in part because there are still more men than women in leadership roles outside of government, but also because of stringent conflict of interest rules that deter a lot of both good men and women. So, will the overhaul include reforms to these rules? Another question is whether or not the Liberals intend to extend gender parity to non-GiC Ministerial appointments, such as Honourary Colonels in the Canadian Armed Forces (CAF). While Honourary Colonels are not GiC appointees, they are leaders in our communities and the CAF.
Finally, the Liberals promised to "build a government as diverse as Canada" and ensure that "Indigenous peoples and minority groups are reflected in positions of leadership." Roughly twenty percent of Canada's population are visible minorities, and four per cent are Aboriginals.
Does the promise to build a government as diverse as Canada mean that the Liberals intend to increase the number of GiC appointees belonging to these groups to match their national percentages? If so, how will they achieve this, through an affirmative action style appointment process? Whatever the case, they have a lot of work to do. According to a manual analysis of all the GiC appointees, only about eight per cent of GiC appointees are estimated to be visible minorities, and just over one per cent Aboriginals.