OTTAWA — The Liberals found themselves in the hot seat Tuesday after International Development Minister Marie-Claude Bibeau acknowledged last week that Canadian humanitarian aid could help enemy combatants.
Karina Gould, a rookie MP from Burlington, Ont., and parliamentary secretary to the international development minister, was peppered with questions by Conservative MPs lambasting the Grits over comments Bibeau made to The Huffington Post Canada in a SiriusXM interview.
When asked whether Canadian humanitarian could help combatants on both sides of the conflict, Bibeau said: "Yes."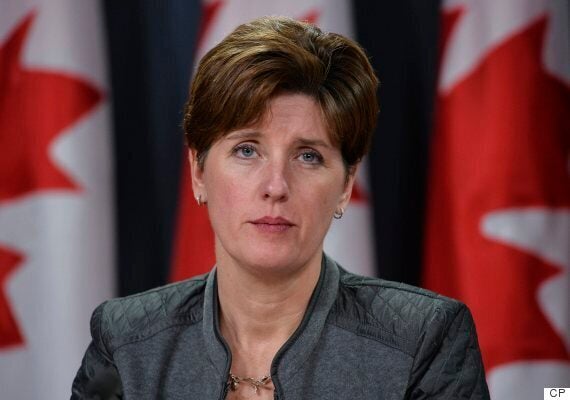 Minister of International Development and La Francophonie Marie-Claude Bibeau speaks to media during a press conference in Ottawa on Monday. (Photo: Matthew Usherwood/Canadian Press)
Humanitarian organizations give services to "whoever needs help," Bibeau said during the "Everything Is Political" show, adding that the government would respect principles of neutrality and impartiality in aid delivery.
"Obviously, we will not get involved in any way in this once we have given money to an organization. They give food and services to the people in need, no matter where they decided to go."
In the Commons, several Conservative MPs suggested that permitting such treatment would be an outrage. Could the minister, they asked, confirm that no Canadian aid would go to support jihadi terrorists? That no ISIS fighters would benefit from Canadian generosity?
"On one hand, these terrorists want to harm us. On the other hand, this Liberal government turns a blind eye to them benefitting from our aid dollars," Calgary Tory Deepak Obhrai declared. "Why?"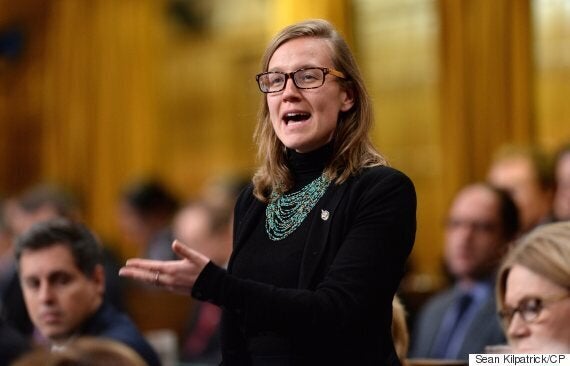 Liberal MP Karina Gould responds to a question in the House of Commons Tuesday. (Photo: Sean Kilpatrick/CP)
Gould was unfazed. "It appears, it needs repeating," she said, that humanitarian assistance is provided to partners in a neutral, impartial fashion to aid civilians in the midst of conflict.
"This is the same policy that our government, that the previous government and governments before it, in Canada has had."
The Liberal government is only respecting the Geneva conventions — international agreements that allow for aid to be delivered impartially — something the previous Conservative government also did, Gould said.
"I would like to ask the previous government if they can confirm that none of their humanitarian assistance went to ISIS?," she asked. "The fact of the matter is … humanitarian assistance goes towards those in need. We do not discriminate. We send it to our humanitarian partners so they can work effectively in the region."
"I would like to ask the previous government if they can confirm that none of their humanitarian assistance went to ISIS?"
Stephen Cornish, the executive director of Médecins Sans Frontières (MSF, Doctors Without Borders), said that, while his group does not accept any government funding for its work in "active open conflicts" precisely to remain independent, he was pleased to see Bibeau speak so forcefully about impartiality and neutrality.
Questions about United Nations Relief and Works Agency funding
The Liberals were also questioned Tuesday about their willingness to reconsider funding the United Nations Relief and Works Agency for Palestinian refugees (UNRWA).
Interim Conservative Leader Rona Ambrose said Hamas, a listed terrorist group, had used UNRWA schools and hospitals in Gaza to store rockets and weapons designed to kill Israelis — and some UNRWA staff had been fired after inciting anti-Semitic violence.
"Yet," she said, "the prime minister has planned $15 million in new funding for UNRWA."
Conservative MP Peter Kent, who represents a heavily Jewish riding, told the House of Commons that B'nai Brith and the Friends of Simon Wiesenthal Center For Holocaust Studies opposed any new funding for UNRWA. He suggested that providing funds to the organization would be the equivalent of handing it over to "terrorists."
Gould, who is also Jewish on her father's side, told Kent that UNRWA received most of its funds from the United States and other countries such as Britain.
"The honourable member seems to have forgotten that in 2012 it was the Conservative government that provided $15 million in funding in response to UNRWA's request for emergency funding," she said. "Our government has not yet taken a decision. We are considering all options for how we can best assist those in the region."
Prime Minister Justin Trudeau said the Liberals are looking at "different ways of engaging" and supporting the "good work" of the UN. "We will, of course, look at all the various things that the past government cancelled for political reasons," he said.
Over the weekend, Bibeau told CTV's "Question Period" that the government had opened a "channel of communication" — with whom she didn't say — and was discussing UNRWA funding.
"We're evaluating the situation. And the decision will be taken shortly," she said.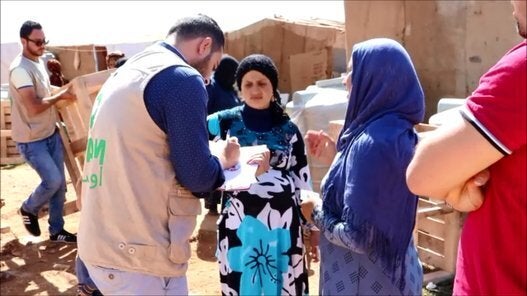 Oxfam Aid Work For Syrian Refugees
Popular in the Community