OTTAWA — Liberal MPs ignored the opposition's concerns Wednesday and voted in Mario Dion as the new ethics commissioner for a seven-year term.
Questions from New Democrats about Dion's nomination dogged Prime Minister Justin Trudeau in question period. The prime minister defended a nomination process opposition MPs say was secretive and partisan.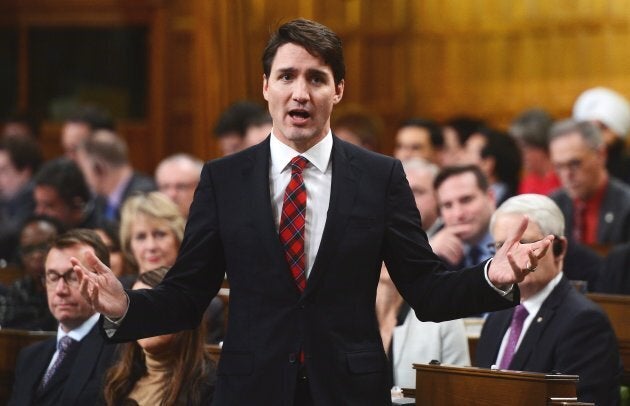 "The watchdogs don't work for Liberals. They work for all of Parliament and we represent all Canadians," said NDP MP Murray Rankin.
Trudeau brushed off accusations the government failed to properly consult with opposition leaders, saying the selection committee did its due diligence to "arrive at the right choices" for new watchdogs.
The political zeal of prime minister's response didn't please NDP MP Nathan Cullen, who suggested that Liberals are operating on a double standard when it comes to ethics.
The prime minister said the government asked the opposition for help with names, suggestions and proposals "months ago" to fill two watchdog vacancies — lobbying and official languages. Trudeau did not say if the government did the same when compiling a list of candidates for the ethics commissioner role.
With the chamber on the cusp of holiday break, Trudeau took a shot at the opposition saying, "You can't help but feel bad" for them. He said job creation numbers and a growing economy are evidence of "positive outcomes" that leave the opposition "with nothing to do but fling accusations and throw mud."
Earlier, NDP Leader Jagmeet Singh said he was disappointed by Dion's reluctance to promise the House of Commons' ethics committee that he would complete two investigations that involve the prime minister and finance minister.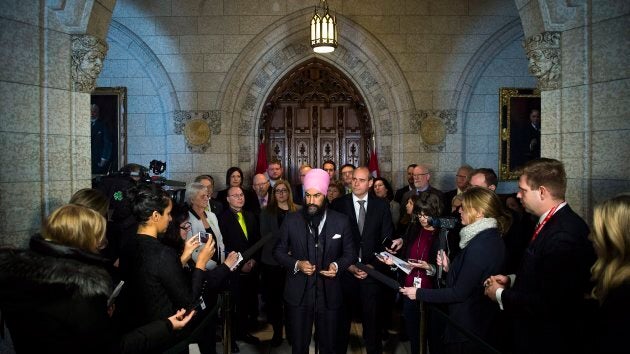 Singh said Dion's nomination resulted from a process that isn't transparent or non-partisan. He suggested the nomination was more political than democratic.
"That opens up the question that Canadians are now going to ask whether the government it making this appointment on purpose to squash any further investigation," he said.
Dion's nomination was met with scrutiny on Tuesday when he appeared before a committee hearing to face questions about his qualification to be the next ethics commissioner.
He offered a summary of his 35-year career in the public service, noting an 18-year stint at the department of justice, as well as a four-year term as public sector integrity commissioner between 2011 and 2014.
Dion faced a barrage of questions from opposition MPs Peter Kent and Nathan Cullen, who were most critical over his potential efficacy as the new ethics commissioner.
Kent opened his remarks with a jab at the Liberal government, saying Dion must be anticipating "a very busy time" because there could be "much to investigate."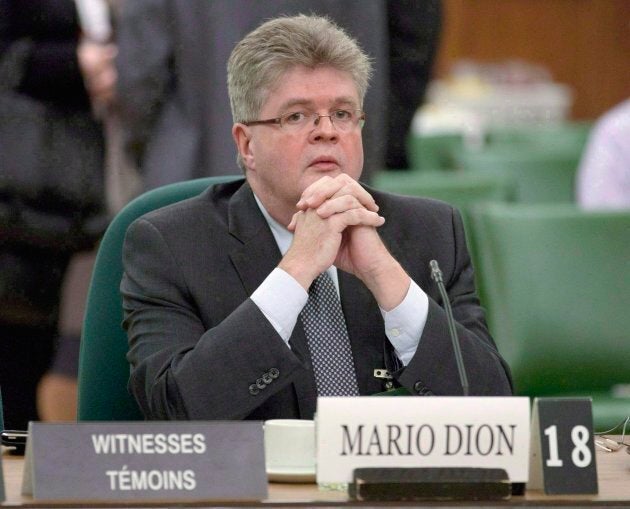 Kent asked Dion if he could reassure the committee that two high-profile investigations — one looking into the prime minister's vacation to the Aga Khan's private island in the Bahamas; the other reviewing how new pension legislation could have affected the finance minister's family company — would continue if he is appointed as the next ethics commissioner.
Dion said he would consider the files as one of his "top priorities," but stopped short of promising if he would complete the investigations, both initiated by outgoing ethics commissioner Mary Dawson whose current term ends Jan. 8, 2018.
Kent asked Dion to talk about "a couple of black marks" linked to his record.
In 2014, Auditor General Michael Ferguson tabled a report that criticized Dion's office for "gross mismanagement" of two files related to a whistleblower during his performance as public sector integrity commissioner.
The government was forced to extend its deadline to search for a new ethics watchdog, saying there wasn't a "pool of qualified candidates" for the job.
Despite raising a suite of concerns during the hearing, Kent told reporters that he intends to vote to confirm Dion's nomination as ethics commissioner.
We were given notice just last last week from the government and here you are today with Parliament, perhaps, closing tomorrow.Nathan Cullen, vice-chair of standing ethics committee
Dion said he decided to apply for the role in late-summer. In mid-November, the government called him in for an interview. That hour-long interview took place three weeks ago, he explained to the committee.
One of the main concerns over the government's decision to nominate Dion is over its failure to consult with opposition party leaders, as required in the Parliament of Canada Act.
"We were given notice just last last week from the government and here you are today with Parliament, perhaps, closing tomorrow," Cullen said.
Dion was grilled by Cullen over an email he sent in 2011 when he was the interim public sector integrity commissioner.
In the email, Dion gave a heads up to a Privy Council Office official to brief former clerk Wayne Wouters about an issue that may come up in a committee inquiry.
"I will be pleased to provide details to a PCO officer to ensure Wayne is not blind-sided," Dion wrote in the Feb. 2, 2011 email. Cullen asked Dion if he regretted the email.
Dion responded by saying he has no recollection of what the subject was about. "I must have written hundreds of thousands of emails," he said.
"Do you see my concern?" Cullen said. "That as an integrity commissioner if you're giving somebody who might be falling under investigation a heads up so that they're not blindsided, would fall completely outside of your purview to do."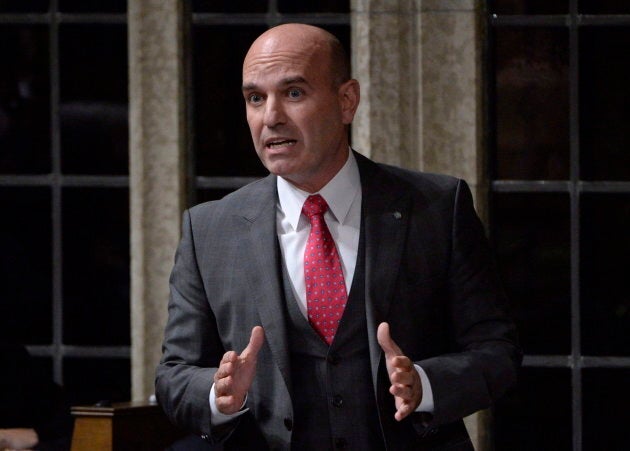 Dion added more context moments later, telling Cullen, "The wording of the email that you just read would indicate that Mr. Wouters was not the subject, it was somebody else... it was not about Wayne, it was about somebody else that reports to Wayne."
In his explanation, he also hedged that his memory is still unclear about details.
The email was an opportunity to "give the clerk a chance to organize and respond," Dion said. "But I don't recall who it was or what it was."
Conacher: Liberals have 'jumped the shark' with Dion nomination
Democracy Watch, an Ottawa-based political accountability watchdog, called the selection a "secretive, PMO-controlled, partisan process."
Duff Conacher of Democracy Watch said it's "outrageous" that the government nominated someone with a "clear unethical record" to the role as ethics watchdog.
He referred to the process in how Ontario makes judicial appointments as a "world-leading model." In that process, selection committee members — a majority of whom appointed by non-governmental organizations — compile a merit-based public list for cabinet to choose from.
The selection committee tasked with finding an ethics commissioner nominee was stacked with members of the Privy Council Office and Treasury Board, including Government House Leader Bardish Chagger's chief of staff.
"I think the Liberals have jumped the shark with this appointment," Conacher told HuffPost Canada.
Confidence low over Liberal watchdog appointments
Dion replaces Mary Dawson, the first conflict of interest and ethics commissioner, who had her term extended three times as the Liberals sought a replacement. Trudeau who is personally under investigation by Dawson for his Bahamian vacation, excused himself from the process as well as his senior staff handing over the choice of the new commissioner to the government house leader.
The Liberals also extended the term of the lobbying commissioner, Karen Shepherd, three times, only nominating a new individual, Nancy Bélanger, less than two weeks ago.
At the time, Trudeau also appointed a new official languages commissioner, Raymond Théberge to replace Graham Fraser who retired last December.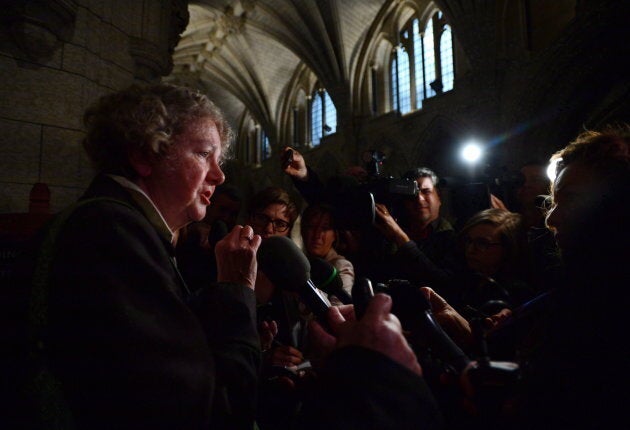 Earlier this year, the Grits had sought to replace Fraser with Ontario MPP and Liberal cabinet minister Madeleine Meilleur.
Meilleur is a big Liberal donor who had cut a cheque to Trudeau's leadership campaign, but it was her comments to parliamentarians that sunk her nomination.
Under questioning from MPs and senators, Meilleur acknowledged that she had spoken to Trudeau's chief of staff, Katie Telford, and his principal secretary, Gerald Butts — two people she knew well from their days at Queen's Park — about possible employment.
She had originally wanted to be a senator but said she quickly found out that nobody wanted to appoint former politicians to an institution Trudeau was trying to turn non-partisan. The Prime Minister's Office insisted that none of the conversations dealt with the commissioner's position specifically. But seemingly unsure her appointment would be approved by the Senate, Meilleur declined the nomination in early June.
There are still several parliamentary watchdog positions — well-paid lengthy tenured jobs tasked with keeping the government, and, or, parliamentarians accountable — that have yet to be filled.
Information Commissioner, Suzanne Legault had her term extended by six months in June. Her replacement has not been named.
The Chief Electoral Officer, the person charged with running the next election in 20 months, has yet to be appointed. The outgoing head, Marc Mayrand, retired a year ago.
With files from the Canadian Press
Popular in the Community