OTTAWA — The Liberals may be backing away from an election promise to bring back door-to-door mail delivery.
Prime Minister Justin Trudeau told the Commons Monday that the Liberals have imposed a moratorium on the installation of community mailboxes and will work to "ensure that Canadians have the services they need."
Public Works Minister Judy Foote said that door-to-door delivery will continue for people who have not yet been issued a super mailbox, but she left the door open to the possibility that Canadians who have already lost door-to-door delivery would not get it back.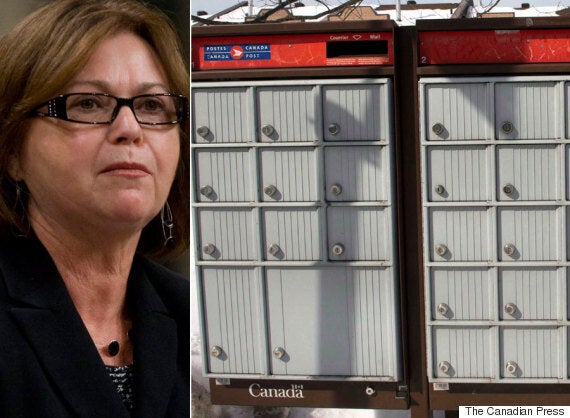 Judy Foote, and a community mailbox in Montreal. (Photo: The Canadian Press)
"We are going to have a complete review of Canada Post and it will determine the next steps," Foote said during question period.
Her spokeswoman, Annie Trépanier, told The Huffington Post Canada: "All options are on the table."
During the election, the Liberals promised to "save" home mail delivery.
"By ending door-to-door mail delivery, Stephen Harper is asking Canadians to pay more for less service. That is unacceptable," the Liberals' platform stated.
"We will stop Stephen Harper's plan to end door-to-door mail delivery in Canada and undertake a new review of Canada Post to make sure that it provides high quality service at a reasonable price to Canadians, no matter where they live."
The NDP and the Greens also campaigned to "restore" door-to-door mail delivery. The NDP and the Liberals asserted during the election that bringing back home delivery would not cost taxpayers any money and could be absorbed by Canada Post. Liberal MP John McCallum and NDP MP Guy Caron noted the Crown corporation had posted a budget surplus in 2014.
"We are going to have a complete review of Canada Post and it will determine the next steps."
The postal agency argued in 2013 that its business model was not financially viable. It began to convert one third of the five million households who received door-to-door mail delivery to a community mailbox system. By Oct. 15, approximately 850,000 addresses had been converted to community mailboxes. Canada Post said the move would save $80 million annually.
On Oct. 26, after the election, Canada Post announced it had temporarily suspended its program to convert door-to-door mail delivery into community mailboxes.
The Crown corporation said the move meant that approximately 460,000 households that were expected to get super mailboxes would get to keep their current service. But those Canadians living in neighbourhoods where the conversion process was complete would still have to collect their mail and parcels at the community mailboxes.
Home delivery for the holidays, union urges
Canadian Union of Postal Workers called on the Liberals to bring back home delivery in time for Christmas.
The community mailboxes are freezing shut, just as winter is beginning, union president Mike Palecek said in a press release.
"It's not too late to bring back our home delivery for the holidays," Palecek said. "The longer we wait to restore door-to-door, the more difficult it will be."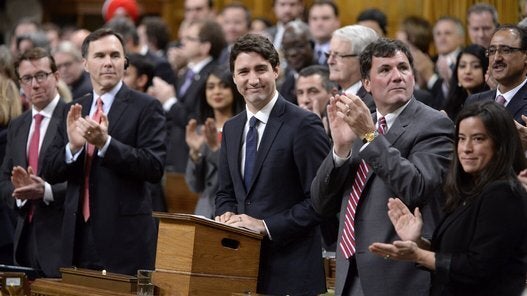 Canada's Parliament Returns
Popular in the Community