"Well, that escalated quickly."
That's how Vice News' parliamentary reporter Justin Ling characterized a heated exchange in Question Period on Thursday, in which Immigration Minister Chris Alexander accused the Liberals of being a "racist party."
In the interview, Alexander talked about the government's controversial ban on face-coverings during citizenship ceremonies, often referred to as the "niqab ban." He defended the policy, saying it's about following the rules around the oath of citizenship.
"People take pride in that. They don't want their co-citizens to be terrorists," he told the website. "They don't want people to become citizens who haven't respected the rules."
It triggered the following debate, which later spilled out on to social media:
Hon. John McCallum (Markham—Unionville, Lib.): "Mr. Speaker, it is the most predictable thing in Canadian politics. Someone says 'Muslim' and a Conservative minister says 'terrorist.' Yesterday, when asked about rising hate crimes against Muslims, the Minister of Public Safety felt obliged to talk about terrorists. We also saw yesterday that the Minister of Citizenship and Immigration assumes all Muslim women who wear the veil are terrorists, unless proven otherwise. This is simply unacceptable, so will he apologize to all Muslim Canadians?"

Hon. Chris Alexander (Minister of Citizenship and Immigration, CPC): "Mr. Speaker, that is, of course, not what I said and if the honourable member wishes to repeat those remarks outside of this chamber, we will have a reckoning with him on the facts of this matter. The real question is why will the Liberal Party not tell the truth about its sorry record on immigration over decades and its inability, unwillingness to do anything to face up to the real threat of terrorism in this day and age? Liberals have done nothing to strengthen our measures to revoke terrorism, to cancel passports, to take action against ISIL."

Hon. John McCallum (Markham—Unionville, Lib.): "Mr. Speaker, it is obvious from the minister's previous statement that he equates terrorism with niqabs. When only Muslims face a rise in hate crimes, it is obvious the government's toxic anti-Muslim rhetoric is a part of the problem. As when he talks about terrorist plots in mosques, this is the only Prime Minister in my lifetime who sinks to attack a whole community for political gain. Will he at least apologize to Muslim Canadians?"

Hon. Chris Alexander (Minister of Citizenship and Immigration, CPC): "Mr. Speaker, those are the most outrageous, untruths I have yet to hear in this place. This is the only party in this Parliament that is taking action to protect Muslims and other Canadians from the threat of terrorism. I would invite that member to apologize for decades of racism by his party under Mackenzie King, blocking South Asians from coming to this country, blocking East Asians from coming to this country, blocking Caribbeans from coming to this country. The injustice of backlogs under the Trudeau regime and the Chrétien era, it is that party that has been the racist party in this Parliament over decades."
Alexander later tweeted that McCallum and the Liberal Party had deliberately defamed him and said he was waiting for an apology.
Ling agreed that McCallum did not reflect Alexander's remarks correctly.
King, who served three terms as prime minister between 1921 and 1948, expressed opinions on immigration that have been a source of controversy for decades.
In 1908, while serving as deputy minister of labour, he embarked on a mission to England to talk about immigration to Canada from the "Orient" and India.
"That Canada should desire to restrict immigration from the Orient is regarded as natural; that Canada should remain a white man's country is believed to be not only desirable for economic and social reasons, but highly necessary on political and national grounds."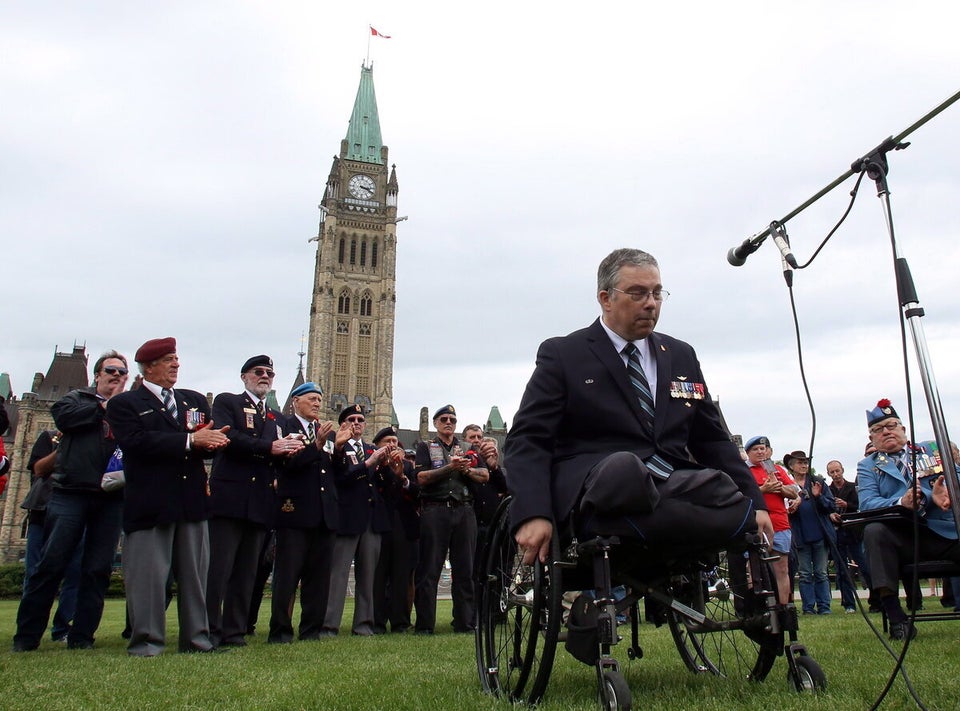 11 Things We Won't Forget About The Spring Sitting Of Parliament