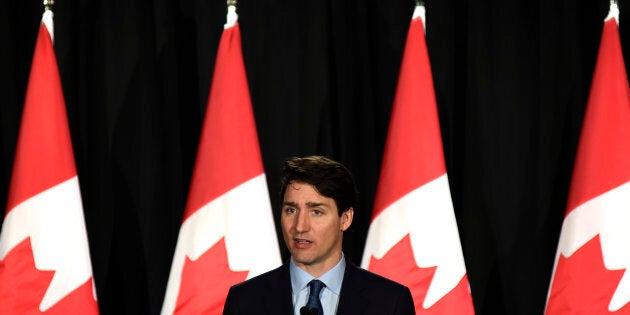 OTTAWA — Liberals from across the country are headed to Halifax this week for the party's biannual national convention, and one of the issues up for debate is the decriminalization of consensual sex work and sex trade.
"This is not an issue that politicians want to touch," Kerry Porth, a board member with Vancouver-based Pivot Legal Society, told HuffPost Canada. "It's a very disappointing time for sex workers in Canada. They're feeling very demoralized."
The resolution arrives at convention four years after the Supreme Court of Canada's landmark Bedford decision, which struck down the country's prostitution laws after they were found to be in violation of sex workers' rights.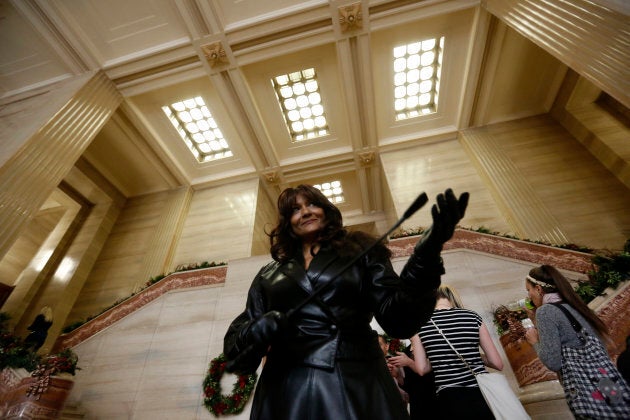 Amendments were made to the Criminal Code by the former Conservative government the following year to respond to the ruling. But according to the Young Liberals, who put forward the resolution, it actually "creates a climate that makes sex workers unlikely to work with the police and be involved with more serious crimes."
The reworked laws don't protect sex workers, the resolution argues, it "pushes them to work underground and in dangerous conditions."
Porth, a former sex worker, agrees. She is currently working with Pivot on a feasibility study of launching another court challenge to change the country's laws, again, around sex work. She called the amendments made four years ago "really damaging."
Another Charter challenge could take 10 years
One example of a change made by the Conservatives, in response to the Bedford decision, is the introduction of a ban on ads for sexual services. On the surface level, the Bill C-36 provision appeared to be a way to cut access and curtail demand in hopes of reducing the number sex workers.
But advocates say the provision was short-sighted and took away a sex worker's option to safely work indoors. It's one of several continued violations, they argue, to sex workers' Charter rights of life, liberty and security.
The Liberals stood firmly against Bill C-36. A statement from the party at the time noted "serious concerns" with the Conservative legislation, saying it "fails to adequately protect the health and safety of vulnerable people, particularly women."
Porth said the effect of the new laws has been a disappointing turn of events. A Charter challenge can take seven to 10 years "and it's really hard on the sex workers who appear as plaintiffs."
Youth wing fulfilling role to challenge status quo
Even if the Young Liberals' proposal to decriminalize consensual sex work and the sex trade is approved by the majority of delegates on Saturday, there are no rules requiring Prime Minister Justin Trudeau's government to adopt the policy.
The party was previously slated to debate the topic of legalizing prostitution in 2014, but it was withdrawn before convention after its supporters admitted it needed more work.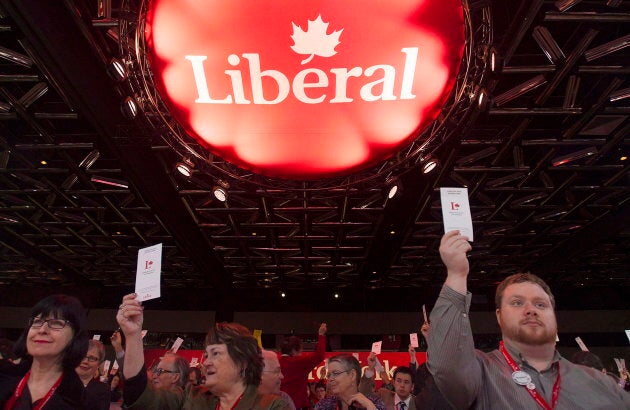 This weekend's resolution is among 30 slated for discussion — and is one of two ideas championed by the party's youth wing that stands to be debated by delegates.
Porth is heartened that young people feel strongly about the issue and want to see injustice addressed. Young people always seem to be the ones to "pull the morality out of this issue" more than adults, she said. But she remains skeptical.
"I'm not sure how much power Young Liberals have."
Young Liberals do have the opportunity, if the process allows, to make significant change.Mira Ahmad, president of Young Liberals of Canada
Mira Ahmad, president of the Young Liberals of Canada, said the resolution to decriminalize sex work is an example of the youth caucus' role in pushing for progressive change.
"Young Liberals do have the opportunity, if the process allows, to make significant change. And I think this process definitely allowed for that," she said.
Ahmad noted that legislation to legalize marijuana had its origins in a resolution written by a young Liberal in British Columbia.
"We, as young people, like to push for progressive issues and challenges, sometimes, the party's status quo thinking."
Now, with legislation slated to make marijuana legal puffing full steam ahead, Porth said the Liberals need to make good on pledges they made during the election campaign to support the decriminalization of sex work.
"You know, people's ability to smoke pot freely — [is] not a huge priority for me," Porth said.
"I think sex workers are getting a bit tired of waiting, and a bit tired of paying with their lives."
Popular in the Community