OTTAWA — The Liberal government is preparing to expand the voting rights of non-resident Canadians, The Huffington Post Canada has learned.
Canadians who have lived abroad for more than five years are essentially banned from casting a ballot right now. They cannot receive a special mail-in ballot, and although they can technically come to Canada vote in person, they have a near impossible task of proving residency here.
Two sources told HuffPost that Democratic Institutions Minister Maryam Monsef is looking at tabling legislation that would give expatriate Canadians the right to vote by special ballot no matter how long they have been away.
The Supreme Court is scheduled to hear a case in February involving two Canadians who live in the United States and want to vote. Jamie Duong and Gillian Frank first challenged the law in an Ontario court and won in 2014, placing an estimated 1.4 million Canadians back on the voter rolls, but the Conservative government successfully appealed the ruling before last year's election.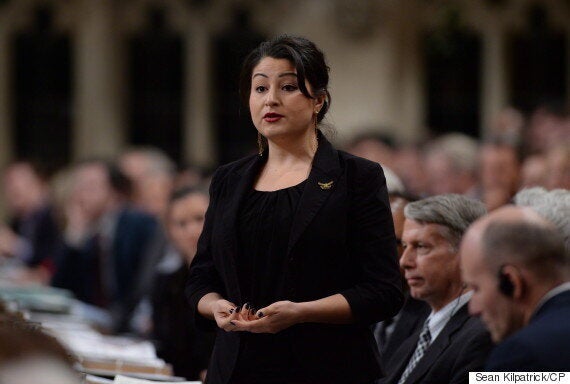 In a statement last month, Monsef announced that the federal government had filed a memorandum of argument defending the current restrictions on non-resident Canadian citizens — a move that angered many expats who felt the Liberals were betraying their campaign commitment.
During the 2015 election, the party told the Canadian Expat Association: "We believe that all Canadians should have a right to vote, no matter where they live, and we are committed to ensuring this is the case."
In her October statement, Monsef signalled that legislation would be introduced before the end of the year that would "meet the needs of highly mobile Canadian citizens who live in today's increasingly interconnected world" but she did not elaborate.
'I don't see how you can take off our rights'
Greg Clark, a retired drama teacher from Alberta who recently moved to Arizona with his wife, a dual U.S.-Canadian citizen, praised the news. His wife spent 40 years living in Canada and was always allowed to cast a ballot in U.S. elections, Clark told HuffPost.
"I don't see how you can take off our rights," he said. The only justification he could understand, he said, was that he wasn't paying taxes and therefore he couldn't vote.
"I'm 68 years old. It just sounds really unfair…. The United States doesn't do that, if you're a citizen you can vote, no matter where you live. But not Canada. It just sounds so un-Canadian," Clark said.
The United States allows expats to vote, but their worldwide income is also subject to U.S. income tax.
"It shouldn't be up to the government to give or take away our right to vote."
In an interview, Frank, one of the two men who initiated the case, called the impending changes "fantastic."
But he urged the federal government to stop fighting his court case so that the rights of expats could be made permanent and not subject to the whims of future governments.
"It shouldn't be up to the government to give or take away our right to vote. I think it should be a permanent feature … guaranteed by the court," he said.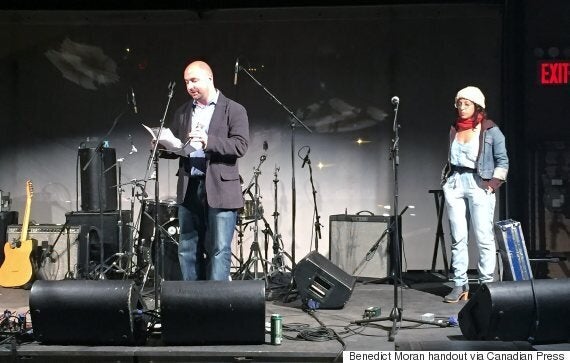 After the 2006 election, for example, Elections Canada restricted the right of expats to vote by no longer allowing those who visit Canada to restart the five-year clock.
Melanie Wise, a spokesperson with Elections Canada, explained then that the agency had reviewed the parliamentary debate and found MPs intended that there be a five-year limit.
"We clarified that the five-year period begins from the date the elector leaves Canada to live abroad and remains in effect until the date the elector returns to Canada to reside. Merely visiting Canada does not constitute "returning to reside,'" she wrote in an email.
Frank said the agency's decision purged thousands of people from the voting rolls, although the agency could not confirm a precise number.
Many countries have voting restrictions for non-residents
Giving expats the right to vote no matter how long they have been away is bound to be controversial.
Two years ago, when the Conservatives attempted to introduce Bill C-50, the Citizen Voting Act, very restrictive legislation designed to make it onerous for expatriates to vote, the Tories noted that "many like-minded democracies place restrictions on voting by non-residents."
In Germany, non-residents can vote only if they have lived abroad for fewer than 25 years. In the Britain, the limit is 15 years; in Australia, it's six years; in New Zealand, three. In Ireland, the Conservative government noted at the time, expats cannot vote at all.
"In other words, Canada generally has more generous enfranchisement than similar democracies," the Tories stated.
"I think the act of citizenship gives you the right to vote. I don't think we should have second-class citizens."
Frank believes there should be no limit on the right of non-residents to vote.
"I think the act of citizenship gives you the right to vote. I don't think we should have second-class citizens. I don't think we should divide up citizens. I think that Canadians who care to learn who is running, who request a ballot, who fill it in, who send it in … that act alone establishes their connection to the democracy and reaffirms their commitment and participation to it," he said.
There are lots of Canadians who live highly mobile lives, who live part time in Canada or in proximity to the country, who continue to return, who continue to maintain property, who continue to pay taxes and who hope one day to return and who shouldn't be disenfranchised, he added.
"The mark of citizenship is citizenship, it is not chronology or duration of time away," he said. "We can't subdivide, because that is potentially arbitrary and punitive."
Monsef exploring where expats should vote
Monsef's office has also been discussing where expats should be allowed to vote. Former democratic reform minister Pierre Poilievre raised the spectre that expats could shop around for ridings, deciding where to cast a ballot in places that could help swing races.
The law does not, however, allow expats to choose a new riding at every election. Once non-residents have registered a Canadian residency, they may vote in only that riding until they return permanently to Canada.
Monsef is also expected to introduce legislation before year's end to update the Tories' controversial Fair Elections Act. The Grits intend to expand the mandate of the chief electoral officer so the office can better inform Canadians not only how and when to vote but why it is important to vote. Monsef also intends to change the identification requirements to allow those without ID to vote. The Tories had scrapped the use of vouching and the use of voter cards as proof of address.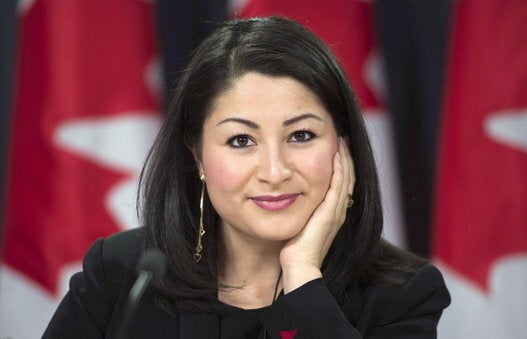 Maryam Monsef, Democratic Institutions Minister