At New York Fashion Week on Tuesday, Libertine presented a collection full of crystal embellished designs with a surrealist punk edge that was bound for misfit greatness.
But as much as we loved the gorgeous coats and capes sported on the runway, it was the nails that caught our attention.
And for good reason. Why? Because they had fur on them.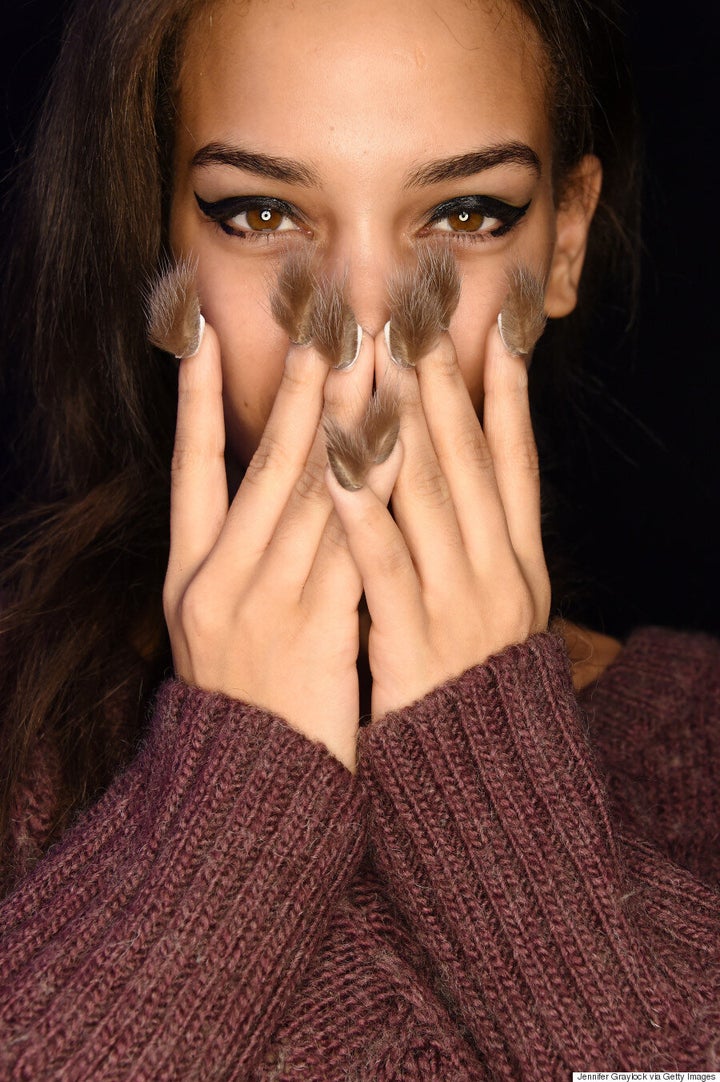 We know. Weird. But kind of cool?
To get the furry look, Jan Arnold, style director and co-founder of CND nail polish, painted each nail with Vinylux Weekly Polish in the shades of "Rubble" and "Cream Puff." Then, things got wild when the brown and white faux fur was added on to each nail using a Super Shiney High-Gloss Top Coat.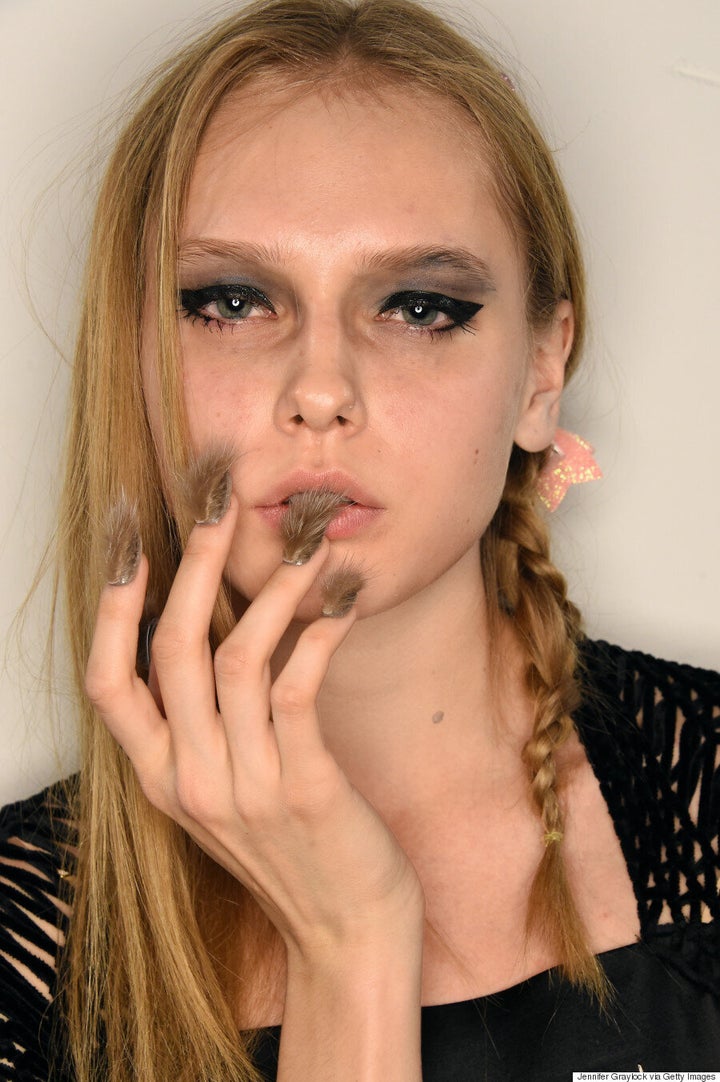 "This is now our fourth season partnering with Libertine's Johnson Hartig and our synergies are intuitive and based in an artists' understanding of design and fashion," Arnold tells Modern Salon. "Johnson shares his extraordinary vision and we're right there with him! "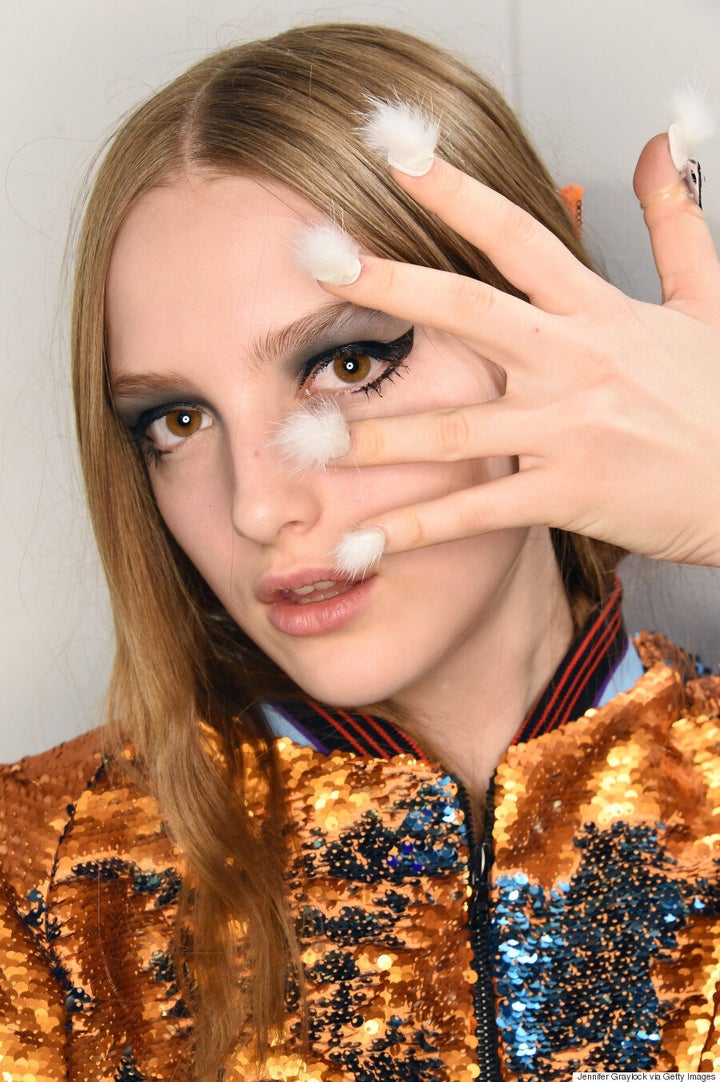 The fuzzy designs weren't the only wild nails to hit Johnson Hartig runway. Hand-crafted embellished designs were also adorned by the models. According to Modern Salon, the 180 beaded eye nail designs took 200 hours of production and we finished off with 60 LED-lit Swarovski crystal pupils.