Being an adult is hard work. Being an adult who manages his or her their time wisely is even harder. But the good news is that there are ways to make this whole life thing easier.
Prepping a daily to-do list ahead of time, staying focused on priorities and knowing what hours in the day you're most productive are all major keys when it comes to managing your time wisely. The smartest hack in achieving "A Better 9-to-5?" Creating a dollar value for your time.
What are some effective hacks you use to manage your time at work? Let us know in the comments below!
"A Better 9-To-5" is a new series from HuffPost Canada Studios that aims to help you make the most of your work day. Each episode offers tips, tricks and life hacks you can use at the office to increase your productivity and well-being. From asking your boss for a raise to taking care of your constantly-sitting body to keeping your desk germ-free, this is adulting at work made easy.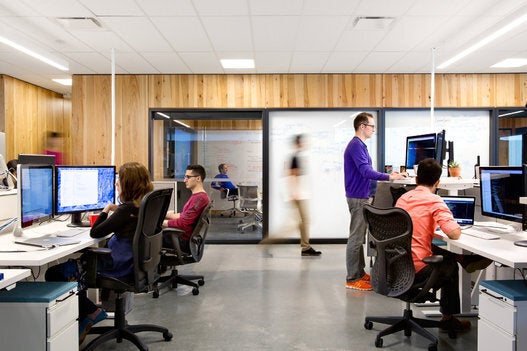 Cool Vancouver Offices
Popular in the Community