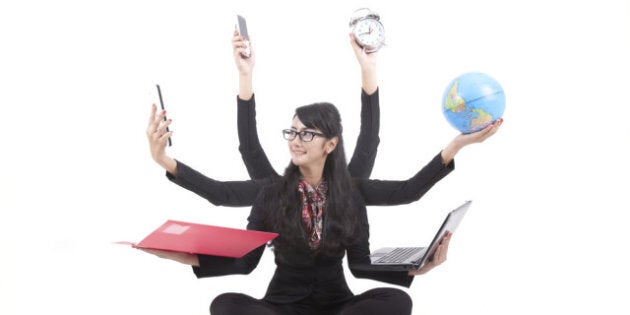 February is almost here and it still feels like you're recovering from a New Year's Eve hangover.
Maybe you just realized tax season is coming up, maybe you misplaced important work files or maybe you still haven't had time to put away the Christmas tree. Whatever it may be, your life feels disorganized.
Luckily for you, you're not alone. January was all about making resolutions and if you haven't been able to stick to them (or start them), take this week to take a step back and reorganize your life. According to a 2009 poll by The Guardian,78 per cent of people break their New Year's resolutions in a new year.
But keeping up with your resolutions could just be about staying organized. A recent study by Professional Organizers in Canada (POC) found that 70 per cent of Canadians don't think they're organized — and at least 20 per cent feel they can't relax at home because of clutter.
"Most people don't realize that just like anything else in life, the key to consistency and success is keeping yourself organized and this applies to everything you do, including your goals for the new year," says Isolde O'Neill, director of marketing for POC in a press release.
The study also found that Canadians were disorganized with their finances, health, family life and their home — the same types of resolutions most of us made for 2013.
And think about it: staying more organized may actually help you stick to those goals. Benefits of staying organized include finding more time for yourself, family and friends, having more energy to do the things you want, and setting an example for others around you, according to BlissTree.com.
Did you stick to your New Year's resolution? Let us know in the comments below:
LOOK: 10 easy ways to organize your life: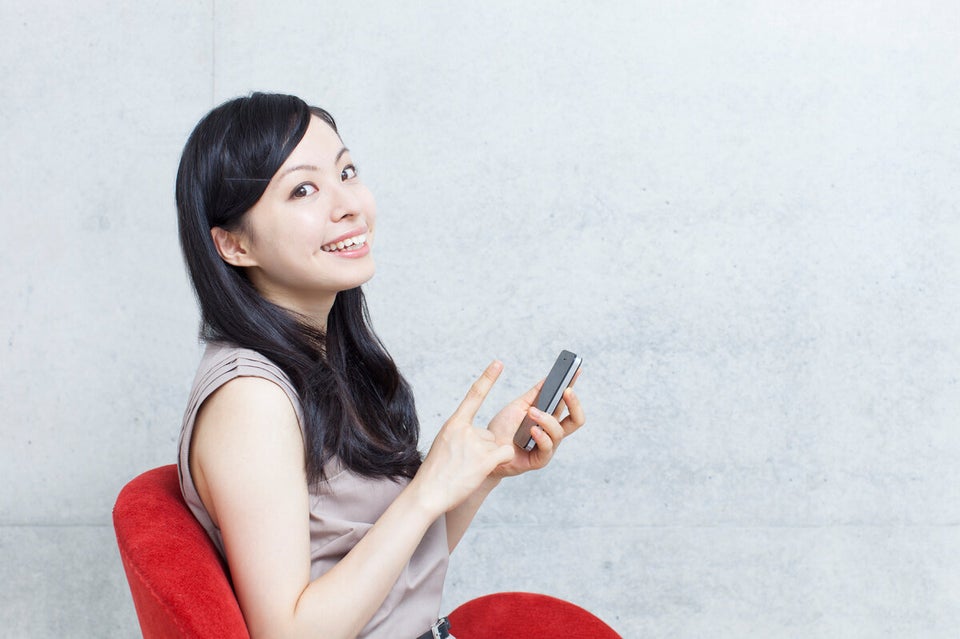 How To Stay Organized
LETTERS: Use a tray, box or dedicate one drawer to organize your mail. You can label your tray or box with 'must be paid', 'incoming mail', or 'junk' — this is an easy way to keep your mail (which, as we all know, is usually bills) organized.
MESSY ROOMS: Which room is the messiest? Which room is in dire need of a vacuum? Before you start to organize any room in your home, ask yourself which room is the priority. Make an action plan — write down the problem you have with each room and what you would like to see changed.
THINK SMALL: Not every cleaning task needs to be a room. POC say you shouldn't just start in a small place, but instead, start with smaller tasks. For example, if your laundry room is the problem, start by organizing or washing all the laundry hanging around your home.
Organize Your Family Life:
FAMILY NIGHTS: Maybe Monday nights are game nights and Fridays are pizza nights. Whatever your family is into, make a routine out of it, says POC.
Organize Your Family Life:
MAKE THOSE CALLS: We all have relatives and friends we haven't touched based with in a while. This year, POC recommends starting fresh and spending a few minutes every week either emailing, texting or calling someone important in your life.
DOWN TIME: Maybe you both love rock climbing, cooking or even sitting on the couch catching up with your favourite shows. Whatever it may be, this year, improve your relationship by finding common goals and scheduling a day to actually do them, according to AskMen.com.
BE UNPREDICTABLE: Take a look at your partner's calender (and no, not by snooping in their personal email) and figure out what he or she has coming up in their schedule. Maybe it's a baseball game or movie night — YourTango.com recommends making an unexpected surprise like a meal or snack to help them get their day started right.
EMAILS: Most of you are probably getting tons of emails during the day (the average employee gets around 50, according to ABC News). This year, spend one part of your week (even a few minutes a day) clearing our your inbox and replying to emails. Tip: this past week we tested out an email organizational tool called The Swizzle.
Popular in the Community