It's not the northern lights, but the light show a North Bay, Ont. man captured last week may be equally as beautiful.
Timmy Joe Elzinga and his wife got quite the treat when he spotted colourful beams of light appearing on the horizon.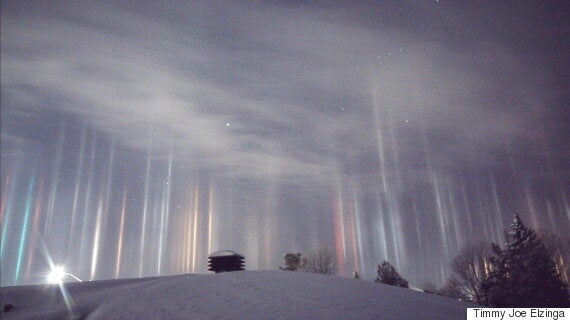 Called light pillars, the phenomenon occurs when flat ice crystals hovering close to the ground are illuminated by natural or artificial light, according to National Geographic.
And Elzinga was lucky to see them. He told The Huffington Post Canada in an email that he woke up at 1:30 a.m. on a chilly Jan. 6 to soothe his toddler when he spotted the beams of light flashing in the bathroom.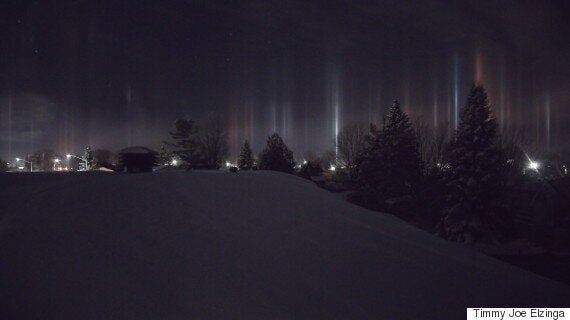 "I was freaking out," he said. His wife then came to take a look.
He initially thought he was viewing the northern lights but soon realized that the phenomenon was more localized to his area, and after doing some research, discovered they were light pillars.
The beams seemed to be coming from the ground in several spots, he said.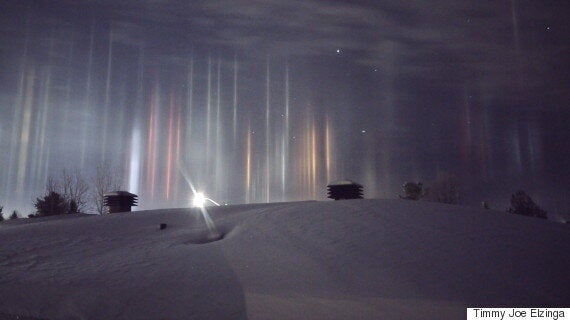 The stunning images were captured through his bathroom window and front yard. The ones from the window were taken at high, medium and low exposure.
He said in a YouTube video from that night that he'd never spotted anything quite like it before.
He said he's been blown away by the reaction.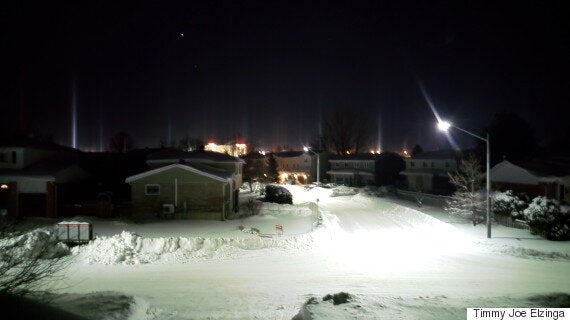 "Everything from references to Star Trek to people actually kind of sad that there was a science behind it," he told HuffPost.
"One woman commented she wished it was supernatural and unexplainable."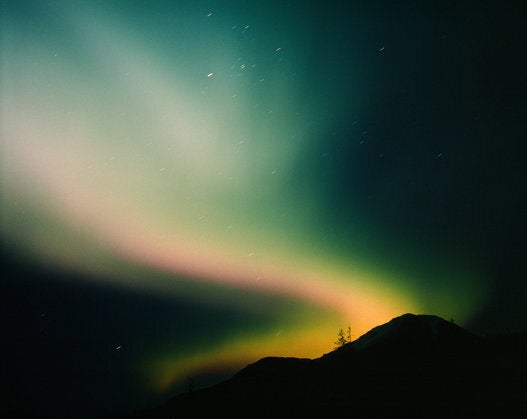 Northern Lights In Canada