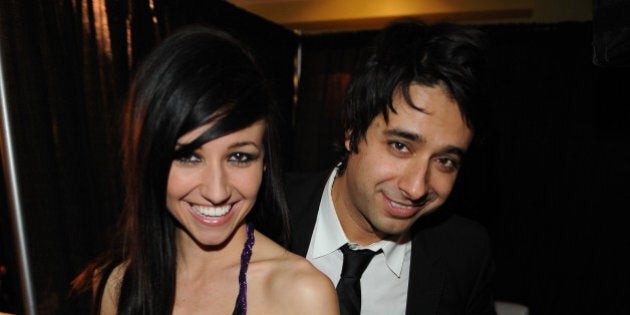 Days after Canadian singer-songwriter Lights defended her then-manager Jian Ghomeshi amid accusations he abused and harassed multiple women, she announced on Friday the two would be parting ways.
In a statement posted to her official Facebook account, the 27-year-old artist addressed comments she made on Monday after the Toronto Star published accounts from four women detailing his alleged history of abuse towards women.
"I posted my comments about Jian Ghomeshi the day after he was dismissed by the CBC where I rushed to defend my manager of 12 years. I am now aware that my comments appear insensitive to those impacted and for that I am deeply sorry," she wrote. "This is to confirm that as of now I will be parting ways with Jian Ghomeshi as my manager."
"I hope everyone can heal from this."
On Monday, Lights took to her Facebook page to post a message supporting Ghomeshi, calling him her "super hero." She voiced her frustration over the CBC's decision to sever ties with him.
The electro-pop star had also earlier praised the former "Q" host on Instagram as her "champion since [she] was basically a fetus."
The Facebook post defending Ghomeshi appears to have been deleted.
Ghomeshi, 47, was fired from the CBC on Sunday after senior staffers with the public broadcaster were shown proof of the radio host's BDSM preferences days earlier.
Outside investigators have been brought in to probe workplace harassment allegations.