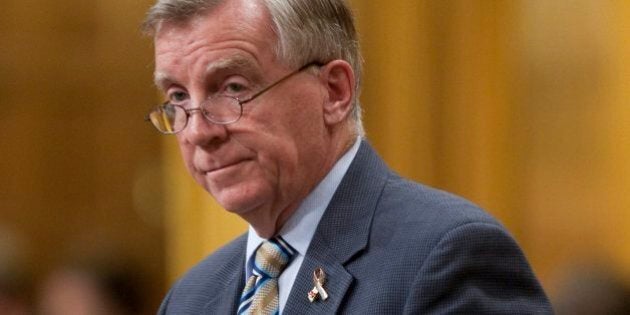 Another Conservative MP has come forward with a story of an alleged attempt to tamper with a federal election.
And once again, the tale focuses on the voter information cards Tories aim to remove, through the controversial Fair Elections Act, as valid pieces of identification Canadians can present before casting a ballot.
Edmonton Centre MP Laurie Hawn told the House of Commons this week that in the 2006 election, he was "called personally and offered hundreds of voter cards" left in apartment buildings.
"Like an idiot, I said, 'No, we don't do that sort of thing,'" Hawn said. "I should have said, 'Yes, come on down,' and had the police waiting."
Instead, the cards were used merely to tell voters about their polling location.
When informed the cards couldn't have been used as ID in 2006, Hawn told The Hill Times: "There's rules, and how it was used are two different things."
According to CBC News, Hawn's campaign issued a news release eight years ago to announce it had complained to the Commissioner of Elections Canada about voter list irregularities in his riding. However, the statement made no mention of any proposition for voter cards.
Hawn, who has already announced he won't run again in 2015 and recently bemoaned what he sees as declining civility in Parliament, will reportedly shed more light on the issue when he speaks at a Procedure and House Affairs Committee meeting on Thursday.
Yet, the tale Hawn shared may remind some of the false story retracted weeks ago by Tory MP Brad Butt.
On more than one occasion, Butt told the House of Commons in early February he had personally witnessed voter cards being collected from garbage cans and then used by scammers.
"I have actually witnessed other people picking up the voter cards, going to the campaign office of whatever candidate they support and handing out these voter cards to other individuals, who then walk into voting stations with friends who vouch for them with no ID," he said on Feb. 6.
"He, at his own initiative, brought this to light in the House of Commons and corrected the record, and he is to be commended for doing so," Harper said.
But Hawn is actually not the first Conservative MP to suggest there were bizarre shenanigans in the 2006 election.
In February, Paul Calandra told the House that while working as a scrutineer for the Tories in the 2006 election, he saw his deceased mother's name recorded as if she had cast a ballot.
"I was shocked to learn that my mother had voted. She had actually passed away in 2005, and when I asked the person why her name was checked off the list, she assured me that my mother had been in earlier in the day to vote," Calandra said.
"When I explained to her that was not possible, I was ushered out of the polling station."
But Calandra told the CBC's Leslie MacKinnon Tuesday that he wasn't a scrutineer in that election, merely a voter. Calandra also suggested he should have launched a complaint with Elections Canada years ago.
"At the time, I thought it was extraordinarily strange. In retrospect, could it have been an incident of voter fraud? Yeah," he told the reporter.
The Fair Elections Act also seeks to end the process of registered voters "vouching" for those lacking proper residency identification.
Many experts believe this will prevent transient Canadians, young people attending university or college, aboriginal people living on reserves, and seniors in residences from casting a ballot.
Kingsley believes that eliminating vouching will actually disenfranchise thousands of Canadians.
"This will directly affect the constitutional right to vote of a significant number of Canadians without justification," he said.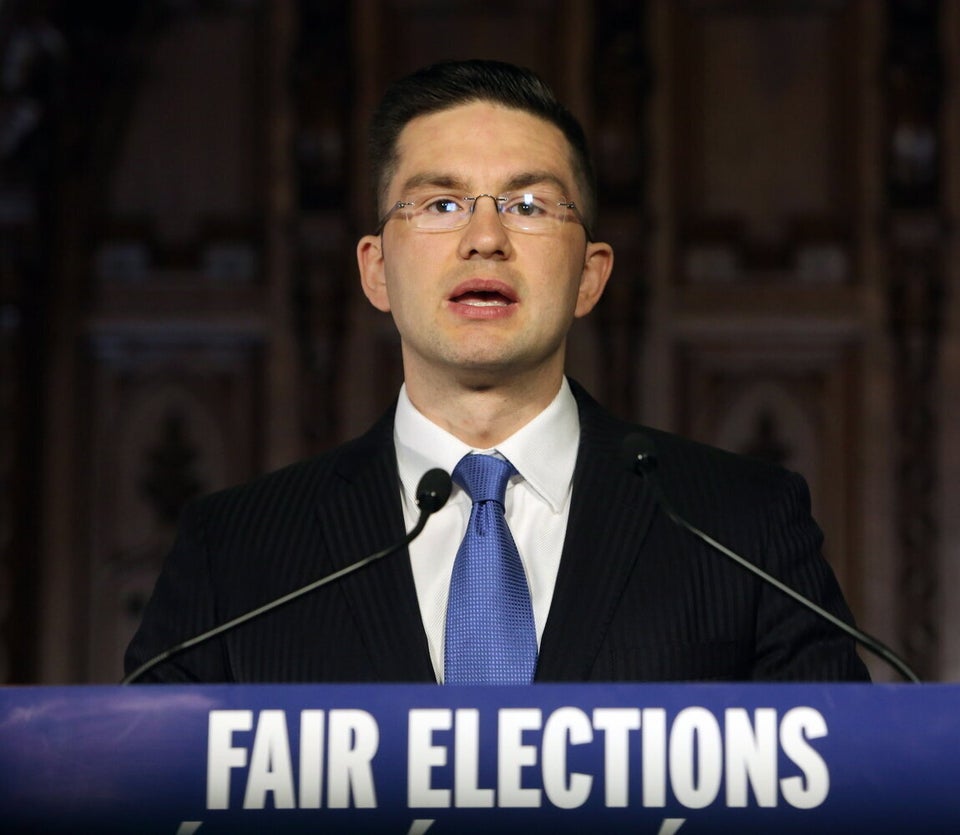 Proposed Changes Under 'Fair Elections Act'