OK ladies, grab your bras and get in formation!
Lilly Singh, a.k.a. Superwoman, celebrated International Women's Day on Wednesday by taking off her bra and tossing it in honour of sisterhood.
"I wanna take a second to recognize and appreciate all my fellow sisters around the world," the 28-year-old Scarborough-native said in the video. "You rise in the face of adversity. You make your voices heard, and you make me proud to be a woman. I'm not just talking about one type of woman, nah. I'm talking about every type of women. Every shape, size, colour, with any sexual orientation and any religious beliefs."
"This is my bra," the Canadian Internet goddess said to her six million followers on Instagram. "And I'm throwing it in support of every type of woman around the world. And I'm challenging every viewer of this video who believes in the power of sisterhood to take the bra toss challenge, because we're in this together!"
And that's when she tossed her bra like a bawse.
Famous women who have already taken part in the challenge include Charlize Theron, Lele Pons and Teala Dunn.
So you want to take part? It's easy, just read the simple instructions below: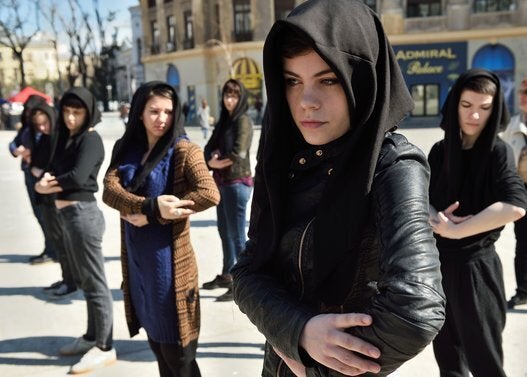 International Women's Day