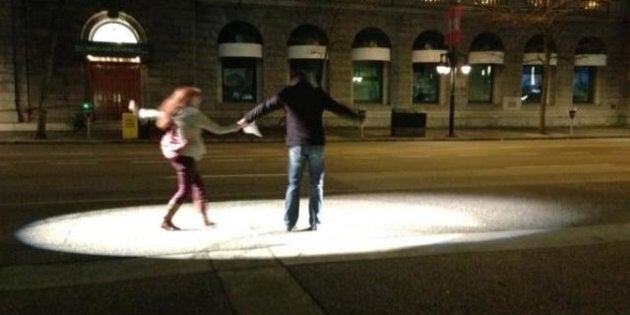 Vancouver pedestrians found themselves in some surprise spotlights over the weekend as part of an international art project, and what they did in the limelight was at turns fun, sweet and surprising.
Limelight: Saturday Night started in Glasgow as an idea by British artist Tristan Surtees, and French architect Charles Blanc in 2010. The street art experiment has appeared in 10 cities around the world, and has given organizers interesting insight into how different citizens behave.
The Marpole Business Improvement Association and Emily Carr University for Art + Design brought the project to Vancouver on Saturday night. Two spotlights were set up on Granville Street near 68th Avenue, as well as in the 700 block of West Hastings and Granville.
Photos shared on Twitter using the hashtag #LSNVancouver showed people doing the tango, posing for photos and kissing. One woman just laid on the ground, while some kids played in the spotlight.
Check out what Vancouverites did in the limelight: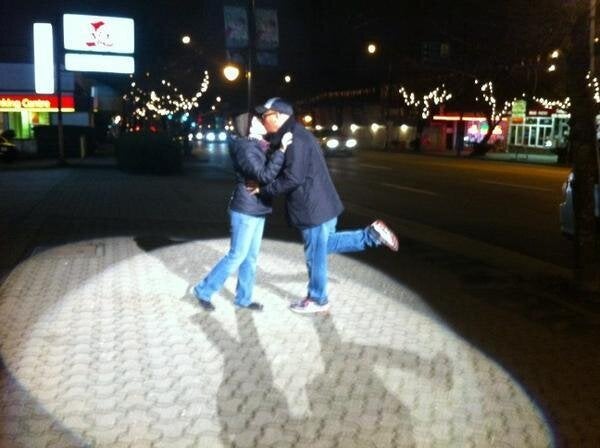 Limelight Vancouver Art Project - January 2013
Popular in the Community