When Julian Backhouse ascends the CN Tower in April, he'll send his wheelchair up the elevator and climb the 1,776 steps to the top.
The 63-year-old grandfather of four from Mississauga, Ont., has Wilson's disease, a rare genetic disorder that affects his physical strength and coordination. Despite using a wheelchair to get around most of the time, he scaled the tower for the first time last year and raised more than $1,000 as part of WWF's CN Tower Climb for Nature.
Here's how he'll do it, and why.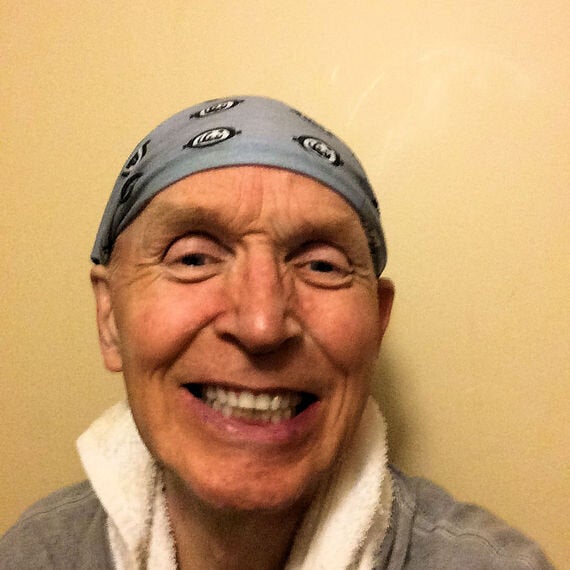 Julian Backhouse, 63, uses a wheelchair, but aims to climb all 1,776 steps to reach the top in WWF's CN Tower Climb for Nature, April 16 to 17, 2016. © Julian Backhouse
WWF: How are you able to climb unassisted?
J.B.: When I tell people I climbed the CN Tower, they ask: "Why do you need a wheelchair, then?" I am still trying to shake the effects of Wilson's disease, which had me bedridden and in and out of hospital, rehab and nursing home care from 2008 to 2010. Now I shuffle when I walk and find flat land more difficult. I feel like my feet are glued to the ground and I tend to rush and trip up a lot. But walking up stairs for some reason seems to trigger my movement.
WWF: What is the biggest challenge?
J.B.: I honestly thought I was going to be in there for four hours last year. That was my biggest fear. There was a mental barrier I had to break through. It was like climbing Mount Everest. But I am competitive. I used to be very athletic so that is why this climb is perfect for me. It's something I can do that is physical. But the climb now, with the effects of Wilson's disease, is very humbling for me.
J.B.: I live in a condo with 10 flights of stairs. Going up 10 times is equal to climbing the CN Tower. I started training three months before and would go up twice a day, three times a week. Closer to the event, I'd go up five times.
WWF: What surprised you about the climb?
J.B.: I was prepared to take a flashlight because I thought I would be in there all day. But it was a lot easier than I thought. There is a landing at every flight of stairs. So, every 12 steps you can take a rest, go to the side and let people pass. I have long arms so I used the rails to help and people would pass under my arms. Last year it took me one hour, 16 minutes.
J.B.: WWF makes the event accessible to everyone and that is what convinced me. Because I raised $1,000 and reached Platinum Panda status, they really took care of me. And I like how they take care of the environment for the long term. It's a good feeling doing something positive for the world.
Follow HuffPost Canada Blogs on Facebook
Popular in the Community