Even though Lindsay Lohan has only been out rehab for a couple of weeks, the ginger-haired starlet has already perfected the art of taking a selfie.
Trying to prove to all the haters that she's back and better than ever, LiLo showed off curly ginger locks and a mostly bare face save for a generous amount of eyeliner and mascara.
We couldn't help but notice that Samantha Ronson's ex had a customized phone which featured an illustrated pic of Chanel designer Karl Lagerfeld. How cute! Not that Lindsay was wearing designer clothing in the pic; the "Mean Girls" star wore a simple white tee; surprising because she reportedly developed a $5,000-a-day shopping addiction while in rehab.
But it seems as if the trouble star was focused on her new job. "#back@work! So grateful today! :)" said Ben Affleck's new bestie.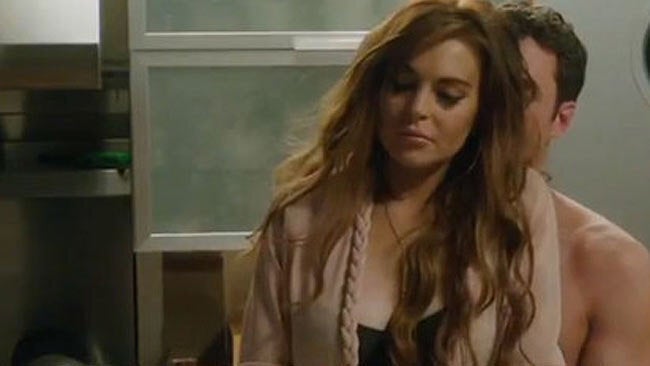 Lindsay Lohan