LiLo posted a pic of her svelte figure on Instagram yesterday, but some people are accusing her of Photoshopping the snap.
According to Us Weekly, the actress' pic caused some debate, with commenters speculating that she fiddled with the photo, which shows her posing in a black leotard. Many people pointed out the distortion around her derriere and the bottom of the door and wrote that it was a "photoshop fail" and one even advised her to fire her photo editor.
The only thing Lohan confirmed is why her feet don't appear in the picture. "My feet look red lol - had to take that out. Only real red is my hair," she captioned the pic.
While we will leave the question of whether the pic was Photoshopped to the experts, we know one thing for sure: the real Instagram pic of the "Mean Girls" star we should be talking about is her most recent snapshot -- a #TBT of "Get a Clue," her film with "Suite Life of Zack and Cody's" Brenda Song. Too much nostalgia in one picture.
Let's face it. Lindsay Lohan is, and will always be, our childhood.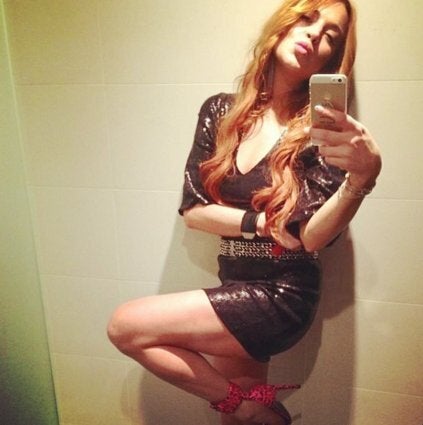 Lindsay Lohan's Most Stylish Instagram Pics