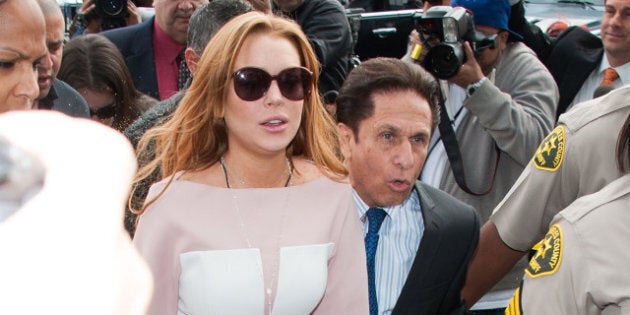 But Lohan didn't seem too concerned about possible jail time (and another mug shot), as she entered the courtroom looking confident in a white dress with a nude overlay on top of sheer white pants.
White is a smart choice for Lohan; it denotes innocence and purity.
Take a look at some of Lilo's previous court outfits and see if we would find her innocent or guilty based solely on her style.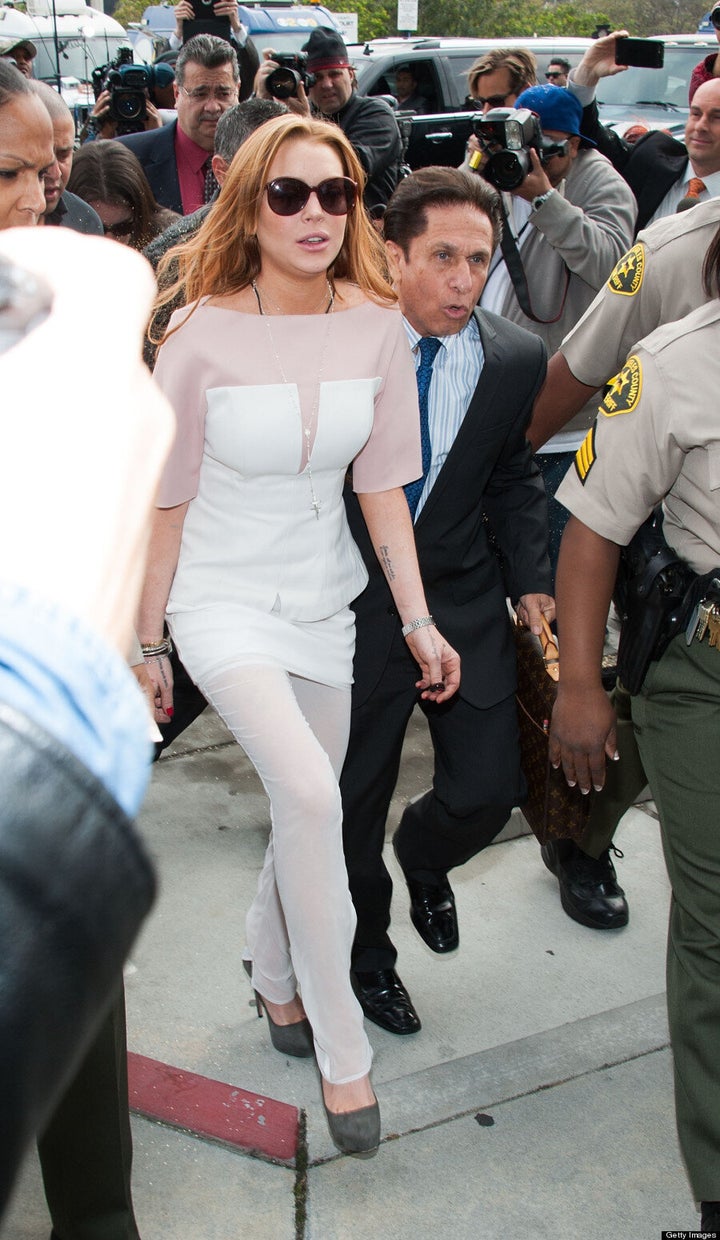 Check Out Lindsay's Best And Worst Court Looks: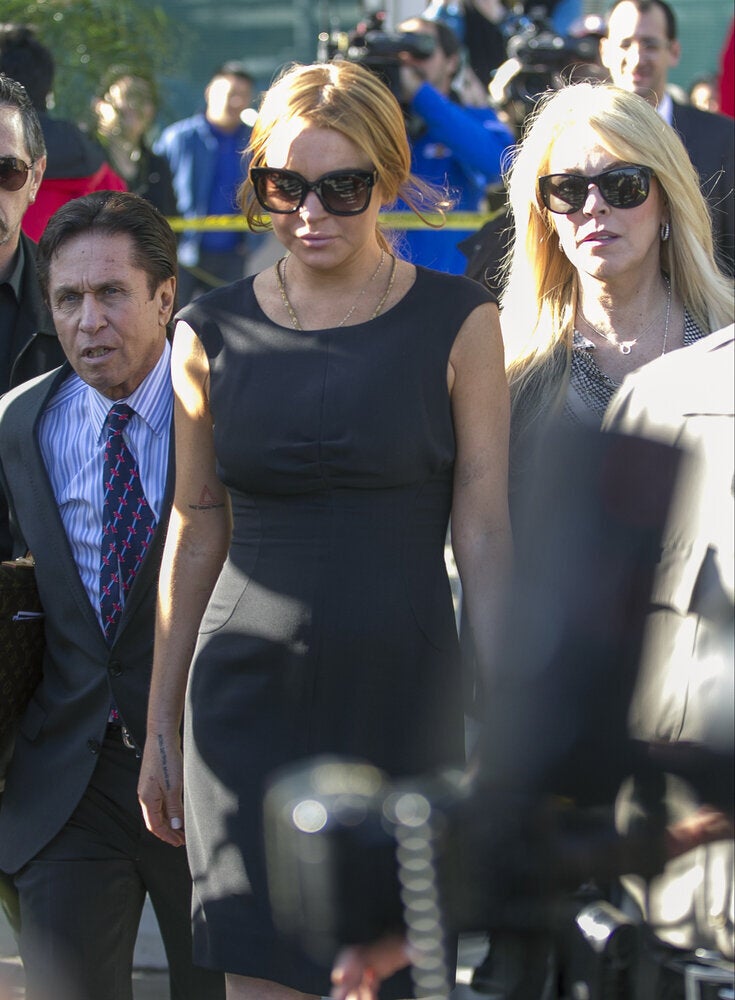 Lindsay Lohan's Court Style