Lindsay Lohan just can't help it that's she's popular, okay?
The 28-year-old, who is seemingly famous for being famous these days, is featured on the cover of the glossy's "Mean Girls" issue (so fitting!) looking every inch the Hollywood starlet we remember her to be.
Dressed in a fluffy pink Gucci coat and matching pink tee (it must have been Wednesday), the star is pictured looking over her shoulder with her signature red locks left tousled around her face. She's sporting natural makeup and a perfect pink lip.
Inside the issue, LiLo posed for Alex Sainsbury (who also shot the cover) in a variety of outfits, including a cute pink mini dress, a black crop top and skirt combo, and a mesh/tulle top, black briefs, and thigh high boots.
What do you think of Lindsay's cover?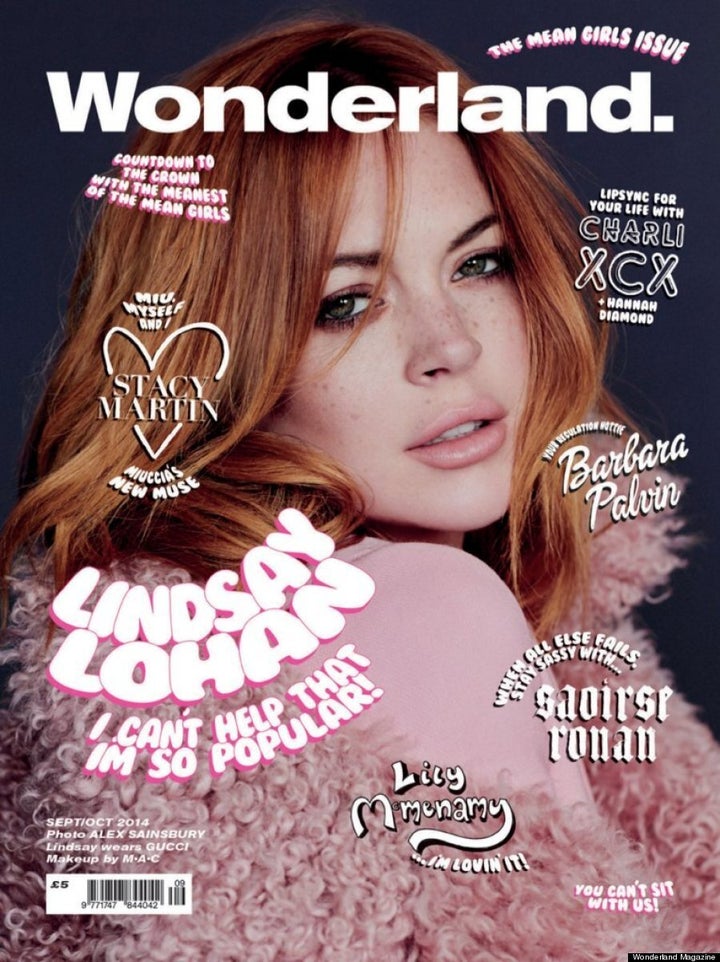 Check out some more pics from the shoot: